For lovers of manors, castles, stories and legends TripandTravelblog recommends a stop in Slovenia, not far from the caves of Postojna, to discover Predjama Castle.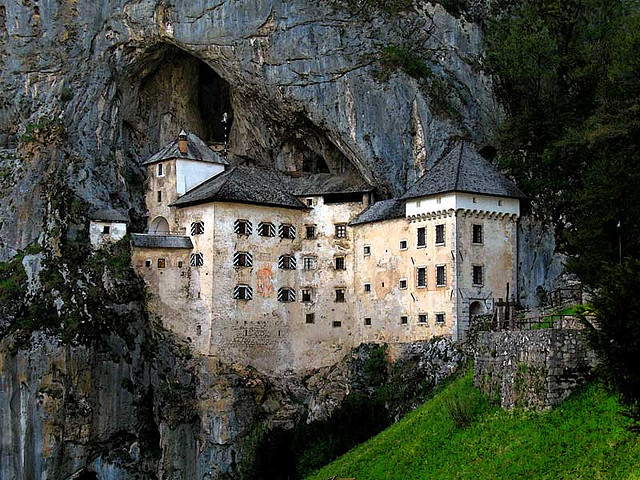 Wanting to verify the validity of the suggestion, we went to see if this really bold example of military architecture leaning against a rock wall is worth paying the modest entrance ticket that required … Indeed the ticket is worth the money. Following the road, after leaving the highway leading to the cave, past the large parking lot in Postojna you should continue in the beautiful Slovenian countryside for several miles. Until you begin to see the signs indicating the castle don't slow down since the these are the traces for the place. Leave the car a short distance and walk for a little while (there is also a trick for not paying for parking …look around) and on the right side you can find a small but steep valley dominated by Predjamski grad.
Remembering not to face visit with a pram (which I did, however, I left it in the entrance), please remember to wear comfortable shoes and have a good will, since there are many steps to climb. If you prefer you can also go down to visit the caves which extend below the building and are open to the public from May to September.
By Ina K
Photo 1: rgnelivic,Photo 2:Vedran Matica, Photo 3: em1l33,