A lot of travelers want to take their furry friends along on their travels so what is there to know about it? Below you will find answers to some of the basic questions.
You should let the airline company know about your pet as soon as possible because many companies accept a specific number of animals per flight. Ask your travel agent about for the conditions applicable to the transfer of your little friend on the flight that interests you because there may have been any changes recently.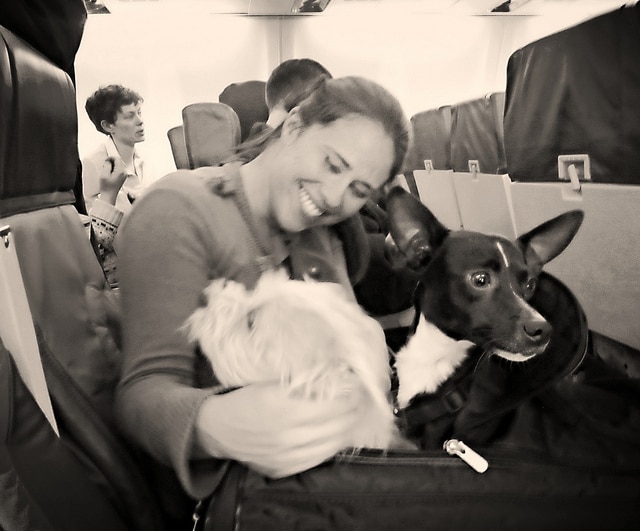 Let's start with the most basic questions..
I have a small dog. Can I get it in the cab with me?
Answer: Yes, you can take it with you in the cabin if the transfer is done in a special cage which should have specific dimensions, which vary by company, and the dog with the cage should not exceed 8kg.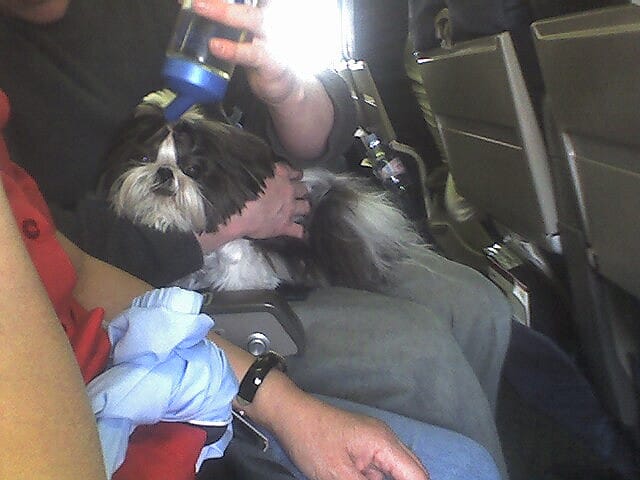 Do I need to have any documents with me?
Answer: Of course you do! A prerequisite thing for the transfer is your showing the animal's health booklet at check-in as well as the necessary electronic identification (microchip). For traveling abroad you must have a pet passport. The pet passport is issued by a veterinarian or by an approved breeder and is an official document.
Do I get charged for the cage or is it considered as hand luggage?
Answer: The cage can in no way be considered as hand luggage! There is an additional charge for the transportation of pets, which varies per company and per flight. Different rates also apply when talking about domestic or foreign flights.
When should I inform the airline?
Answer: Usually the company should be informed at least within 48 hours before of your flight. Of course there are some companies that can be informed within 24hrs. This goes in line with the policy of each airline.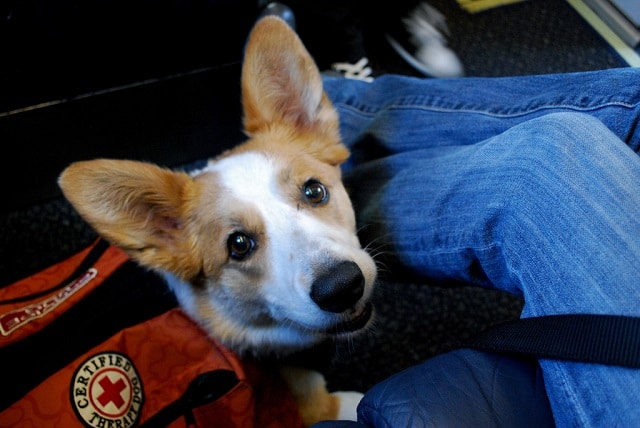 My pet is a bunny. I can take it with me in the cabin?
Answer: Unfortunately not! Only dogs and cats are allowed in the cabin. All other pets are transported only in the luggage area.
Is it possible that my pet could not handle the luggage compartment?
Answer: the luggage compartment is compressed, has sufficient oxygen and the temperature are suitable for transporting animals. However, it would be great to also consult your veterinarian. What we need to be sure of is for them to have water and food especially on long trips.
Can I carry two cats in the same cage?
Answer: You can do so, as long as they not exceed 14kg with their cage and are familiar with each other.
What about guide dogs?
Answer: No airline charges the transport of a guide dog. Make sure you inform the airline in advance.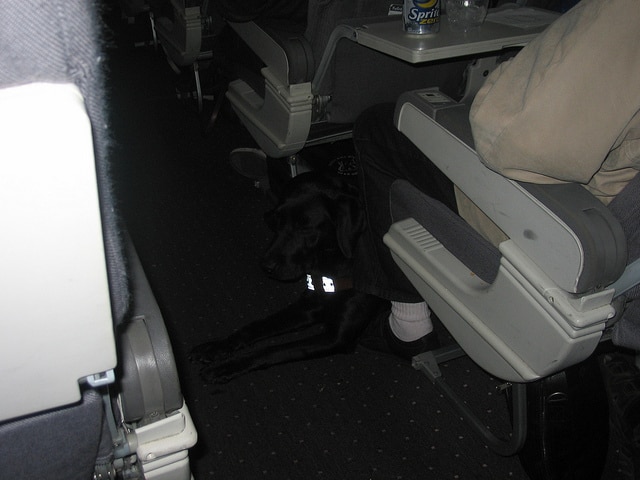 I would like to point out that in no case should the pets be numb. Also, when an animal is pregnant it is not allowed to travel.
All the above answers are given according to the policy that applies on most airlines, domestic and abroad. It is important to note, however, that you should always check before each trip the policies of each company and to talk to them or with your travel agent for any questions!
Traveling animals phots by: mr klf, alexandra, joe, donald