There's nothing better than the prospect of jetsetting abroad for a quick break from the humdrum of everyday life, especially when Jack Frost is nipping at our toes and the cold winds have settled in to stay for the winter. Unfortunately, booking a holiday and jumping on a plane isn't as easy as that when financing the trip is an issue – especially so close to Christmas!
That's where the Avios rewards programme can help. Whether you're considering a domestic flight, a stint at a European destination or somewhere a little further afield, collecting Avios points and redeeming them on British Airways flights can mean that you can enjoy that beach or city break that you've had your eye on, without worrying about the dent it might leave in your bank balance.
If you book directly with British Airways, using your accumulated Avios points, you can take your pick from the multitude of destinations that the airline flies to, all over the world. Simply collect points via one of the associated retailers, and watch your Avios balance grow. From swiping your Clubcard at the Tesco checkout, to filling up your car at the local Shell garage, the simplest of errands can earn you points. As long as you remember to provide the relevant loyalty card, of course!  Similarly, if you shop online, be sure to check whether your chosen retailer is working alongside the Avios programme via the Avios eStore – by browsing the site through the eStore you will automatically accrue points as you shop.
Not only can you buy flights with your points, but you can also save money on them too. The cost of your domestic or European flights can plummet if you use your Avios points, and with savings starting from as little as 1500 Avios, you can head off on your well-earned vacation sooner, rather than later, and enjoy a little extra spending money that would otherwise be used to afford the flight.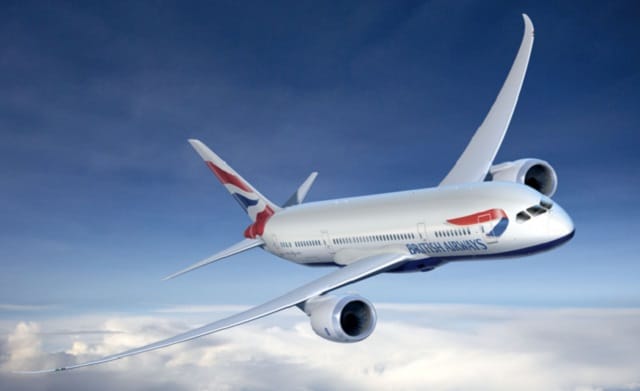 You can save money on British Airways and BA Cityflyer flight-only bookings, and the offer is also available for up to 8 friends or family members on the same booking, so everyone in your travelling party can benefit. You could also collect up to 3000 Avios on your flight, which is £10 off the next one, for two passengers – it's the reward scheme that just keeps on rewarding!
Understandably, the savings you make will depend on the number of Avios points you use. For example, if you use 1500 Avios per person, you can save £10 each on your return flights – ideal, particularly, if you're flying domestically. However, at the other end of the spectrum, if you trade in 15000 Avios per person, you can save £100 each on your Club Europe return flight – think of the extra spending money you'd have for souvenirs and sangria!
Simply head to the British Airways website and choose what flights you wish to book. Log in with your Avios Travel Rewards Programme details (obviously, you'll need to sign up to Avios and collect some points first!) and then select the saving that you wish to make. It really is that easy to save money on your BA flights with Avios and wave goodbye to the miserable winter weather, so what are you waiting for?