Large floating cities hosting thousands of people, award-winning restaurants, rock-climbing walls, golf course and a collection of entertainment facilities; cruise ships are ridiculous feats of engineering and imagination. However, this is just beginning – here we scratch beneath the sea level and reveal some of the facts which would even surprise cruise-lovers.
Retirement Homes
With the rising costs of housing for the retired, a number of retirees are packing it all up as soon as the pension kicks in and taking to the seas. Amongst those with sea-faring retirement plans is Lee Wachtstetter, an 86 year old widow from Florida who has been living on cruise ships for almost a decade.
Known as Mama Lee to her friends, the cruising retiree has never regretted her decision: "The crewmembers bend over backwards to keep me happy. Some are almost like family now. If they don't have what I want, they get it. Even if they have to buy it off the ship or make it to my specific needs. All the time I've been here I have never had a sick day. I'm so spoiled I doubt that I would ever be able to readjust to the real world again."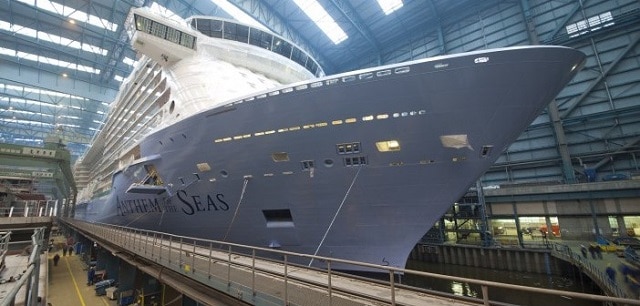 War Efforts
The cruise industry has contributed significantly to many maritime war efforts over the years. The Crimean War, World War I and World War II all heavily utilized cruise ships to ferry soldiers, rescue prisoners and perform reconnaissance mission. The cruise line Cunard in particular has leant its services to British war history, donating a large number of ships to Britain's causes in both World Wars and the Falklands War – with 19 sinking in service.
Holidays for the Living and the Dead
Whilst the average cruise holiday is only 6-10 nights long – some round-the-world trips can involve more than 100 nights at sea. Such long journeys require a wide range of facilities to accommodate all eventualities – including death. With round-the-world cruise trips proving particularly popular with thousands of elderly guests, there are inevitable natural deaths aboard the ships – necessitating morgue facilities.
The average cruise ship will have morgue capacity for between one and three bodies, caring for the deceased until the next port where the body will then be transferred to the point of embarkation.
Rescue Efforts
Cruise ships share the same obligation as non-commercial vessels when a distress-at-sea signal is sounded. Cruise ships routinely rescue other seafarers who come unstuck in extreme sea conditions. Small boats and yachts are more prone to capsizing or becoming stranded than huge cruise liners, so cruise ship captains will often action a rescue mission for smaller vessels. Holland America Line has had a particularly busy 2015, rescuing the crews aboard two ships within the first four days of the year.
Saved by Hitler
In the 1930s, the Cruise holiday industry was under threat by the commercialization of flying and fly holidays. Much to the chagrin of cruise lines, early commercial flights were tempting the lion's share of moneyed holidaymakers to the detriment of the cruise industry. Step up Adolf Hitler – saving the industry by offering subsidized cruise holidays to all German workers and commissioning the building of several new ships.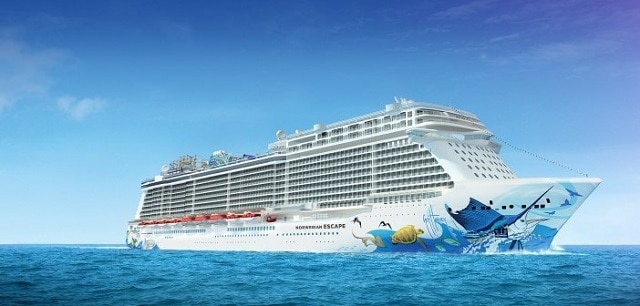 £1million Cruise
The most expensive cruise holiday ever made commercially available will set you back a cool £1million. The Silver Whisper cruise ship from Silversea Cruises offers cruise packages which will top a million per couple. With private helicopter rides, access to a private jet and a 10 course Michelin-star meal – the trips offers a truly grandiose experience.
A spokesperson for specialist travel agent explains: "This cruise represents the ultimate in luxury with every whim catered for with crew members dedicated to your every request. If you've got a million to spare, it is truly a once-in-a-lifetime experience."
Ghost Ship
Built in 1976, the Russian cruise ship, Lyubov Orlova, was sold to Caribbean owners in 2012 to be scrapped in the Dominican Republic. Like a dog scared of the vet, the vessel broke free from its towing cable and made an implausible escape. With no one aboard, the ship is currently contentedly floating around in the North Atlantic, playing to no man's rules.