Ibiza is a very much typical tourist destination, especially during summer. There are many travelers, both national and international, who choose the Balearic island as their holiday during the months of June, July and August. And the most known side of Ibiza is undoubtedly the nightlife and festivals.
But what about restaurants? Can we enjoy good meals at the Ibizan locals? Here we bring you some of the best restaurants you can find in Ibiza, to complement your holiday activities with good food.
Tentazione
For lovers of traditional Italian food we find Tentazione, a cozy restaurant with a terrace considered one of the most romantic places to dine on the island, surrounded by flowers and with splendid views. Both staff and food are excellent and in the menu we can find all kinds of traditional Italian food, with a little Spanish touch.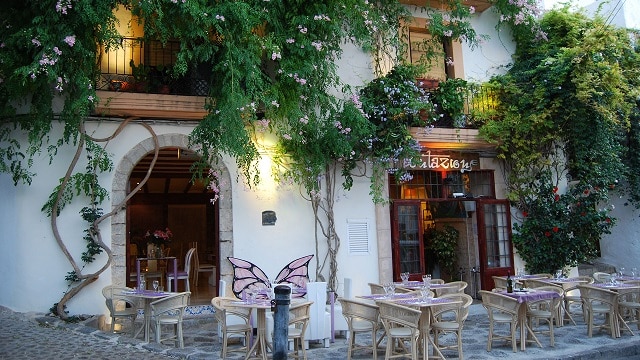 Ca Na Ribes
Located in the quiet town of Santa Eulalia, this fantastic restaurant is perfect for relaxing after a day at the beach. Their paella is considered by many as one of the best in Ibiza, and they offer a variety of delicious dishes at really affordable prices, especially considering that this is one of the most popular restaurants on the island. If we move to Santa Eulalia from Ibiza to enjoy this wonderful restaurant, we can rent a car to arrive without any difficulty.
Sands Beach Restaurant
If we go to Playa d'en Bossa we cannot miss this restaurant, located very close to the beach and perfect for relaxing or enjoying a delicious meal while watching the sea. Known not only for its food and drink, this restaurant offers premium music, DJs and even night parties. Perfect for a day at the beach, to enjoy a meal, relax in the evening, and dance with music all night.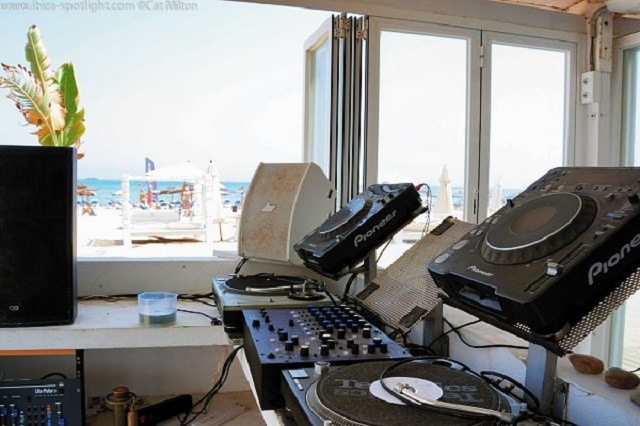 Bio Bites Marina Restaurant
If you seek a beautiful restaurant placed in the city of Ibiza, this is definitely one to consider. It is found in an ideal location overlooking the marina and the old town of Ibiza. With an excellent selection of traditional food, provided by farmers and fishermen day after day, the most known of the restaurant though is the drink menu, perfect to keep you hydrated while enjoying the views of the city.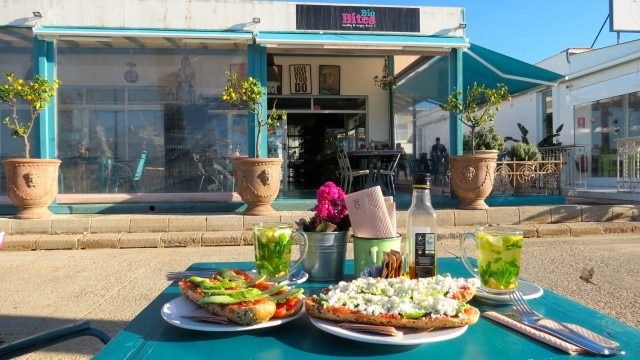 Ibiza has many restaurants that are definitely worth it, an unknown aspect of the island that many gourmets and food lovers will appreciate when travelling there. Besides those mentioned here, you can find some other interesting restaurants in the local tourism office.