74 islands with beaches of fine, white sandy beaches surrounded by green vegetation of the rainforest, just a few steps away from the Great Barrier Reef in Australia, one of the seven wonders of the world and a UNESCO World Heritage site: Welcome to the Whitsunday Islands, Australia. Some of these 74 islands are nothing more than small strips of white sand with a single palm tree in the middle, others are home to five-star resorts, and still others are the ideal base for trips with family.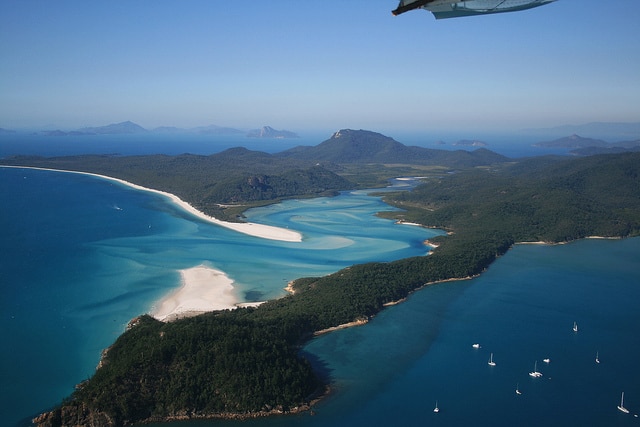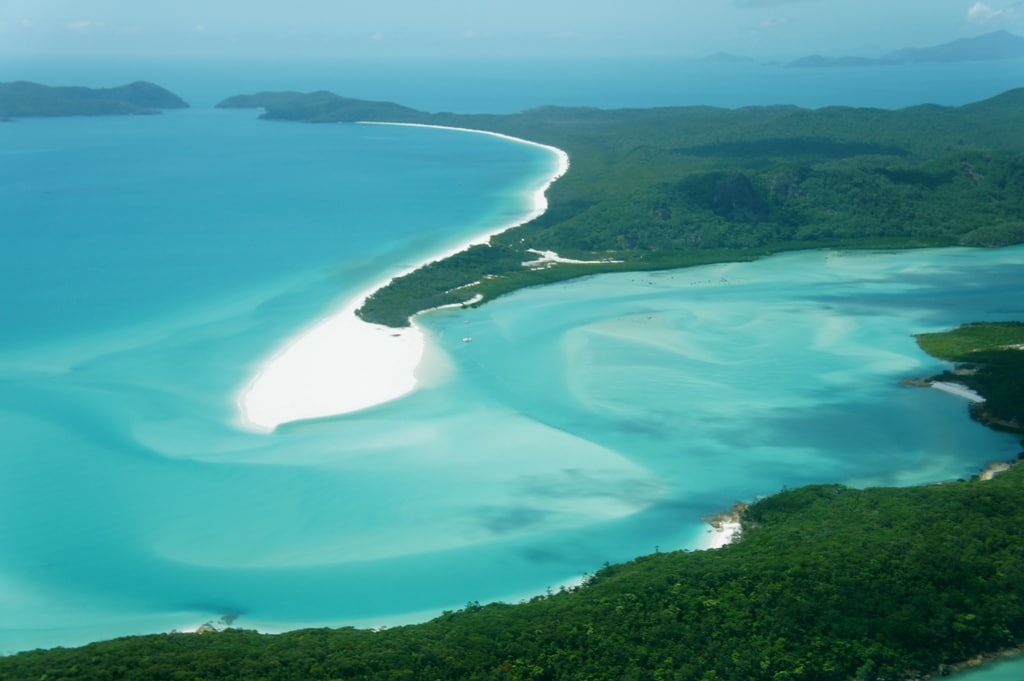 The island that is most well-known and easily accessible by plane is Hamilton Island. Not very big – but small enough to make you feel trapped in the middle of the ocean – this island is an excellent base for day trips to the reef or other islands in the Whitsunday group. A comfortable island, but with no cars as golf carts are used for the trips, a good choice of restaurants and numerous activities both at sea and on land.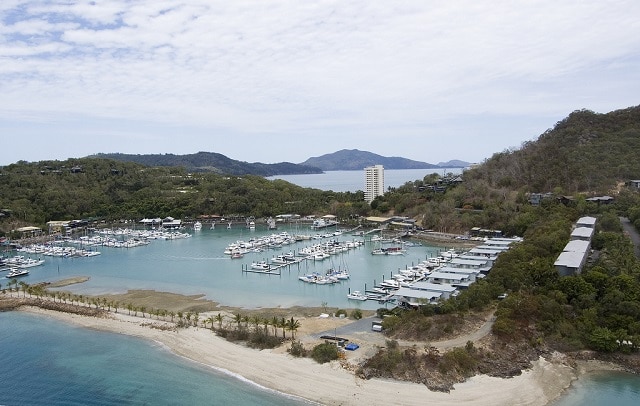 But what are the goals and excursions not to be missed during a trip to the Whitsundays?
For your first excursion, you can't choose any other place than the coral reef. You can go there by boat (it takes three hours to get there) or by helicopter (a little less than half an hour). By helicopter you can see some of the Whitsunday Islands and the majestic coral reefs. It lands directly on the platform of Reefworld in Hardy Reef and within a few minutes you are ready for diving or snorkeling. With the boat trip, better make sure that you bring the seasickness pills.
For a truly unique experience there is also the opportunity to spend a night on the platform of Reefworld, in the middle of the reef: a few close friends, dinner on the roof deck and a night to gaze at the stars with the sound of the ocean in the background.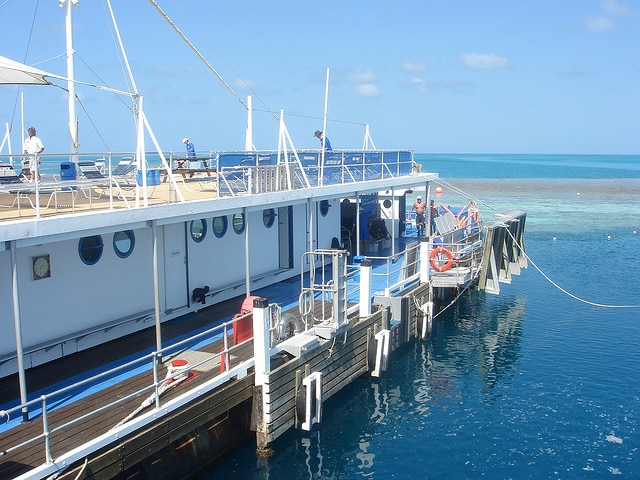 Finally, you can't say you have been to the Whitsunday without having seen the Whitehaven beach, the most photographed beach in Australia and one of the most beautiful and famous around the world: seven miles of white sand, with 98 percent of silicon that emits a particular sound walking on it barefoot.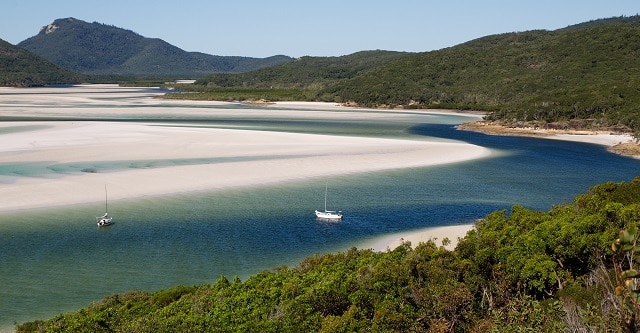 Whitehaven Beach is located on the National Park of the Whitsunday Islands, accessible only by one of the boats that depart every morning from the various resorts of Whitsunday, such as Hamilton Island or Airlie Beach. On the island there are hotels, bars, restaurants, but only one campsite: to enjoy the beach in peace, without tourists, with the island all to yourselves (or almost), I suggest you stop even for just one night at Whitehaven Beach Camp.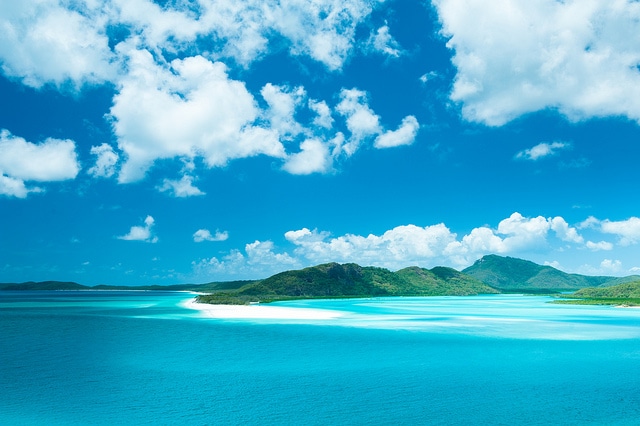 Whitsundays Islands photos by: adrien lamotte, s_u_n_n_n_n_n_y, megan, richardarchbold, michael hindman, barry scully
For more on Australia check: Discover Australia's Top 10 Spectacular Beaches, The Top 5 Australian Festivals for Music Lovers, Moreton Island, Australia |One of nature's peaceful wonders