Japan is located along the coast of the Pacific Ocean, and it is one of the prime destinations in Asia. It is densely populated with beautiful places, imperial shrines, hilly national parks and beautiful subtropical beaches. The attractive coastlines in Japan are located at Okinawa. These are the most beautiful beaches in Japan.
Nishihama Beach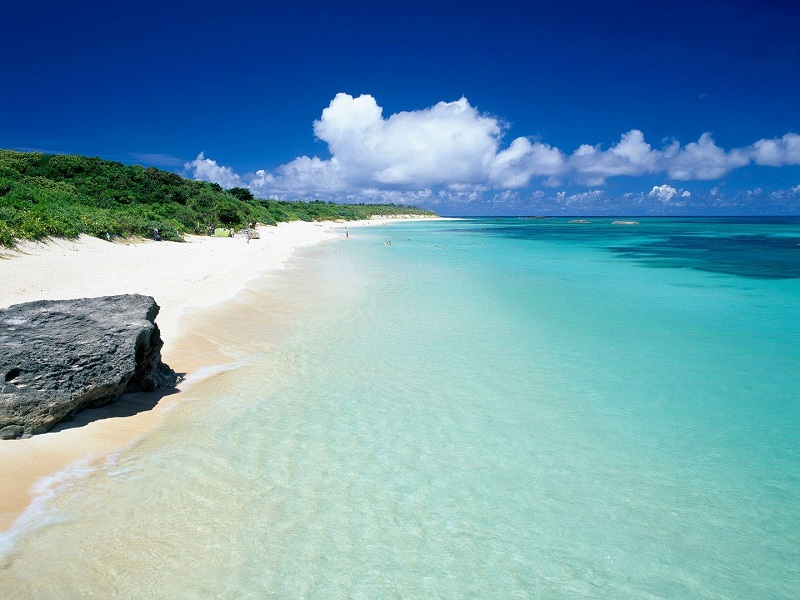 Source: Link
Nishihama Beach is located at Hateruma Island in Okinawa, Japan. This is one of the most visited beaches in Japan during summertime. The captivating beach features azure waters and white sands. Be aware of the strong currents and avoid jellyfish.
Sunayama Beach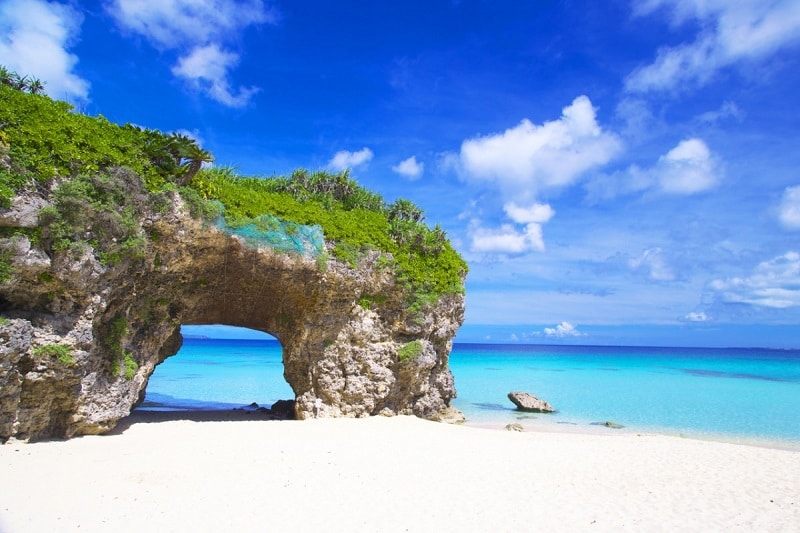 Source: Link
Sunayama Beach is located on Miyako Island, and it is usually visited by sun loungers and visitors who want to get a healthy shade of tan to their skin. The Sun, white sands and white skies illuminate the quiet beach. There is more; you can go spelunking in the nearby cave if the intensity of the sun gets quite high.
Kondoi Beach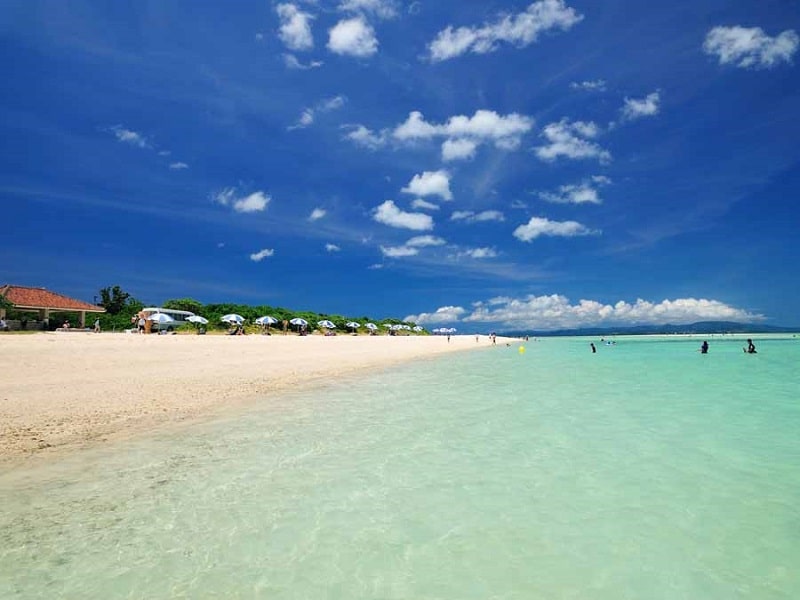 Source: Link
Kondoi Beach is located on Taketomi Island, and it is one of the most beautiful beach areas in Japan. Clear turquoise blue waters, blue skies with some shades of snow white sand and tranquility. This beach is a slice of heaven. If you walk into the water, you will be able to see your feet movement. The still, calm waters help to invigorate your senses when you immerse your body inside and just let go.
Miho Beach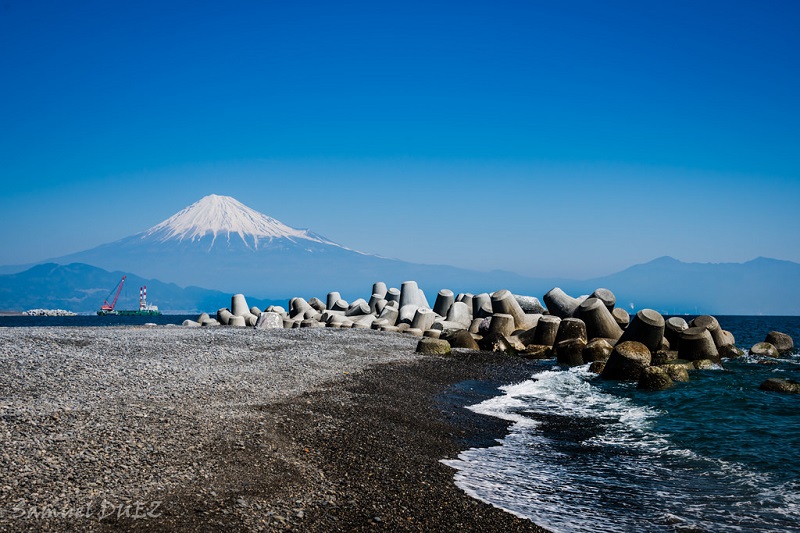 Source: Link
Miho beach is located in the Shizuoka region of Japan, and it is a place you should visit if you want clarity, peace, and serenity. You can let your thoughts drift as you get lost in the picturesque atmosphere. From the Miho Beach, you can have a perfect view of Mount Fuji. This makes Miho Beach the ideal, scenic sea resort every beach lover should visit.
Amami Oshima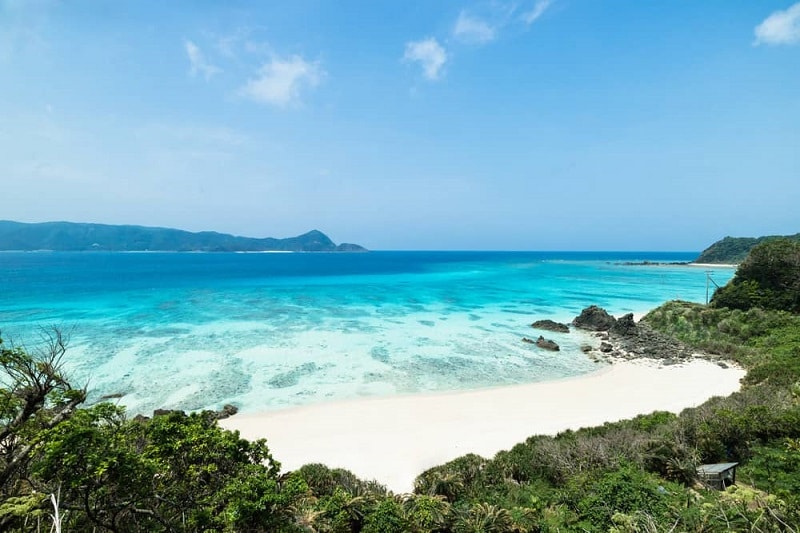 Source: Link
Amami Oshima is located at the Kagoshima prefecture, and the waters are the perfect shade of blue; purely azure. The beach itself is a beauty to behold; the golden sand beach has a striking resemblance to those found in Okinawa.
Enoshima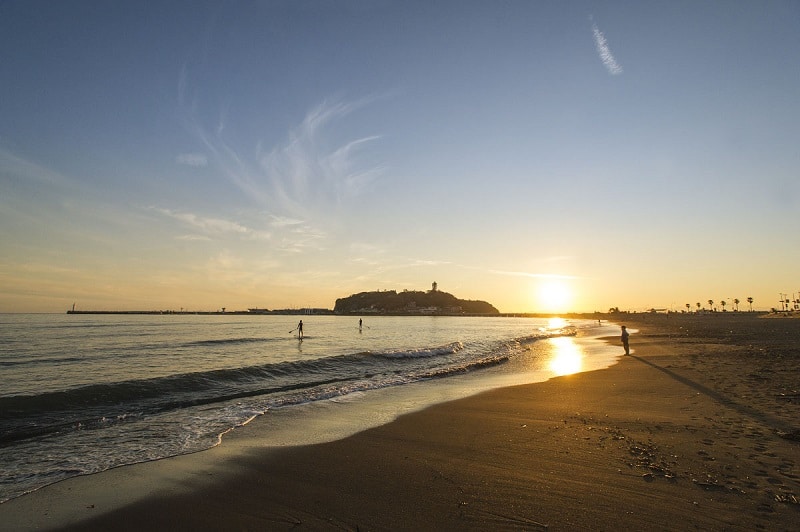 Source: Link
Enoshima beach is located is proximal to Tokyo close to the Kanagawa Prefecture. Enoshima beach has an aquarium, and it is a perfect spot for visitors who want to have a casual beach day and zone out. If you are in mainland Japan and you are looking for an ideal beach resort where you can chill while you have breathtaking views, this is it.,
Jodogahama Beach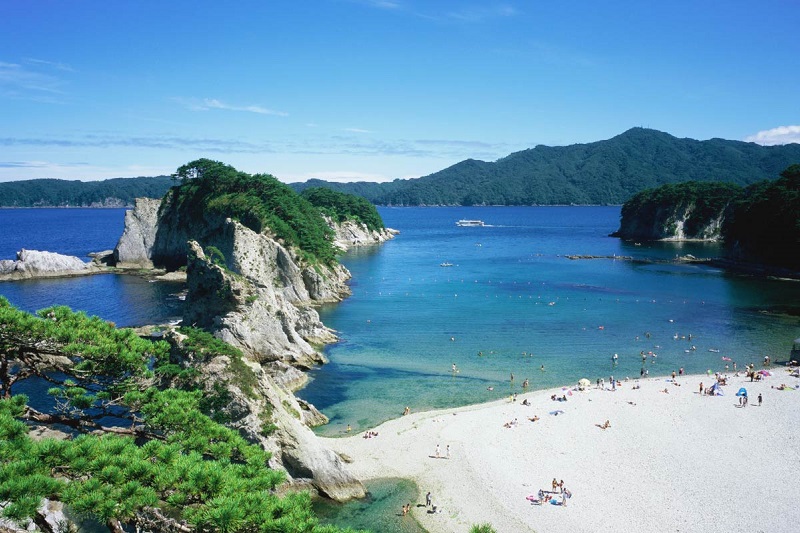 Source: Link
Jodogahama Beach is located in the Iwate prefecture, and it is the perfect resort for sun loungers who love a quiet relaxation time. The beach has lots of pebbles, and if you get tired of sunbathing, you can hop into a boat and go for a ride.
Shirahama Beach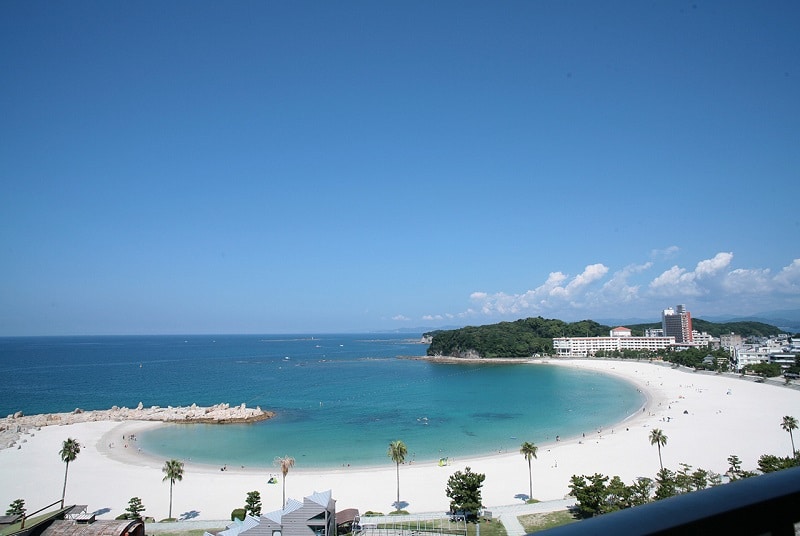 Source: Link
Shirahama Beach is Okinawa's postcard beach. Shirahama Beach is located in the Wakayama prefecture and has numerous hot springs and gets frequent visits during summer. Shirahama beach has pristine white soft sands, turquoise blue waters that cast a breathtaking contrast to the azure sky. The region experiences favorable weather all through.