Italians know how to have fun, any day, any time. If you're looking for a place to unwind in Italy, Le Marche is a great option. They have everything you need, especially beaches with quality facilities that will guarentee you have a good time. Here are the most beautiful beaches you can find in Le Marche region in Italy.
Dei Frati Beach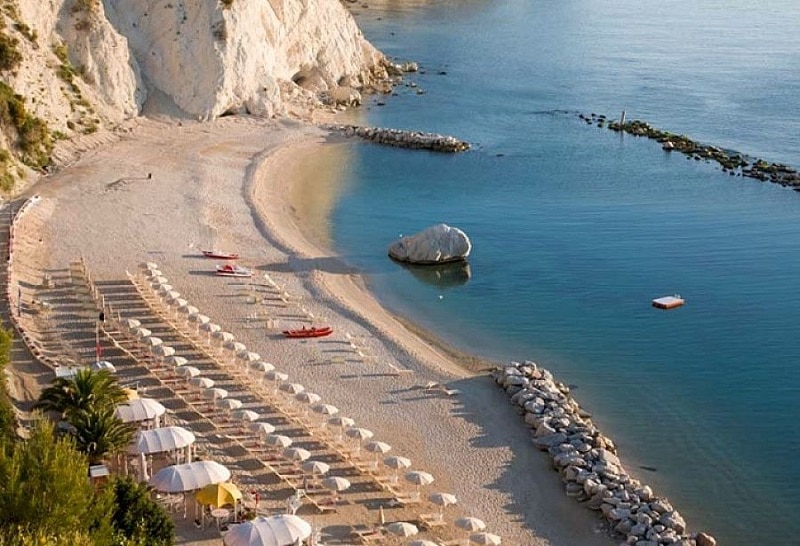 Source: Link
Rocks peeking out of the waters, beautiful looking reefs, and umbrellas, make this beach the perfect place to be for anyone who wants to enjoy their day. For most visitors and locals, this is the most beautiful of all the beaches in the Adriatic region. Dei Frati Beach has white stones and water so clear you can almost see the bottom of the ocean from the top.
Swimmers and snorkelers will enjoy this place because of the deep waters, so pack your bag and get ready for an amazing time. While every portion of the beach is made available for free, you need to rent umbrellas and sunbeds to enjoy your day; even though that won't cost you very much. There are several ways to reach Dei Frati Beach, but the best way is through the shuttle that runs every 30 minutes to Spiaggiola, which is only 5 minutes to the beach.
Marotta Beach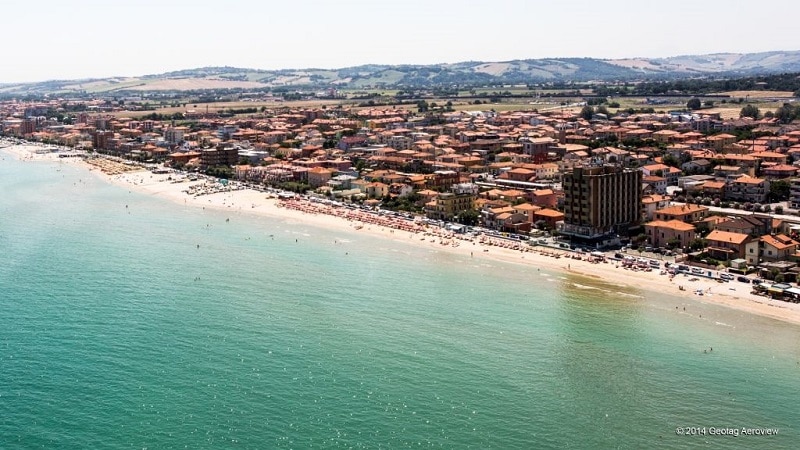 Source: Link
Marotta is by far one of the best beaches you can find anywhere around Le Marche. What makes it even more interesting is the fact that it can easily be reached, as it is only minutes away from the A-14 autostrada. You can also take a train here which is one of the best and fastest ways to get to the beach. All through the beach is white sand, making it a great place to take your entire family. You can also rent umbrellas and chairs, and there is enough space to occupy everyone since it's usually never crowded. When you're ready to refresh yourself, you can opt into one of the many shops, restaurants, and cafes. Also available is plenty of sightseeing opportunities where you can view pleasant old villages, churches, and medieval castles.
Numana Beach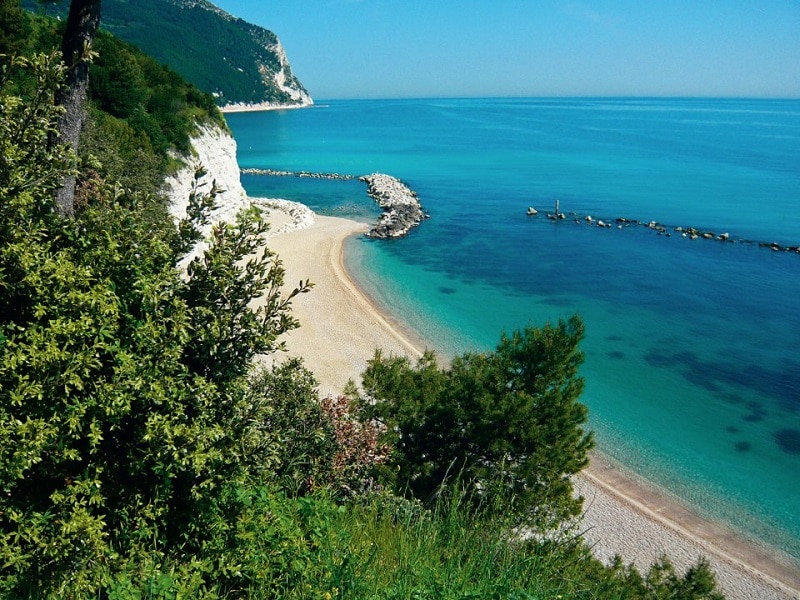 Source: Link
Sighting this beautiful place from the top can be breathtaking. You can see the endless list of umbrellas that lined the sandy beach, just by the foot of the cliff that engulfs the beach. Adults can jump into the clear water and enjoy swimming without any worries. The beach offers protective reefs and shallow water making it ideal for the children to have some fun too. Numana Beach also provides services, cafes, and game spots where you can enjoy the rest of the day event after your fun moments at the beach.
Porto Recanati Beach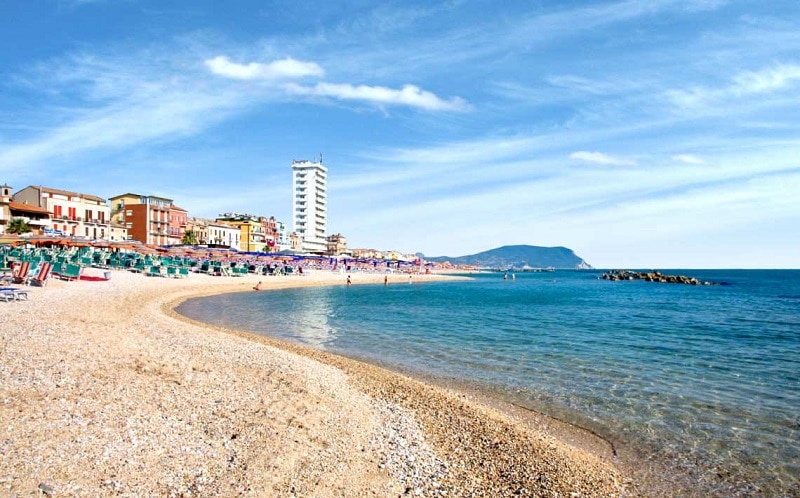 Source: Link
Easily accessible and user-friendly beach located in the front of the Adriatic beach. Porto Recanati Beach offers visitors a taste of paradise with facilities and features that provide satisfaction. The open beach has concessions that rent umbrellas and chairs; it's clean, tended, and mostly has shallow waters. There is plenty of games for the kids and adults can enjoy drinks at cafes and bars.