A crescent of white sand that encloses a Polynesians colored lagoon which is protected by UNESCO and can be found halfway between Porto Vecchio and Bonifacio (you can live the place in the air and the concerts of cicadas).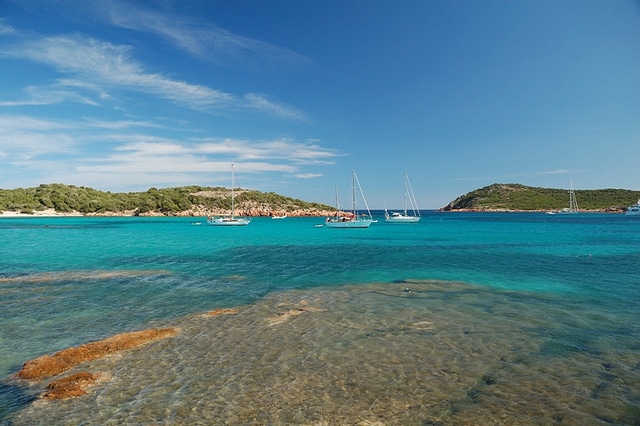 The boats came here fleeing from the clamor of the Costa Smeralda, the machines along the challenging dirt D 158 which id about 7 miles. In the case of winds from the east is the most protected anchorage in the northern part of the gulf, between the dry and the beach. From this position, which is the best to spend the night in the harbor, you cannot see the open sea and it seems to be in a lago.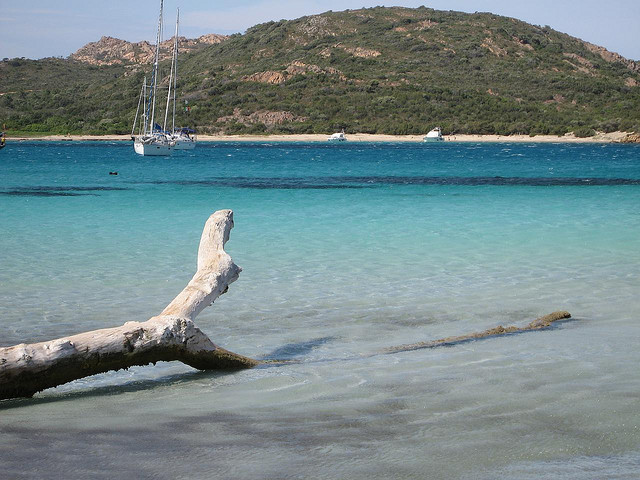 In off-season tourists give way to the cows that wander around on the beach. Do not miss the market on City Hall Square and on Sunday morning in Portovecchio don't miss the: cheese, honey, jams.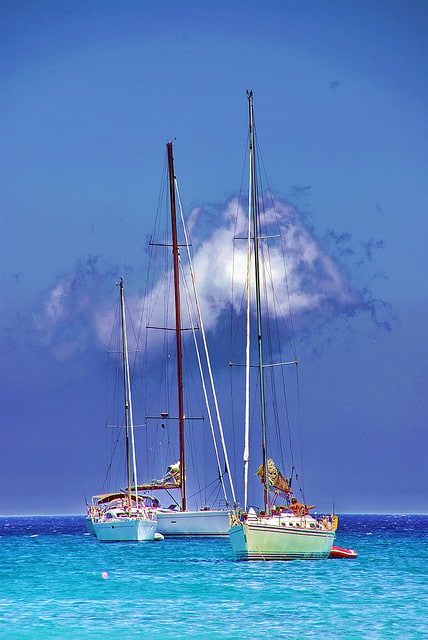 Where to Sleep in Rondinara
In Bonifacio, Hotel Genovese, in an ancient palace of the Navy, on the ramparts of the city which overlooks the sea and the port.
Address: Quartier de la Citadelle
Tel: +33 495731234
Prices: 1 room from 110 €.
Where to Eat in Rondinara
A few kilometers from Rondinara, overlooking the sea Palombaggia The Tamaricciu, a nice place with a thatched roof serves salads and grilled fish.
Tel. +33 495704989
Prices: from 20 euros.
By Elsi H
Photo: Roby B. PRJ19 , joe00064 , ycar