Destinations such as Dominican Republic offer all kinds of outdoor activities thanks to an exuberant nature, that is why holidays in the Caribbean usually include a healthy dose of sunshine and incomparable beaches, something that we lack at home, especially during the winter. Yet there are places in Dominican Republic that move aside the ordinary and are well worth a visit. We mean the Altos de Chavon.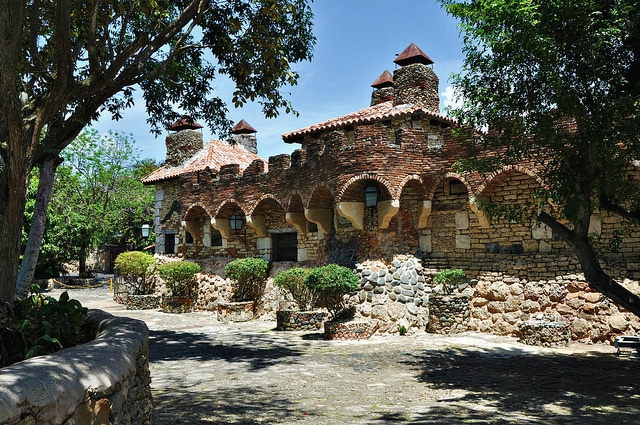 Altos de Chavon could be described as a kind of sixteenth-century Mediterranean village amidst the exotic surroundings of the Caribbean and is one of the most visited on the island. It is both a cultural and touristical pole in La Romana region.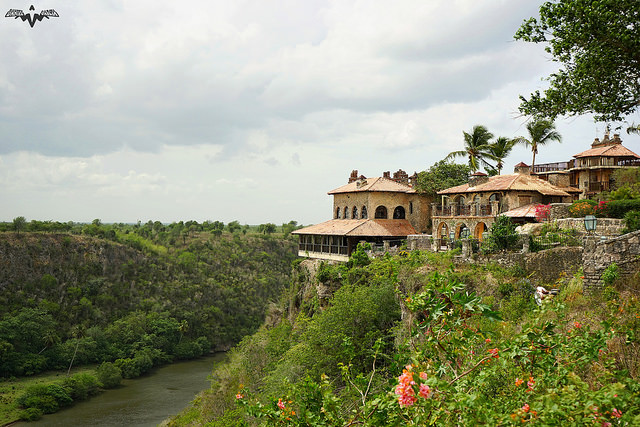 This ambitious project was build by the river of the same name in 1976 following the instructions of Dominican architect Jose Antonio Caro in collaboration with Italian designer Roberto Coppa. The aim was to recreate a medieval Italian city to house events of all kinds and had an intense social and cultural life.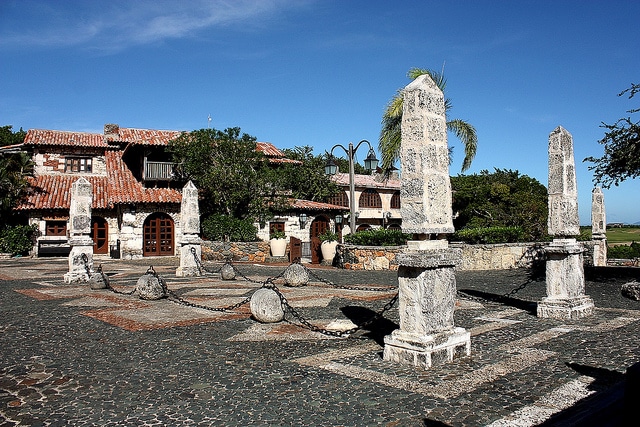 The result was a harmonious architectural complex of cobbled streets, filled with handcrafted details in stone, wood and metal, which houses the School of Design at Altos de Chavon, the Church of St. Stanislaus (very popular for weddings), plus museums, restaurants, galleries and shops. It is a site that also offers fantastic views across the environment and at the Chavon river.
Among the wonders to be found is the Amphitheatre, one of the key pieces of the School that takes advantage of the topography to make a lovely outdoor theater. In it were presented artists like Gloria Estefan, Julio Iglesias, Juan Luis Guerra, Placido Domingo, Andrea Bocelli and even Frank Sinatra, who inaugurated it back in the day.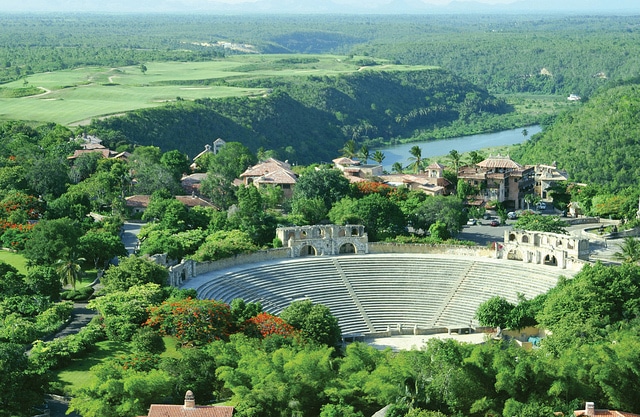 Another interesting place to visit is the Archaeological Museum, which houses more than three thousand pre-Columbian artifacts that narrate a part of Dominican Republic history. Many of these pieces have been exhibited in international museums.
Altos de Chavon is a trip that can last from half a day to a full day, as it also offers numerous options to try local and international cuisine, as well as to purchase items of interest such as handicrafts, jewelery and fashion, in which design the School students have been involved.
But above all, Altos de Chavon is a wonder that mixes architecture and landscapes. A visit not to be missed in Dominican Republic.
Photos: Casa de Campo Resort, Rosa Gambóias, Heidi G and Daniel Garcia.