Russia is a huge country that will require several visits to minimally get to know it. Its obvious tourist references are Moscow and St. Petersburg, which you can successively visit on a very special way: travel the distance between both cities by a river cruise on the Volga, the longest river in Europe.
Indeed, as the best way to discover Egypt is in a cruise on the Nile, also the enormous Russian distances conform to this type of navigation: slow, relaxed, quiet and with the possibility of making numerous visits during the journey. And you can do it in both directions.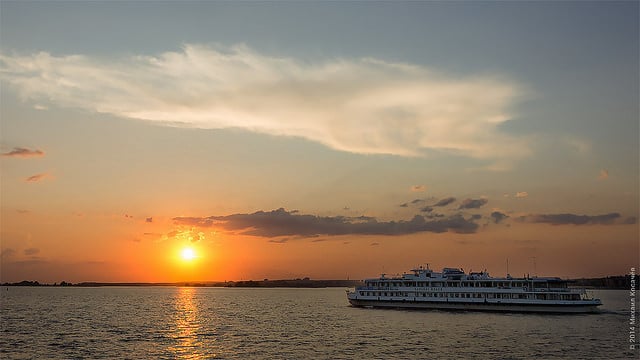 It is usual to begin in any of them doing the typical city tour and then boarding and embarking on this special trip. If you depart from Moscow, for example, the first stop is sure to be Uglich, a city member of the so-called Golden Ring (main cities of the country, around the capital) and whose most prominent tourist attraction is the church of St. Demetrios on the Blood (in memory of the Tsaverich's violent and mysterious death in 1591).
Other stops would be Yaroslavl, where you can see the Church of St. Nicholas and the former Governor's House (now art gallery) and Goritsy, where it is recommended to see the Monastery of St. Cyril, the largest of Russia (XIV century), and next to a beautiful landscape of forests and lakes.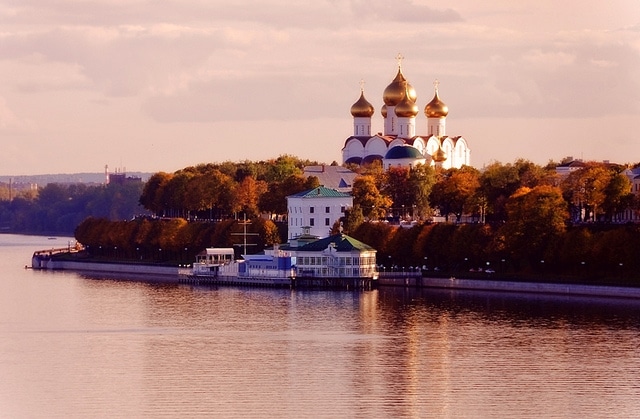 Another stage would enable to visit Kizhi, an island in Lake Onega home to a picturesque wooden village. Authentic architectural outdoors museum, part of the World Heritage Site. In fact, the architecture in this material is traditional in the area because then it takes to Mandroga, another village with similar characteristics which further adds to the interest a curious Vodka Museum and folkloric shows.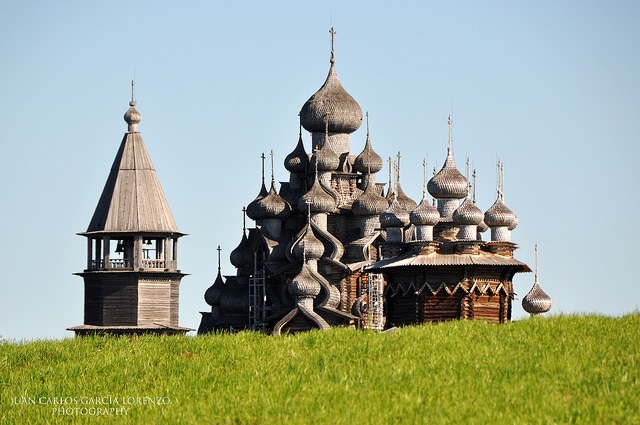 Finally, after navigating the impressive Lake Ladoga, the scene of bloody battles in World War II, you will come to St. Petersburg. Its historic center is also protected by UNESCO and the former Winter Palace of the tsars is now home to the stunning Hermitage Museum.
This itinerary may vary slightly according to the company you hire, but they all will offer a cabin in a motorboat with various services (restaurant, pool, sauna, solarium, concerts, dinner with the captain, guide…).
Photos: Jenny, Michael Kosachyov and Juan Carlos.