Catherine Palace in Pushkin, the Tsar's private resort is located 25 km south of San Pitroburgo, the summer residence of Catherine I, the rococo palace of the Tsars, the palace of the excesses of tsarinas.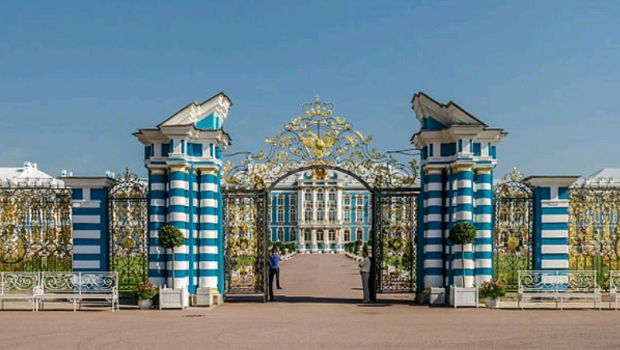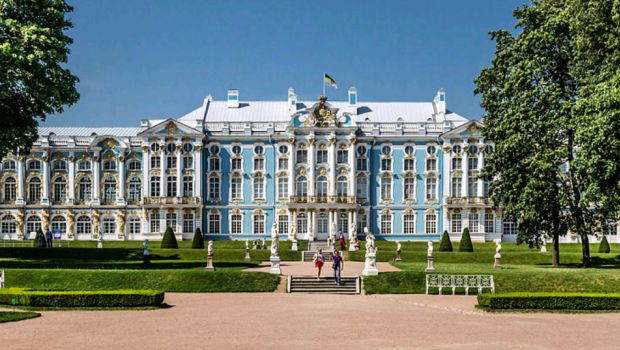 The building dates back to the eighteenth century and is the result of the different taste of the sovereign, which are suggested in the course of time. Still under construction, it became famous for its gold, lots of gold, more than 100 kg, which was used to decorate the pediment (the gold was then removed from Catherine II, because it was excessive for the palace and out of fashion).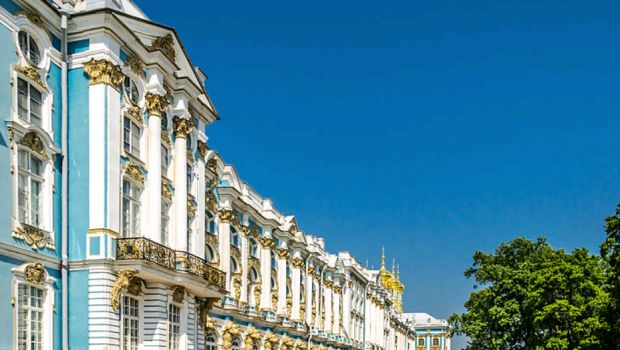 The interior of the palace is magnificent and includes works of art of great value. Each room is furnished with furniture, carpets and most precious and fashion furnishings of its age. Among the most famous are the Grand Ballroom of Rastrelli, decorated with gilded wood carvings and huge mirrors in which were held the gala balls. The dining room is green Cameron with bas-reliefs in the Pompeian style and the Amber Room paneled amber pure scenes obtained with the technique of Florentine mosaic.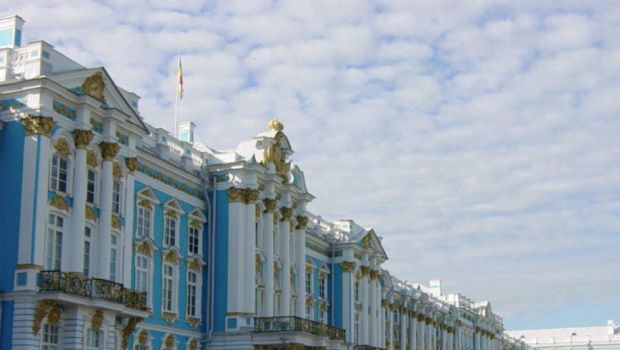 Looted by the Germans during the Second World War it has been faithfully reconstructed, and today is one of the main tourist attractions of St. Petersburg. Do not miss the entrance to the palace from the gate of the French, the Amber Room, and the garden, which is worth the walk.
From St. Petersburg center you can arrive in St Petersburg's Palace by train or mini-bus. You need to book for reservations for groups of visitors and bear in mind that there are long lines at the entrance. It is 100 rubles for the entrance, around 2.5 €
Once in Russia don't forget to see: Staraya Russa | The city of the Brothers Karamazov
By Elsi H
Photos: Wikimedia Common