Siam Park on the island of Tenerife is a water park that is themed after Thailand, on a Spanish island, ahead of the coast of Africa. Bizarre?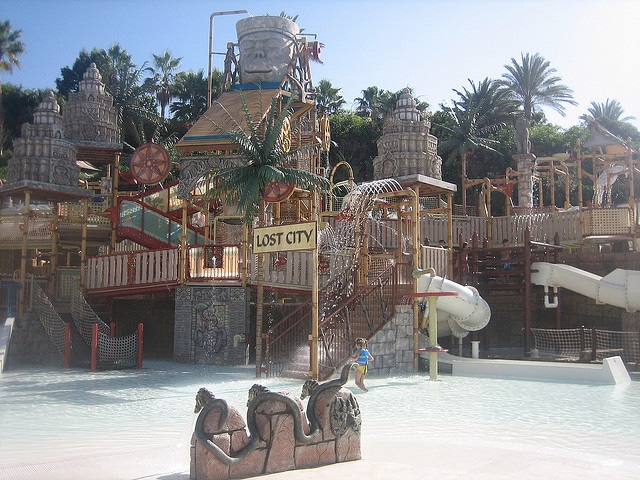 Siam Park is a water park on the island of Tenerife, first oddity. It 'a water park built as if we were in the Thailand lush, when in reality we are in Africa, ahead of the arid coast of the Sahara. We pass from the strange to the bizarre.
Strange or weird as it is, at least is fun, it is true that those globetrotting CNN, include Siam Park among the 12 best water parks in the world.
The attraction is the Tower of Power, a 27 meters high building which begins with a vertical drop, to be fired on the water slide, which also passes through an aquarium full of rays and sharks.
Between attraction and other impressions, you can then find time for a comfortable surfing lesson in the great wave pool, and a relaxing ride on the Mai Thai River, the longest "river" in the world within a water park.
By Nikos K
Photos: eTenerife.com , emma-nicolee.