Pamukkale or Cotton Castle is considered to be a wonder for Turkish local. It is a natural site that becomes a tourist attraction; found in the Denizli province just in the South West of the country. Since it is located in the inner Aegean region, it enjoys a high temperate climate all throughout the year. Tourist can come to the place through Antalya and the Aegean Sea. The water that flows down from the cliff has turned the area into white color. It has a nice formation of stalactites over the area. If you want a break from the city, this is a good destination.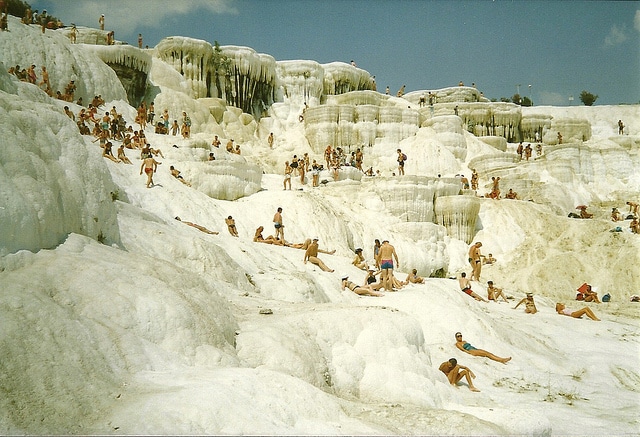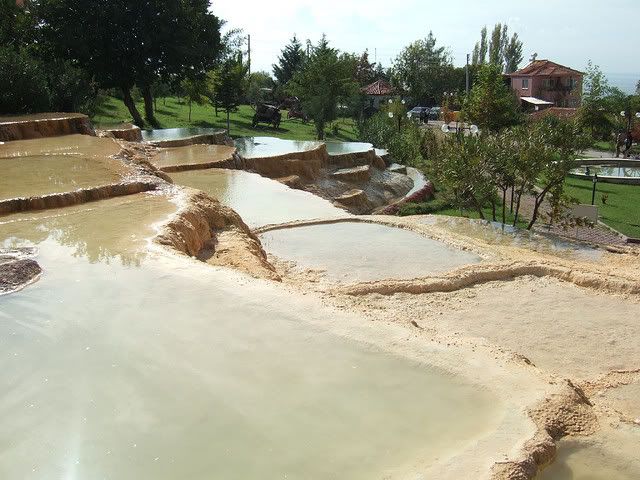 The calcium pools which cling on the ridge are picturesque and considered as an amazing spot in Turkey. This is the most elaborate calcium formation that you can find in the world. This was formed when a body of water with high amounts of calcium flowed over the cliff. As time was flying, it cooled and become a hard leaving great deposit of calcium. It changed the form into pools and ridges so tourists can swim in hot waters. Based on the belief of people, the water can heal a lot of disease. This is the reason why people from all over the world are visiting the place.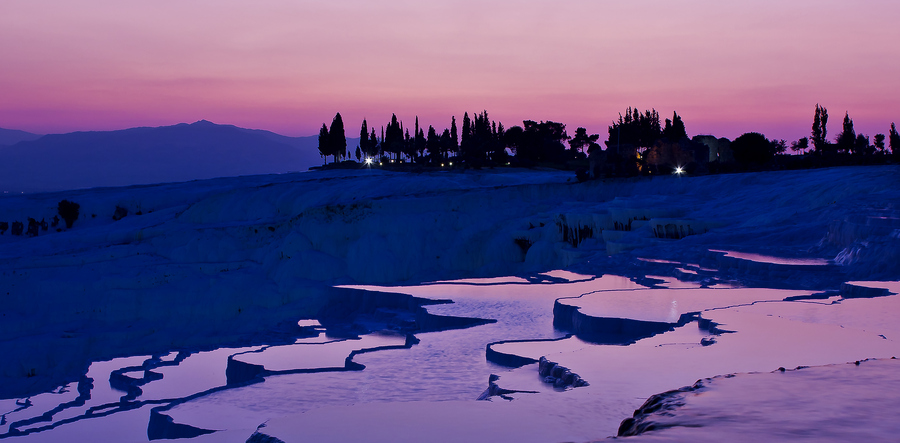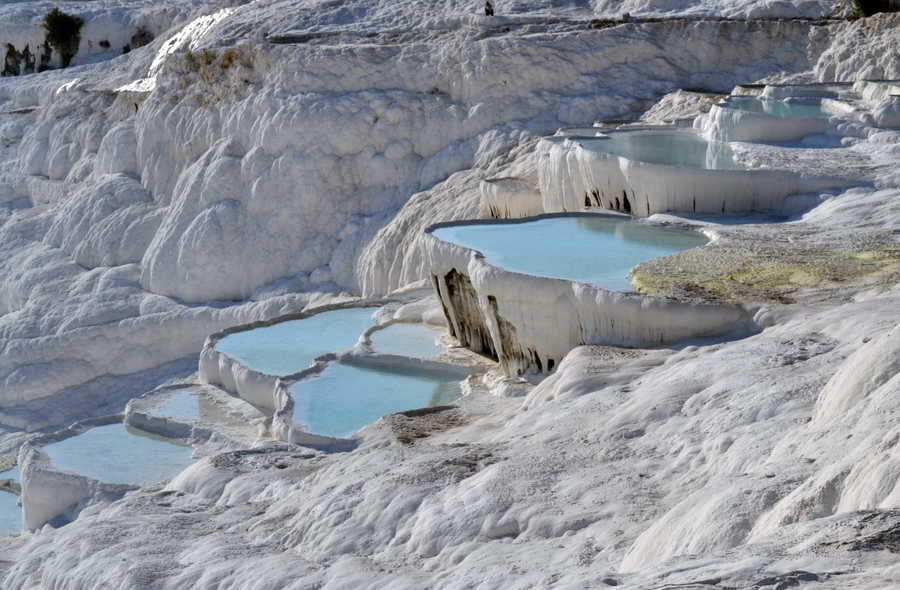 The white area is surrounded by hot springs which are recommended for those suffering from various diseases like high blood pressure, heart ailment and digestive ailment among others. There are a lot of hotels in the area that cater to the tourists. Unesco even declared it as a World Heritage Site. Unfortunately it affected the place so restrictions were made. Definitely this site is one of the best in Turkey. You might also want to check out the Red Springs which are found just outside this place. The boiling water comes from beneath the earth and forms a great rock formation.
Pamukkale from Chris
By Ina K
Pamukkale photo 1:  annedavidacapulcoturkey, Pamukkale photo 2:here8now, Photo 3:Taskin Skel, Photo 4: Adnan Choudhary