According to this travel blog, Rhodes is one of the most beautiful Greek islands, the largest of the Dodecanese archipelago and it is not far from the coast of Turkey. The Mediterranean climate ensures almost year round sunny days creating a pleasant breeze that constantly refreshes the island.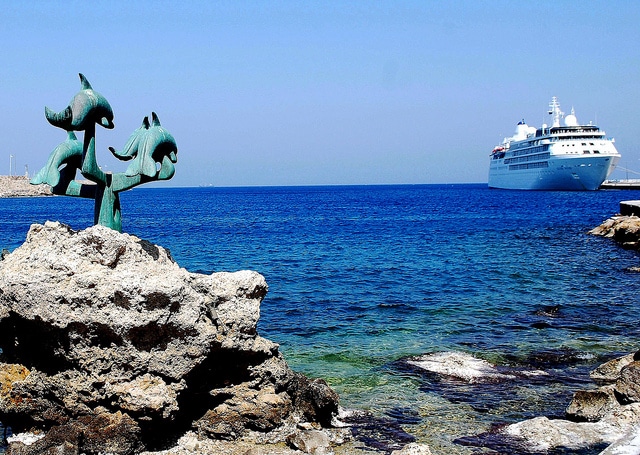 The coasts of Rhodes are dotted with beautiful beaches, both sandy pebbles many of which are equipped with good tourist facilities. The capital of Rhodes tells of the island's past, especially the old town which is made ​​up of a mix of cultures and styles. Alternating in the same space you can find medieval buildings, mosques, traditional fountains, oriental statues, Byzantine and Gothic churches which create a unique and a suggestive set. We advise you to forget the map and wander aimlessly among the 200 unnamed streets and alleys enjoying the atmosphere of the place. When you want to get back to reality, you just ask where you'll find the road Sokratous, the main street. It also has many villages where the profiled white houses with blued alternate between the remains of the glorious past of the island, such as Lindos which houses a temple of Athena and the remains of a acropolis on the high promontory.
Continuing south you will find many beautiful beaches heading towards Prassonissi, the southernmost point of the island. It consists of a promontory connected to land only by a strip of sand. From the top of the hill you can have a spectacular view, the meeting between the two seas, the Mediterranean and the Aegean, the calm and quiet one, the other perpetually agitated and popular with surfers.
By Elsi H