Having said where you have to go for the "Woow…" to be greater, we'll explain what you can see in the square. The map we have done will help you to not miss any of its attractions!
– Resurrection door: It's the main entrance to Red Square and the prettiest door for a general overview of the place. This is where we highly recommend you again to enter.
– Kazan Cathedral: This colorful church is in one of the ends in the square. Admission is free again but you can't take pictures inside (again!).
– St. Basil's Church: This church would deserve a single post, to be honest. It's the best known picture of Red Square and the merriest church ever seen so far. Basil leaves no one indifferent, as this church never ceases to amaze. From away it looks huge but from up close it looks much smaller. Its interior is priceless for it's like a cave! The entry's not free, but we guarantee you it's worth; it costs 250 rubles (150 rubles for students).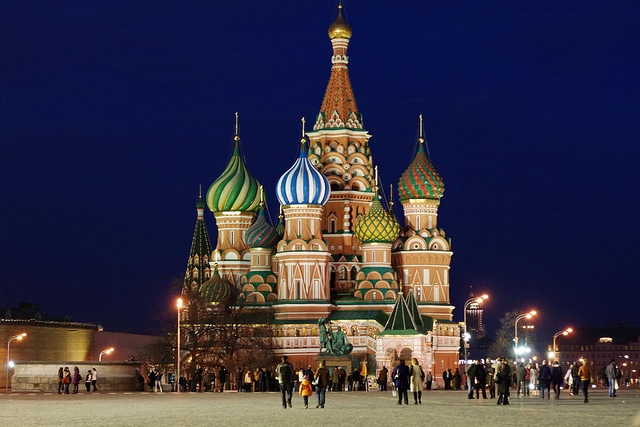 – Lenin's Mausoleum:  It's shocking to see Lenin's embalmed while protected with plenty of safety measures. The leader of the Russian revolution is exposed in the mausoleum guarded by many well camouflaged police. You can't enter the mausoleum with cameras, phones or backpacks. Admission is free but then you have to pay the checkroom. It's only open from 10 to 13h and closes on Mondays. Definitely worth going early to avoid long queues.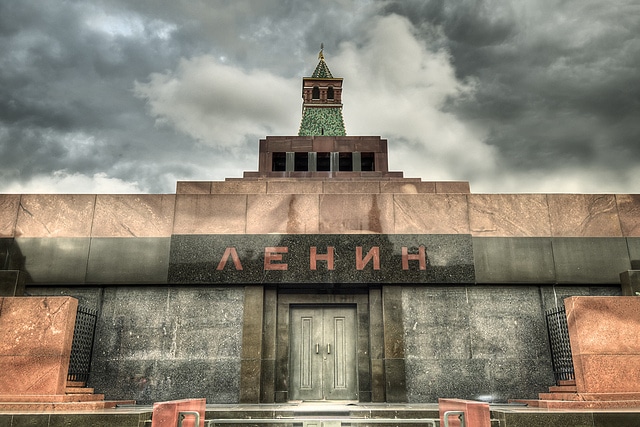 – State Historical Museum: This building is one of the most famous in Red Square, like the biggest national treasure, but many people don't know what it is though. It contains 4.5 million pieces related to the history and culture of Russia from ancient times to the present day, but visitors can see only 20 thousand exhibits.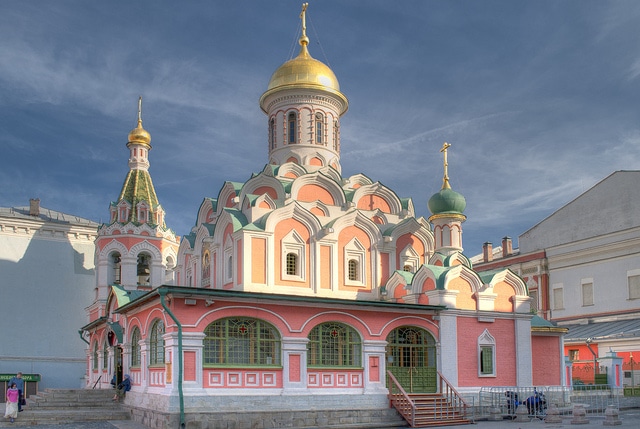 – Kremlin Walls: From Red Square you have a direct vision to the Kremlin walls. However, the entrance to the Kremlin is through the gardens behind the Resurrection door and having previously paid. This place's amazing, so much that we're considering to dedicate it the exclusive post altogether with St. Basil it deserves!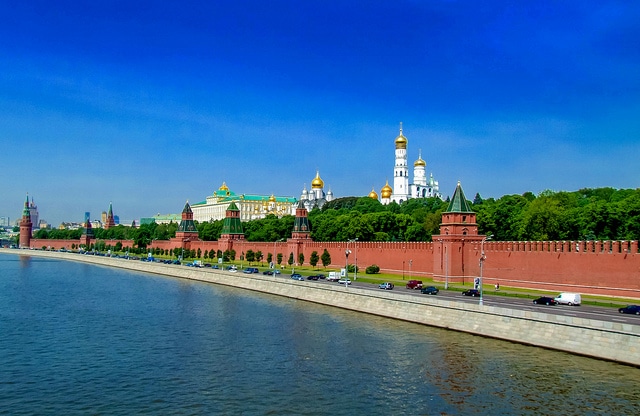 – GUM Department Store: It's a mall filled with expensive and exclusive shops. If you're not very much interested into shopping it's also fine just for a ride. On the evening they get lighted up, catching all the attention in the square.
Photos: Andy Millard, Photos Girados, Catalin Marin and Butch Osborne.