I'm gonna talk to you about the month that I spent partying in the US. There's so many to say so let's get this started!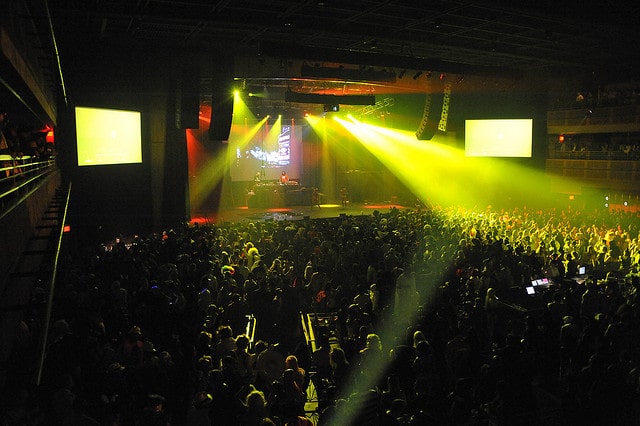 New York
I had never been to New York before but I had listened to the song "Empire state of mind".  It was even better than that! The city that never sleeps is one of the most exhilarating cities in the world. Whether you're looking for a palatial club with world-renowned DJs, or a chic bar after work, a live jazz band or a comedy show late at night you'll not be disappointed.
Los Angeles
Movie stars, funny vintage models and rock bands keep Los Angeles at the top of the cities with outstanding night scene. Silver Lake offers a wide range of live music for those are into it, while the film industry has one blockbuster-style party after another in West Hollywood. This friendly city also boasts an impressive range of art galleries and museums, that is if can stay awake during the day.
Las Vegas
Enough said. "What Happens in Vegas Stays in Vegas." That's where I had my wildest nights! Some of the best entertainment with free drinks, roller coasters to keep your adrenaline high (personal advice: don't try this after partying, try to do so BEFORE drinking) and live shows that will satisfy even the most pretentious of you. Once you get there, you'll realize that the famous quote lives up to its expectations 😉
My last stop, Miami
It is such an amazing place that actually kept me awake during the day too. For partying doesn't stop all day long! You gotta love South Beach, it's like a natural place for parties. From huge mainstream clubs to beach parties and barbeque feasts, looks like you'll be partying nonstop. But don't you worry 'cause you'll experience first-hand that there are lots of beautiful people (in my case, women) willing to help you make it through.
Due to lack of time and company, I couldn't make it to visit plenty of places I'd like to, such as Atlanta and San Diego, but plans are on their way so expect to see me surfing soon!
By Nikos K
Travel photo: Fetish