The enchanting beauty of Kerala which is known as Gods Own Country has never failed to impress anyone who has visited this small South Indian state. From mountains to beaches, from colonial streets to narrow canals, from plantations to backwaters Kerala has treasured infinite sights and activities for the tourists to elevate the mesmerizing experience in this small serene state. Every of the tourist places in Kerala has different stories to narrate, diverse geography to witness and unique cuisine to serve. For a person that loves to travel, explore, and taste uniqueness, Kerala is a must-visit place; for families that love to spend peaceful holidays, Kerala is a perfect choice. With beauty that hails nature and tranquility of its atmosphere, Kerala is a place that deserves a place on your bucket list. Have a glimpse of the amazing features that enhance the glory of God's Own Country.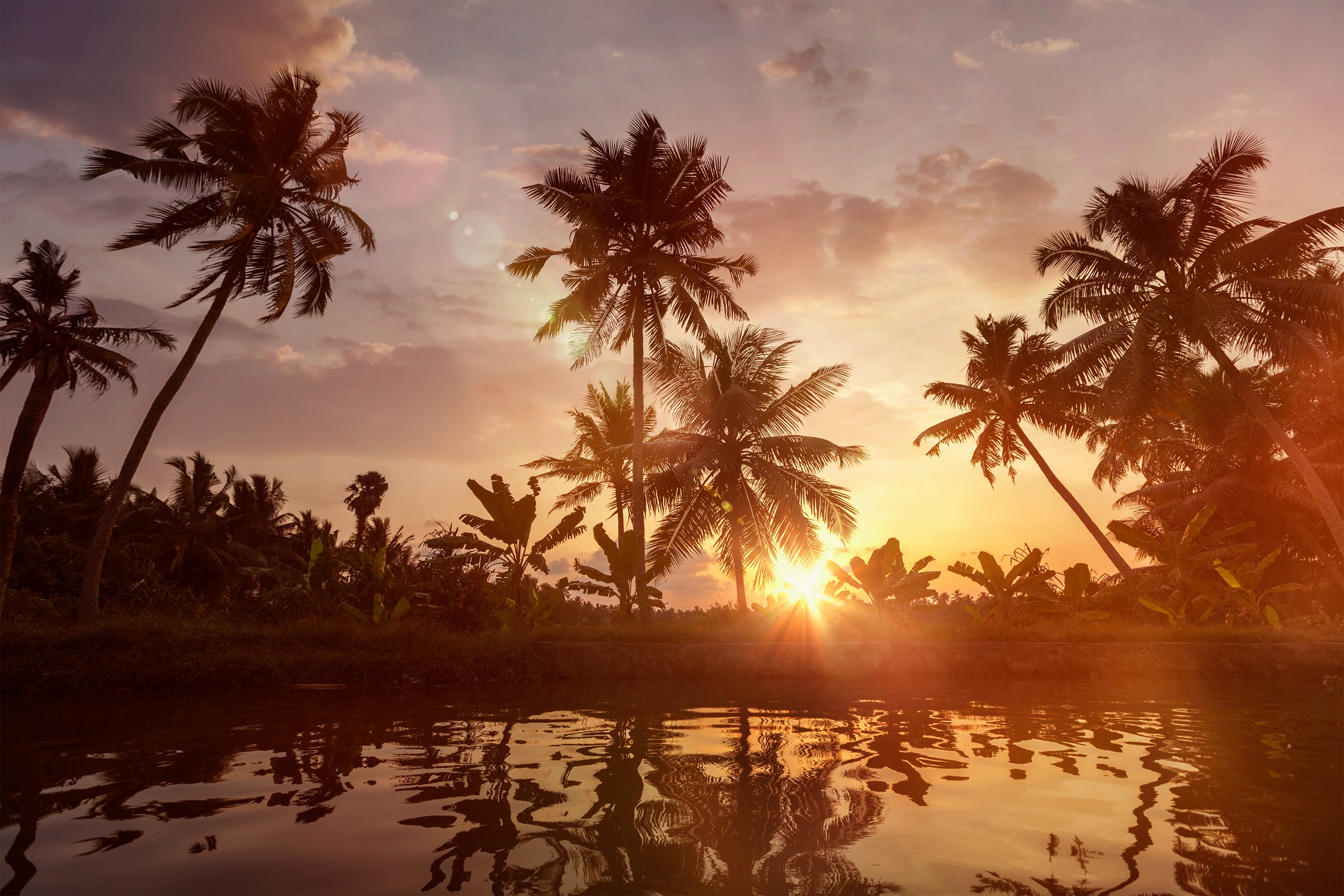 Hill Stations – Munnar and Wayanad
Kerala is an incredible state that is adorned by beaches, backwaters and hill stations. By heading to the tourist places in Munnar you will get to experience an extremely soothing and refreshing ambiance of tea gardens, mountains and  mist composed by nature. With a vast and exotic range of green plantations, rare species of Neelgiri Thar and Neelakurinji, and other vivid species of flora and fauna; Munnar is a splendid destination for nature lovers. It is the hub of the best tea and spices plantations in India. Apart from the serene view of plantations, this hill station has other exotic sights of reservoirs, waterfalls, and rivers.
Located 4 hrs away from Munnar is Vagamon, another dazzling hill station. It is a developing destination for adventure tourism and conducts activities like trekking; para-gliding and rock climbing for tourists. Vagamon Pine Forest, a man-made forest created during British rule is the most popular attraction. Traveling through the heavenly mountain ranges of Munnar and Vagamon will guarantee you a pleasant and peaceful experience.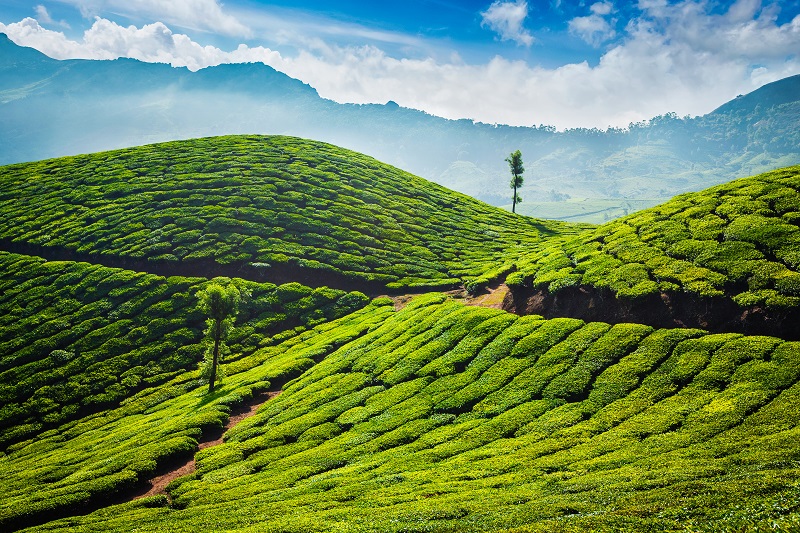 How to Reach Munnar
By Air: The nearest airport is Cochin International airport- 120 km
By Rail: Ernakulam Railway Station – 140 km
Aluva Railway Station- 120 km
By Road:  Cab and Bus services (private and public) are available from Kochi and other major cities
The most beautiful destination of the most serene state of Kerala is Wayanad. It is a treasure of untouched and unexplored haven of nature. One can experience a unique blend of green paddy fields, breathtaking waterfalls, rustic Islands, archaic caves and enchanting mountain ranges at Wayanad. It is well preserved and maintained by the ethnic tribal groups and is home to rare species of plants and animals. This pristine and picturesque land will amuse you with its beauty and serenity.
How to reach Wayanad
By Air: Calicut International Airport is the nearest airport – 100 km
By Rail: Kozhikode Railway Station – 110 km
By Road:  cab and bus services (private and public) are available from Kozhikode and other major cities.
Backwaters – Alleppey and Kumarakom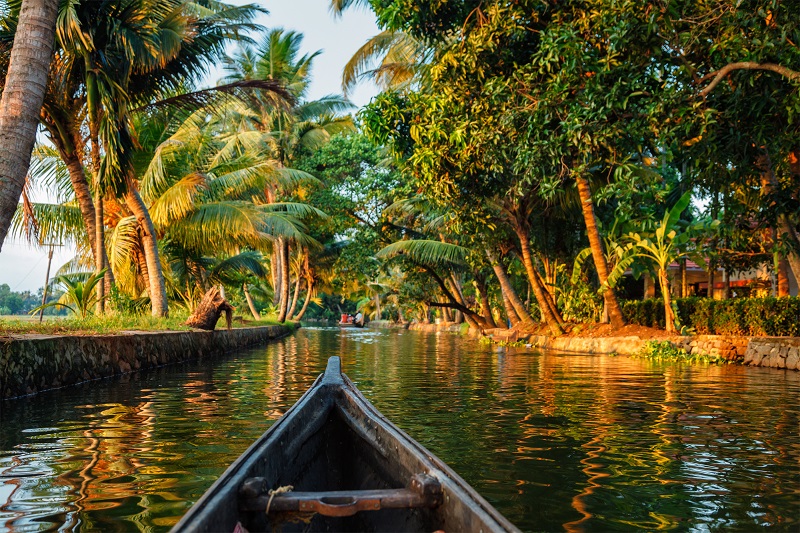 The geographic feature that makes Kerala unique from other Indian states is the backwaters. The canals, lakes, and palm-fringed lagoons intensify the scenic beauty and charm of the state. 'The Venice of the East', Alleppey is one of the most iconic places in Kerala. Alleppey was given the tag, 'the Venice of the East' by Lord Curzon after witnessing its picturesque beauty and overwhelming serenity. Like Venice, Alleppey is home to wide networks of canals known as backwaters. You can experience the local activities of the village of Alleppey by touring down these canals on a houseboat. Alleppey is one of the major centers of the Coir industry in India and is home to gracious green paddy fields. Gazing at the luscious nature and lively daily chores of village life, you will have an amazing experience at one of the most incredible places in Kerala.
How to reach Alleppey
By Air: The nearest airport is Cochin International Airport – 75 km
By Train: Alleppey railway station connects to major cities
By Road: private and public transportations that connect to Alleppey are available from major cities.
A cluster of islands in Kerala's largest lake forms the village of Kumarakom. Alike Alleppey, backwaters, lush mangroves and paddy fields are the major attractions of Kumarakom. This man-made village, located 16km away from Kottayam is home to Kumarakom Bird sanctuary that spreads across 14 acres is a perfect niche for migratory birds. If you wish to experience the tranquility of nature canoeing down the canals in a less crowded atmosphere, head to Kumarakom. You will be welcomed with the charming beauty of this small backwater village.
How to reach Kumarakom
By Air: The nearest airport is Cochin International Airport (via SH 15- 73 km and via NH 66- 78.5 km)
By Rail: Kottayam Railway Station- 15.5 km
By Road: Regular private and public bus operates from major cities.
Beaches – Varkala and Kovalam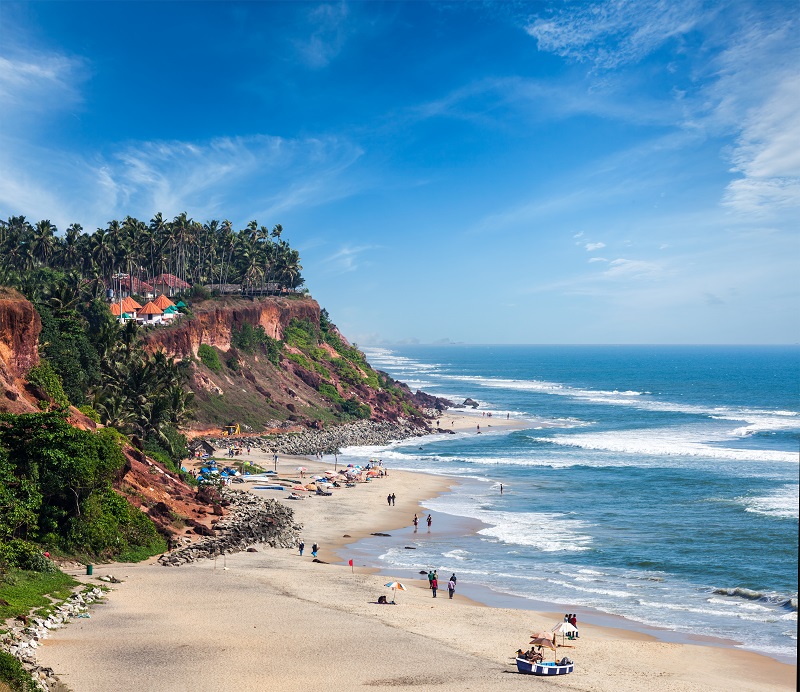 Trivandrum district of Kerala has treasured two of the best beaches in Kerala. Located on the outskirts of Trivandrum, Varkala is a calm and serene beach destination that satisfies your mind and soul. This exotic place is glorified with a red cliff along the sandy beach; it is the only place in Kerala where you can enjoy the beauty of hill and beach together. Varkala beach is a perfect place for adventure tourism as it offers para-gliding, parasailing, and many other beach activities. Papanasam beach at Varkala is considered to be holy and its etymology roots to the meaning, 'Destroyer of Sins'. The seawater of Papanasam is believed to have medicinal and healing properties. To sum up, the Varkala cliff and beach is a delicate and divine place to have a pleasant experience.
How to Reach Varkala
By Air: The nearest airport is Trivandrum International Airport- 48 km
By Rail: Varkala Railway station- 3 km
By Road: Varkala bus station provides bus services from major cities.
The idyllic beach destination of Kovalam offers you a beautiful panoramic view of sunset in a serene ambiance where you can sit back and rejuvenate yourself. Kovalam is unique from other beach destinations for its three crescent-shaped beaches, namely, Hawa Beach, Lighthouse Beach, and Samudra Beach. This small coastal town offers you with various cultural and adventurous holiday activities. Food joints and spa centers along the beachside will comfort you with delightful services. Refresh and relax your mind and soul in this nature's cradle.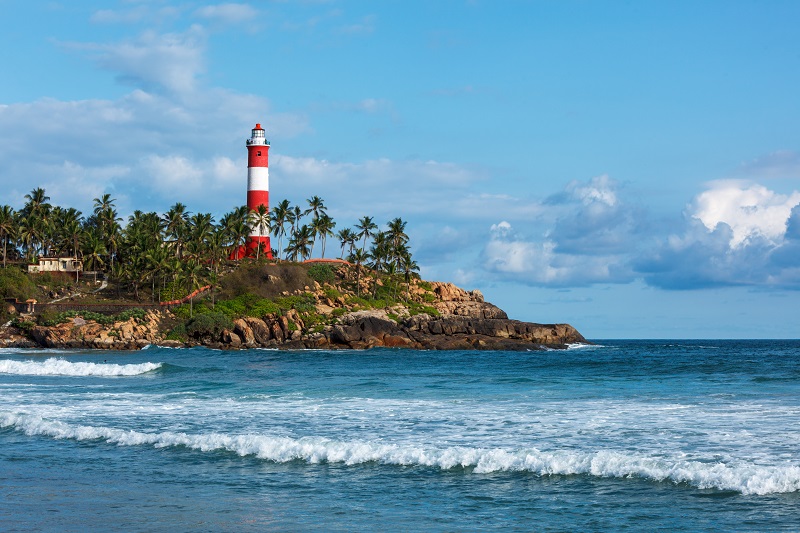 How to Reach Kovalam
By Air: Trivandrum International Airport- 14 km
By Rail: Trivandrum Central Railway Station- 15 km
By Road: Private and public bus services from major cities
Kerala Ayurveda
Ayurveda is an ancient and holistic medical system practiced widely in the state of Kerala. Ayurveda derives from the language of Sanskrit and means 'The Knowledge of Life'. In this medical mainstream, the balance of our body and mind are studied in detail and ailments are cured according to this study. In Ayurveda, the treatment is done for the root cause and not for the symptoms. There are many hospitals and colleges across Kerala that conduct Ayurvedic Practices.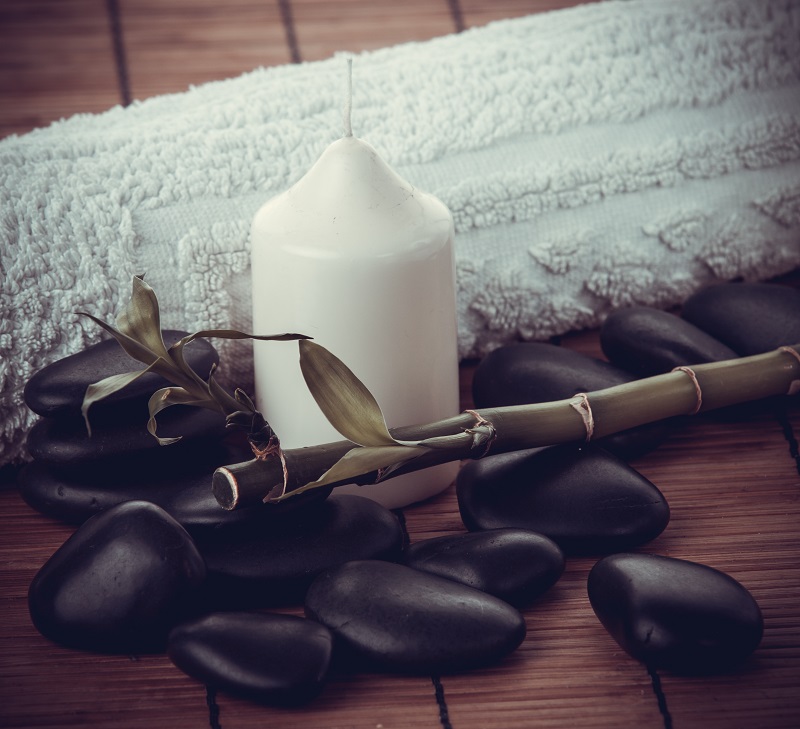 Tourists come down to Kerala exclusively for regular Ayurvedic treatments that rejuvenate their mind and body.  The treatment techniques of Ayurveda were passed down over generations in families that are devoted to Ayurveda and Ashta Vaidya.  Treatments apart from healing ailments include refreshing massages and spas with essential and aromatic oils, herbal beauty and hair care, de-stressing yoga and meditations and much more. Purification process that is part of Ayurveda will help you out with anxiety, stress and depression issues; it will regenerate the immune system and circulatory system and will flush out the impurities and antioxidants from the body. Treatments do not have any side effects and heal your mind, body, and soul.
Kerala is a state that is dedicated to Ayurveda, and the best time to conduct treatments is during July and August (during the Malayalam month of Karkidakam). There are numerous Ayurvedic centers and resorts across the state that provides the best quality treatments and services. If you want to give your body and mind a break from hustles of daily chores and treat it in nature's way, Ayurveda is one of the best options. Even though the treatments are available across the globe, Kerala is the best and authentic destination for Ayurveda. The serene atmosphere and the rich diversity of available natural resources of medicinal values within the state will aid the quality of treatment. This rejuvenating experience will soothe your mind, body, and soul and will relieve you from all the ailments.
Diverse Culture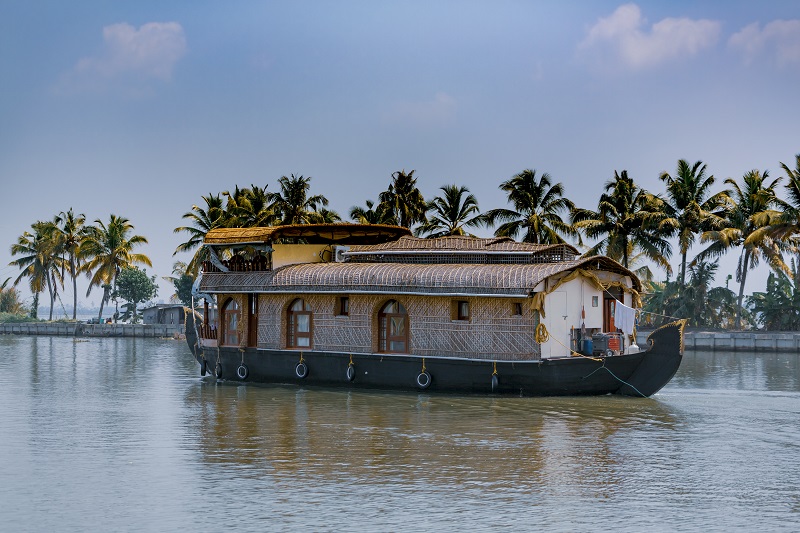 Every district of Kerala has a diverse culture and traditions. Kerala has always boasted about the rich cultural and traditional values it upholds. The vivid and vibrant varieties of cultures and art forms of Kerala have always amused its tourists. From religious festivals to folklore, Kerala is rich in cultural varieties.
Temple festivals of Kerala are called as pooram in Malayalam. Thrissur district of Kerala is the cultural capital of the state. 'Thrissur pooram', held at the Vadakkumnathan Temple at Thrissur is the largest of all temple festivals in Kerala. This vibrant and colorful festival is a crowd-puller event every year. This festival is adorned by majestic elephants and traditional orchestra (melam) which is a marvelous sight to witness.
One should not miss out on the shows that perform the art forms of Kerala. From Kathakali to Mohiniyattam, there are enormous and vibrant forms of dance in Kerala. Kathakali is an art form unique to Kerala. It is a beautiful blend of drama, mime, music, and dance. With the colorful costume and vibrant narrations of stories from myths and past, this art form showcases the glorious culture of Kerala. Another major dance form is Theyyam, which is an exotic art form that tells the stories of Lords. Many other art forms that are part of Kerala, religiously and culturally, hails the cultural spirit and unity of this small state.
Another cultural highlight of Kerala is the festival of Onam. This colorful festival of flowers proclaims the unity and prosperity of the state. The traditional rituals and celebrations of Onam attract people from around the globe to witness the mesmerizing events that no other part of the world can deliver.
Kerala is rich in heritage as well. The religious and historical heritage of Kerala is huge. Fort Kochi is one of the major heritage sites in Kerala. It is the place in India where Dutch and Jews migrated. They established a city, which now has the charm of the old colonial town. The streets of Fort Kochi proclaim the rich culture and heritage that it owns. Other religious and historical monuments add to the richness of historical and cultural values of the state.
A cultural tour down the state of Kerala will be a delightful experience for the art and history enthusiasts.
Kerala Cuisine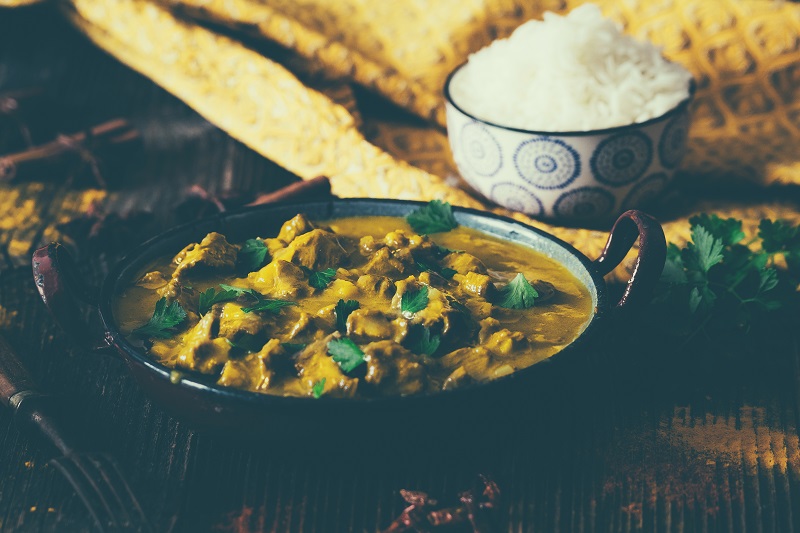 Kerala Sadhya (traditional meal of Kerala served in banana leaf) is the word that comes to our mind when we think about Kerala cuisine. But Kerala cuisine does not constrain only to Sadhya. Even the serving and recipes of the traditional sadhya vary across the state. Kerala's dishes are unique and flavorful; religion and culture of each corner of Kerala have influenced their cuisines.  Being a coastal state, Seafood is the other major cuisine of the state. Major soul ingredients of Kerala cuisine are rice and coconut, which are cultivated abundantly across the state. The intense aroma of spices that are native to Kerala and the luscious taste of savory will draw you back to this state. The lip-smacking dishes vary within every household of Kerala. The culinary influences date back to the colonial rules by Dutch, Arabic, and Portuguese.  The recipes are modified and reinvented by the influence of culture and traditions, thus marking culinary diversity across the state.
The diversity in nature, culture, and cuisine alone is enough to visit this marvelous state. Kerala is full packed with richness in culture and tradition. The serene and pleasant ambiance of the state is perfect to escape from hustles and bustles of a busy life. Rejuvenate yourself with a pleasant stay at Kerala, exploring the cultural and culinary diversity. This small state with infinite treasures to explore deserves a place on your bucket list.