Enchanting villages nestled at the foot of mountain ranges and other wrapped in lakes with crystal clear waters, make a unique environment in many parts of Europe. As winter approaches, the first snow makes its appearance on the hillsides and these villages gain vitality. Discover the most beautiful villages of Europe below…
Canazei, Italy
Built on the incredible beauty of the Val di Fassa Trentino, this cozy village situated in a prime location close to the Marmolada, the highest peak of the mountain range of the Dolomites in northern Italy. Although it hosts fewer than 2,000 inhabitants, Canazei is a global reference point for lovers of skiing, flooding the area to enjoy the slopes, with a  total length of 25 km. For those who prefer the warmth and adventure, the village is also known for its cozy mountain refuges and the traditional local cuisine.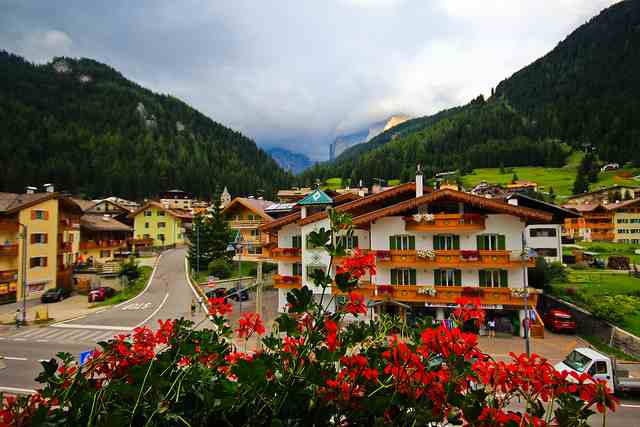 Torla, Spain
If you 're looking for a destination away from civilization, surrounded by natural splendor, recognized by UNESCO, there is no better choice than Torla village in the Spanish province of Aragon. It is part of the region Ordesa – Viñamala and provides a peaceful mountain paradise valley, forests of black pine and impressive waterfalls. After a day exploring the nearby park Ordesa y Monte Perdido, you can spend your evening enjoying wine and homemade food in one of the traditional taverns, alleys with beautiful stone houses.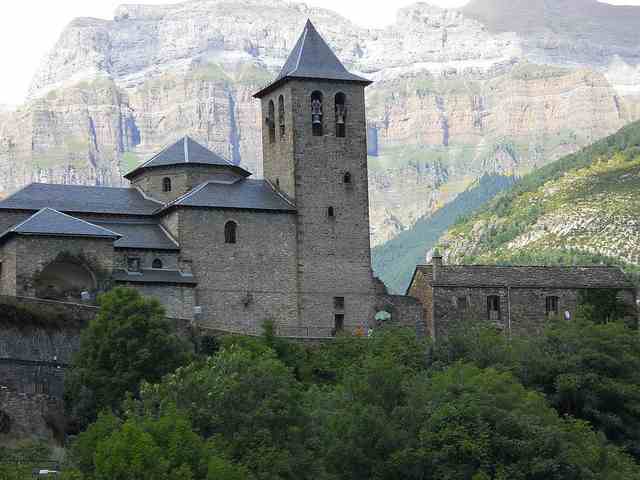 Olden, Norway
Let's take a break from the Alps and Pyrenees, and let us go north to Olden, a picturesque town with about 500 residents, located in one of the largest and most spectacular fjords of Norway. While the city is quiet most of the year, has become a popular spot for cruising, thanks to its proximity to the unique natural park Jostedalsbreen and dreamy scenery consisting of mountains, waterfalls and majestic glacial lakes.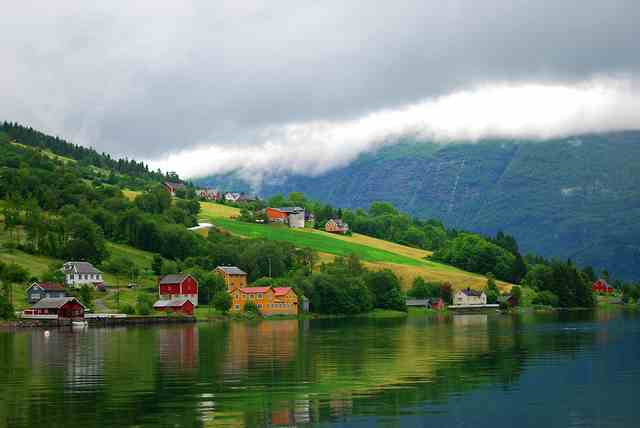 Hallstatt, Austria
Guests of this village in Austria, described as a fairytale and reality is not far. This small lakeside village, with fewer than 1,000 residents has made great efforts to maintain its position as one of the most beautiful in Europe. To achieve this, among other things, prohibited the movement of cars in the center, so that nothing disturbs the magical atmosphere created by its picturesque wooden houses, flowered balconies and swans on Lake Hallstatt.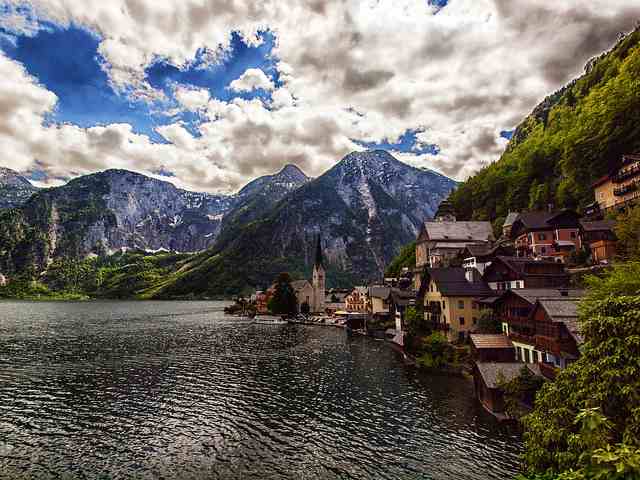 View more about Europe here: The most beautiful National Parks of Europe, Best river cruises in Europe, Small, Cozy, Intriguing cities in Europe.
By Nicole P.
European mountain villages photos: Kevin Poh, Dexter Sularte, bwana mike, Lior. L.