This special and unique walk in the Czech capital will lead to the discovery of some of the less frequented corners, but the best preserved of the historical Prague. The Lesser Town, also called Malá Strana, which extends on the slopes of Castle Hill, is the best preserved area of Prague, full of historic buildings and gardens, restaurants and elegant hotels. Let's check how to move around and explore it.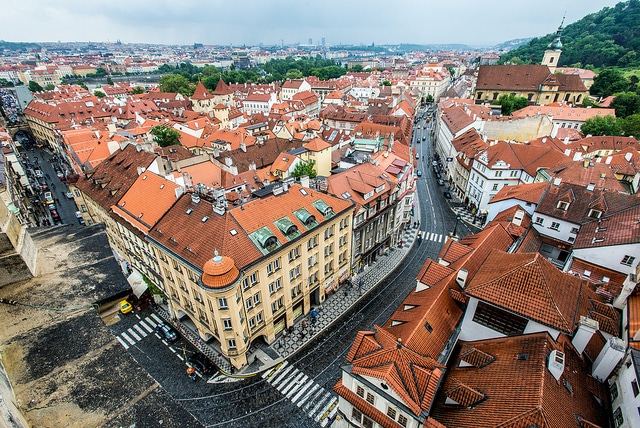 The point where you start is the metro area of Malá Strana. From the station you reach Manes Bridge immediately. Turn right and go down the few steps to get to a park on the riverside, where you can enjoy unique views and beautiful of the Old Town.
On the opposite side of the park, turn left into Cihelná. The street takes its name from an old building, now used as a restaurant. The Kafka Museum is located in the courtyard. Check it out, because it contains many images and artifacts from the life of this great writer.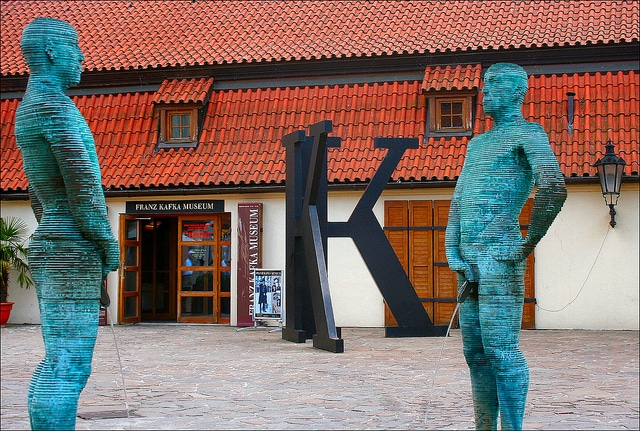 From now on, you'll always continue in the same direction. Keep Certovka (stream of the devil) to your left, and pass under one of the arches of the Charles Bridge, the most important of the Vltava River. Head to a narrow exit to the right up to the square of Malta. Go through it all and eventually proceed to the left in Prokopsá, then turn right into the busy Karmelistská.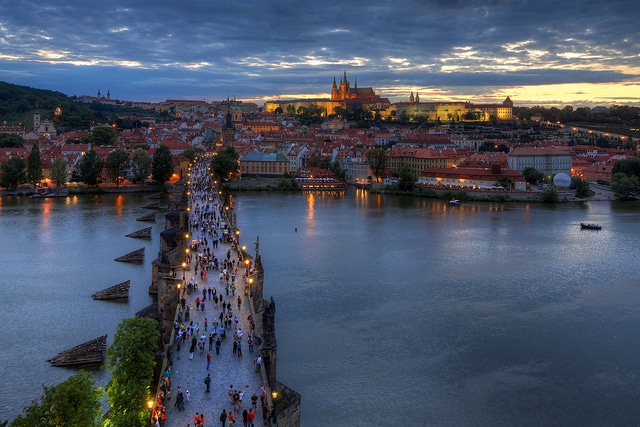 Now you will find yourself in front of a climb you'll have to take. It will be a bit tiring, but it's worth it, believe me. Continue uphill keeping to the left of Vlaska. The magnificent Lobkowicz Palace, home to the German Embassy, lies before you. Stop by to admire it and take some great photos.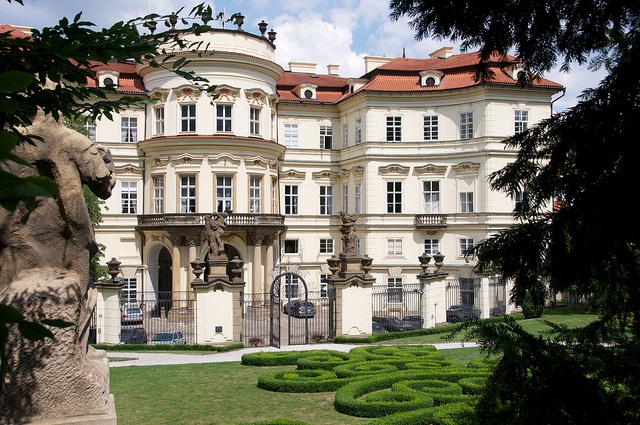 Climb Sporkova in front of the German embassy and head left up the steps that will lead you in one of the most beautiful streets in Prague, the famous and picturesque Nerudova. Turn right and go back down, admiring the buildings in baroque and rococo style. The road now takes you to the square of the Lesser Town, namely Mala Strana. Reach the tram stop, which will allow you to go back where you came from.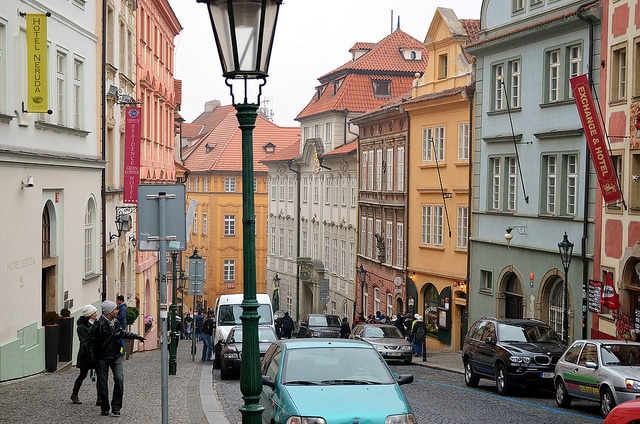 Lesser Town's photos by: Seb Rulz, Steve, 1982Chris911, Andre, Tom Magliery
For more on Prague check: What to see in Prague | The city of a hundred towers, Prague's most eye-catching architecture, Prague is a beautiful city to visit any time of the year