16 million foreign tourists visit Thailand each year to enjoy the culture and unspoilt landscapes of what is one of Asia's most beautiful countries; and to partake is some of the world's best adventure sports
Away from the stunning scattered temple ruins of Ayutthaya and the architecture of Chiang Mai, Thailand has a slightly wacky side to it and simply loves adventure. If you would like to try out new and exciting sports that you probably wouldn't get to experience at home then this small country in South East Asia is the place to be. Remember to stay protected with adventure travel insurance whilst you are enjoying what Thailand has to offer.
Let's take a look at some of things on offer to travellers.
Thai Boxing in Pattaya
Thai boxing, or Muay Thai as it's known in Thailand, is a martial art combat sport. Unlike the sport of boxing that we're used to in the West, Thai boxing blends elements of stand-up striking and clinch techniques and is known as the 'art of the eight limbs'. The Thai Boxing School in Pattaya puts on classes for beginners, intermediates, and professionals and is a fantastic sport for fitness.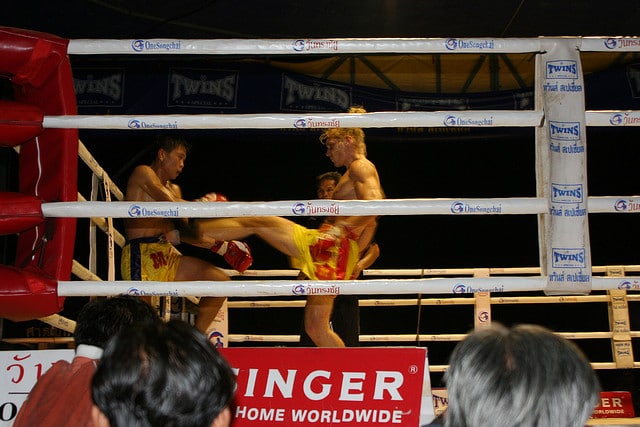 Wakeboarding Koh Phangan
Wakeboarding is an adventure sport that was born out of surfing and water-skiing, and involves you standing on a single board whilst being pulled along by a speedboat. This sport is truly exhilarating and can be enjoyed by all ages. Obviously, the better you are the more adventurous you can be, attempting tricks and flips; however, for the beginner this sport in no less engrossing and addictive. Wakeboarding is popular across Thailand, from Thai Wake Park in Bangkok to remote inland areas such as Chiang Rai. Wake Up Wakeboarding in Koh Phangan though, is the country's leading school and runs a variety of classes for those looking to try out the sport.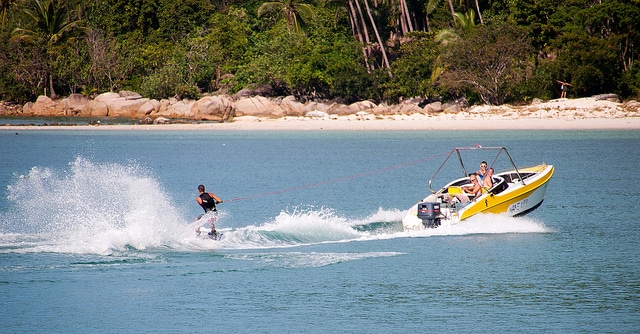 Cycling in Southern Thailand
Some people may see cycling as being more of a leisurely sport – not in Thailand. By taking advantage of one of the amazing bike tours, you can join a cycling group or take a private trip and tackle some of the world's most spectacular landscapes. Adventure cycling is most popular in Phuket, where the scenery is particularly stunning.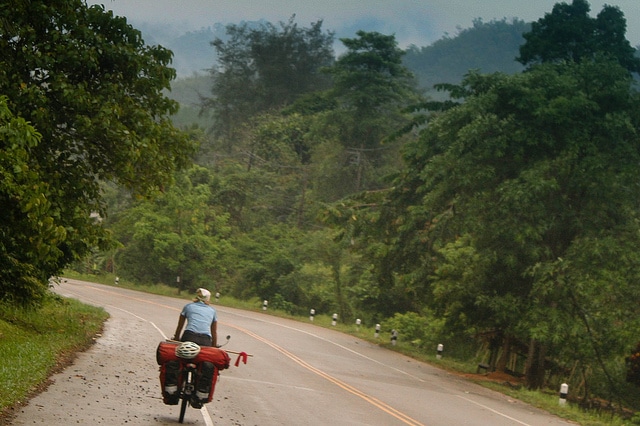 Rock Climbing
Rock climbing is a thrilling activity at the best of times, but experiencing it in the surroundings of Thailand is definitely more memorable. Rock climbing is available across the country and there is certainly no shortage of rock to be climbed. The limestone cliffs of Krabi are a particular standout, as is the jungle mountain landscape of Chiang Mai.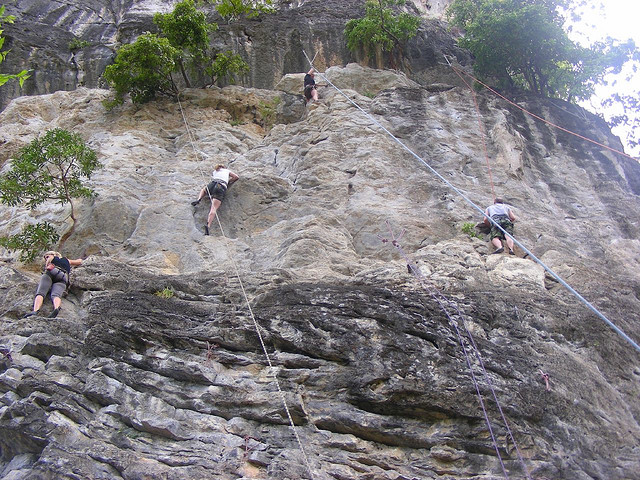 Scuba Diving
Thanks to diverse sea life and crystal, clear waters, scuba diving has become one of Thailand's most popular adventure sports. Diving can be enjoyed throughout the year in Koh Chang and Pattaya – with December to April classed as optimum months. The Gulf of Thailand also offers spectacular diving.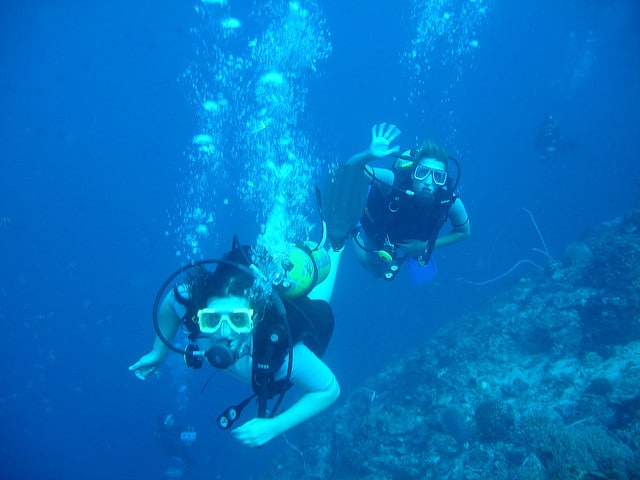 There is nothing quite like the thrill of sport, and there is nothing like experiencing that thrill in Thailand.
Photos: ameland 1732 , Karri3nen, oneworld365, Sonja Jean