Beautiful photographs as the one that Joseph took in Borgo a Mozzano, 20 km from Lucca), almost three years ago (one of the most beautiful walled cities of Europe). I have always been fascinated by the photographs of the bridge taken from other angles, such as the one at the Golden Gate Bridge as seen from Fort Point.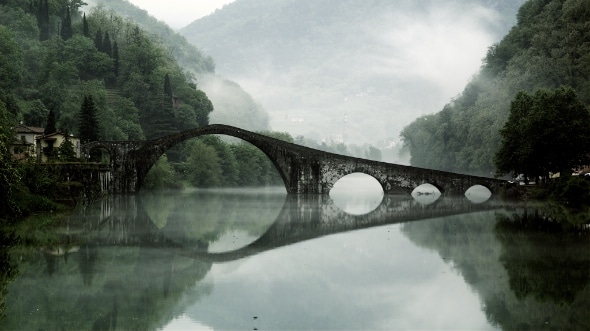 It is said that during the construction of the bridge, it was realized that it was impossible to meet deadlines for the completion of the work, then the foreman decided to come to terms with the devil. He could have completed the work as long as he could take the first soul to cross that bridge. The next night the devil finished the bridge with the great arch which now characterizes it, but the legend has a happy ending. In fact the foreman managed to fool the devil since he made a pig cross the bridge and this this led to the escape of the devil and the happy ending of the legend.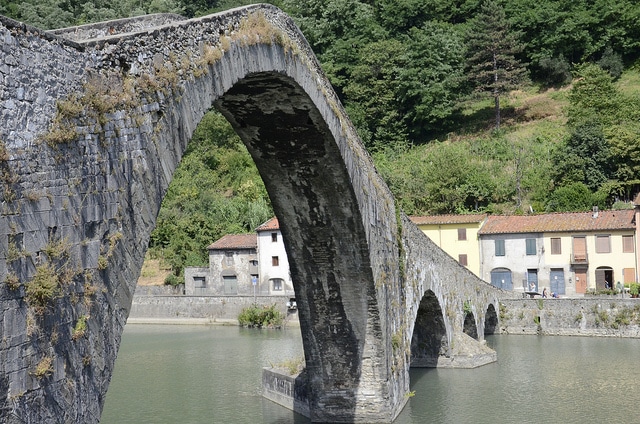 A few more weeks and the spring comes and the desire to get out of town and it may be a good time to go around Lucca and Borgo a Mozzano and between religious traditions and festivals, has much to offer, such as oil festival in March, the feast of the Spree, which celebrates the return of spring around a bonfire (in April)or the exhibition market Azalea.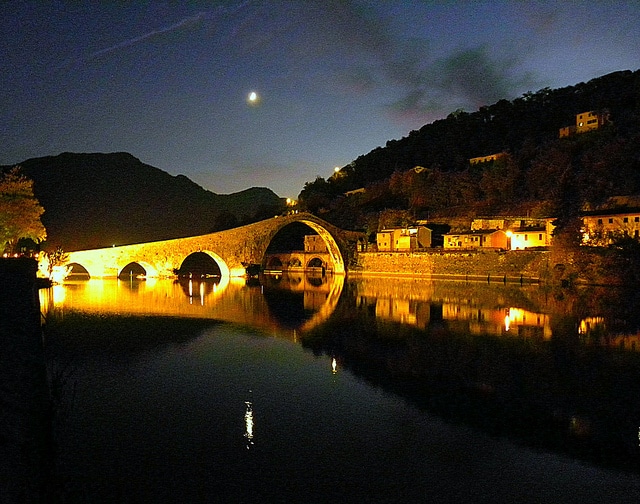 Photos: mysterytoscany , flckriver, lianne_roy