Scotland is an incredible country, filled with reams of history, breath-taking landscapes, a strong focus on the arts and heart-stoppingly good food. The major cities of Edinburgh, Perth, and Glasgow, famed for their stunning architecture and art scenes, are offset by the tiny towns of Gleneagles and St. Andrews, which still manage to give themselves worldwide fame in the realms of golf and royalty.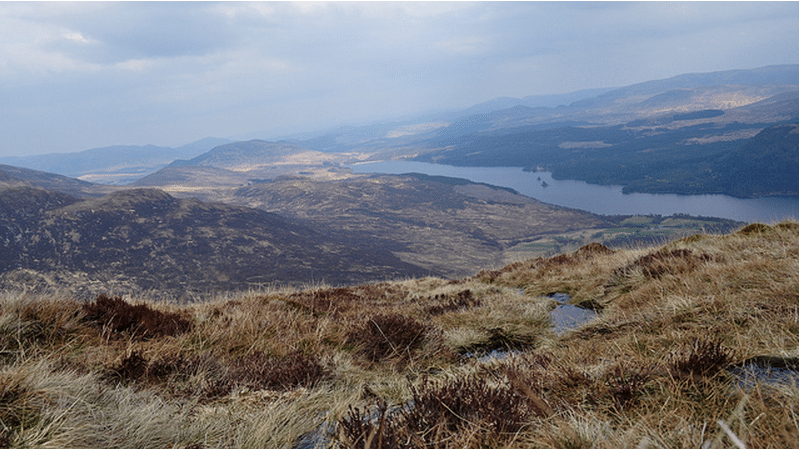 But there are more than just towns and cities to explore. 2013 marks the Year of Natural Scotland, meaning its prime time to scout out the best parts of the rest of the country. There are plenty of affordable hire cars in Scotland, so it's easy to navigate yourself around – just check the weather before you head out. And to make things more interesting, structuring your trip around a particular theme makes a great alternative way to experience Scotland.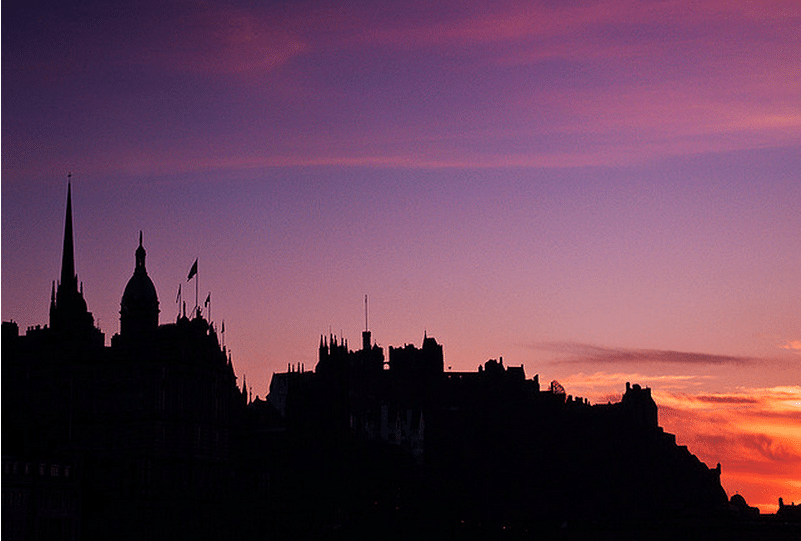 Get your food and drink on
Three of Scotland's most infamous exports are haggis, whisky and deep fried mars bars, and no visit to the country can be deemed complete without a sneaky sample of each. If you fancy yourself a connoisseur of fine alcohol, then focus on visiting the different whisky distilleries dotted around the Highlands, and learn about the long processes involved in the distillation process to gain a new appreciation for the alcohol.
When you're good and tipsy, make it your mission to try as many different types of haggis as possible. From deep fried with chips to stacked in tottering towers, and even soaked in whisky sauce, those sheep's innards are guaranteed to be delicious – just as long as you overcome your squeamish side.
A rather filmic country
If hard-core drinking isn't really your thing, you can structure your visit around any one of the numerous festivals that occur throughout the year and immerse yourself in some Scottish culture instead. Edinburgh's Fringe Festival, a month long showcase for the performing arts, is hailed as the biggest in the world; the most famous New Year's celebration of them all, Hogmanay, is a mainstay of Scotland's tourism industry; and the annual Burn's Night toast to Scotland's most famous poet is the perfect time to indulge in a bit of Scottish literature.
For the last decade, Scotland has enjoyed a huge boost in literary attention thanks to J.K. Rowling and her bespectacled child wizard. The accompanying films were shot all over the country, allowing die hard fans to visit the locations of their beloved hero's exploits – not to mention the Edinburgh cafe where the first book was written. But it's not just Harry Potter who's made the Scottish countryside famous; Skyfall, the latest Bond movie, was filmed in Glencoe, a location previously used in Braveheart and Highlander, while the beach at St Andrews played host to the infamous running sequence of Chariots of Fire.
The history and mystery of Scotland
The Scots are fiercely proud of their heritage, and strive to uphold as many traditions as possible. It's no coincidence that so many Scottish men still wear kilts as day to day dress! Whether you attend the famous Edinburgh Tattoo, stop to watch a tartan-clad bagpiper play classic Scottish tunes on the street, or join in with some ceilidh dance steps at a local bar, it's pretty much guaranteed that the time you spend in Scotland will result in a multitude of nods to the country's past.
Of course, you can always actively search out this history. Visiting sites like Glencoe and the Culloden battlefield are sobering reminders of just how much the Scots have had to endure. But then you drive through the Highlands and realise just how beautiful a country it is for so many people to lay down their lives for it.
There are a myriad of different ways to explore Scotland, but they all have one similarity; each will open your eyes to a place filled with excitement and intrigue. The country is utterly unique, and whether you choose to lose yourself in the Highlands or soak yourself in whisky, chances are you'll find it more than a little difficult to leave.