Malaysia is a paradise for food lovers: Indian, Chinese and Portuguese influences are noticeable both in the streets and in the dishes.
If Thai, Indian or Chinese cuisine are known and appreciated worldwide, few people know that Malaysia is one of the countries with the highest culinary culture of the world: here all spins around food, as they say proudly. But which are the Malaysian dishes you should not miss? Here is our selection:
– Hokkien Mee: These fried noodles are always a hit, especially in Kuala Lumpur. The main ingredients are fried noodles in soy sauce, meat, cuttlefish, cabbage and pork rinds.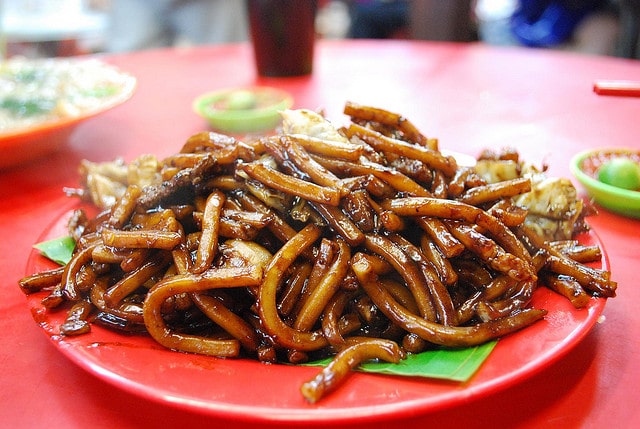 – Nasi Lemak: Consists of rice cooked in coconut milk and accompanied by anchovies, boiled egg, sambal (spicy sauce), peanuts and vegetables, and is a symbol of Malaysian dishes.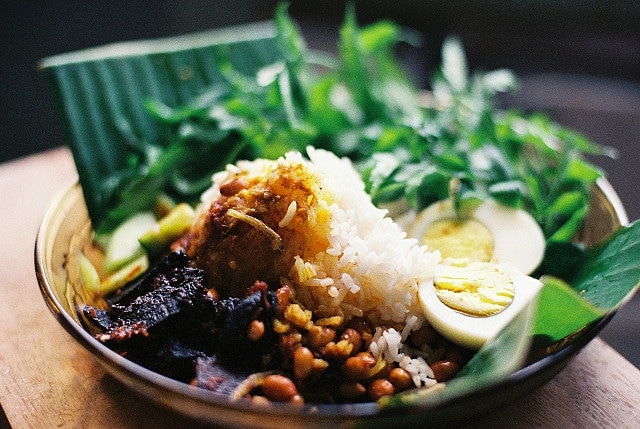 – Satay: The famous Malaysian chicken/beef skewers are delicious. They are grilled and accompanied by peanut sauce, cucumber and glutinous rice croquettes (ketupat).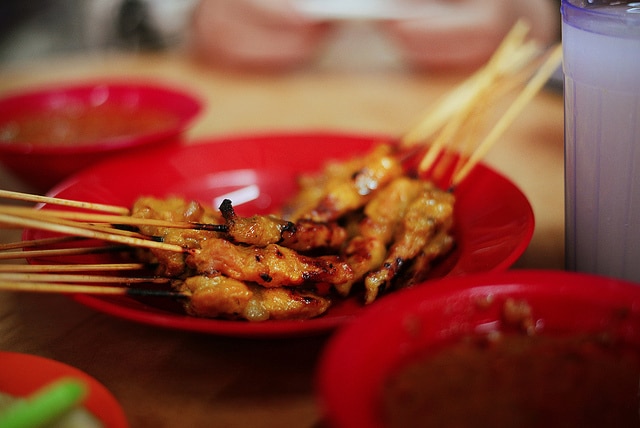 – Chicken rice (Hainanese Style): As simple as tasty, this chicken rice dish is scrumptious.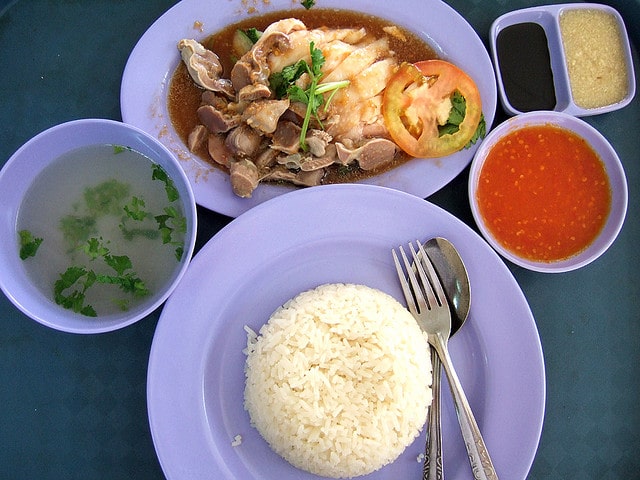 – Charsiew rice: Another rice with meat dish, this time it is made of barbecued pork that has a sweet taste that you will love.
– Laksa: You will notice that Malaysia's dining options do not lack soup (there are with meat balls, prawns, noodle, vegetable, fish head…) but if you have to choose one… has to be laksa! There are typically two types of laksa: the noodles cooked in coconut milk one and the noodles cooked in fish soup and tamarind.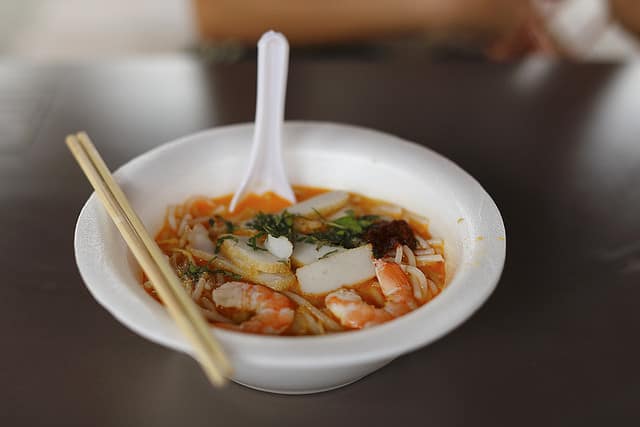 – Rojak: You must try at least once, it is a salad of pineapple, cucumber, turnip and fritter spiced with tamarind sauce, lemon, peanuts and sugar.
-Roti: There is not much left to say about roti, known worldwide!
– Ice Kakang: This dessert is an enormous mountain of wet ice with super colorful flavored syrups and some surprises (corn, beans, jelly…).
– Teh Tarik: We can not end this post without encouraging you to try teh tarik: tea with condensed milk prepared by throwing it from one container to another. It is said that the more foam it has the better it tastes.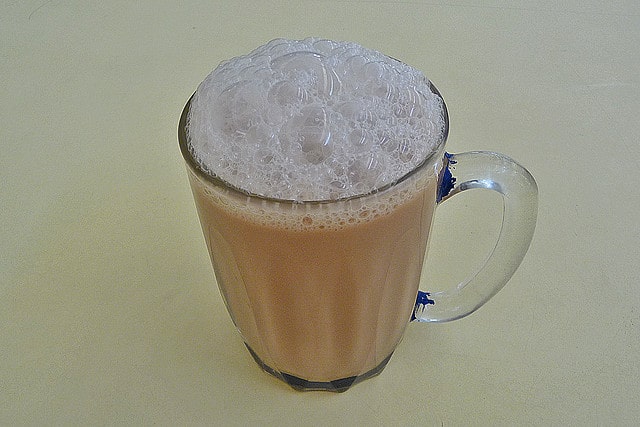 Obviously there are many more dishes you should try in Malaysia, like nasi goereng (fried rice), mee goereng (fried noodles), beef redang (braised spicy beef), cendol (another rare dessert), tandoori chicken (Indian cuisine is very present in Malaysia), lok lok (hot pot)…
Photos: Liyin Leo, Cheryl Chan, Alpha, mila0506, My little rascal, Choo Yut Shing.