Crystal blue and icy cold; glaciers are extreme but stunning. Like gigantic frozen rivers, glaciers have long induced curiosity among travellers, leading us to scale them with spikes strapped to our feet and sometimes even pickaxes in hand. It's still considered a bit of an obscure outdoor activity because there aren't that many glaciers on our beautiful planet. Don't worry though, all hope isn't lost; here are 5 of the best places to go glacier hiking.
Franz Josef Glacier, New Zealand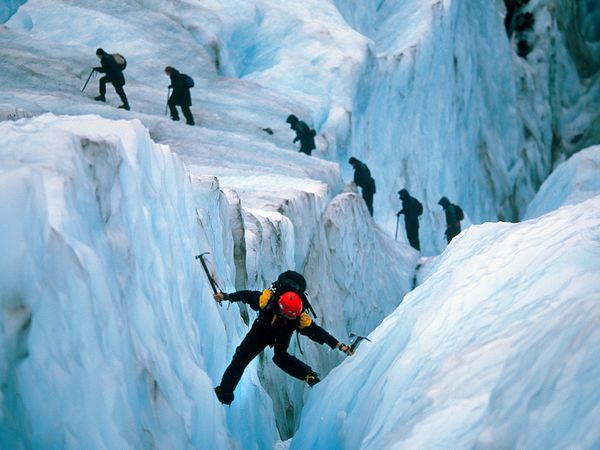 One of the most famed natural landmarks on the South Island of New Zealand, Franz Josef glacier is a stunning example of the geological history of this volcanic destination. The dramatic terrain presents a fantastic ice climbing experience which will be both challenging and enjoyable for all abilities. A glacier hiking tour will allow you to get up close and personal with this historic beauty but there are other ways to experience it should you prefer, such as a helicopter ride over the top of the glacier or perhaps a walk through the glacier valley instead. There are even hot pools at the glacier so after a tiring day of hiking, you can unwind and relax! Just a twenty minute drive down the road lays Fox Glacier too, so you can combine both in one epic and memorable day.
Nigardsbreen Glacier, Norway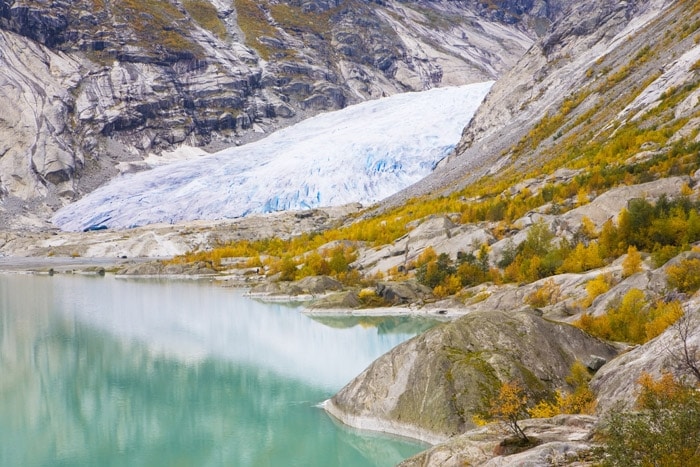 A wonderfully accessible glacier, Nigardsbreen is a jewel in a country that is well known for its wild and dramatic landscapes. Located in the Jostedalen Valley, Nigardsbreen is rather large, the largest on mainland Europe in fact, which means that the melting process is having less of an effect. In turn, this makes for a dramatic and enjoyable experience as a visitor. Crevices and ice tunnels are yours for exploring! Along with the glacier hikes, you can hop in a kayak and take the water, enabling you to view the glacier from a completely different vantage point.  If the lake is frozen however, you can also go snow shoeing on the frozen lake instead!
Snæfellsjökull Glacier, Iceland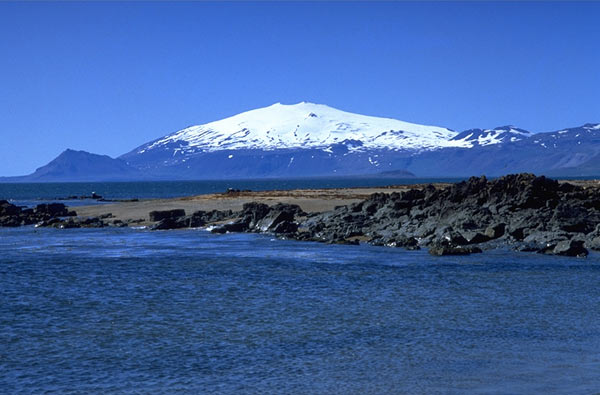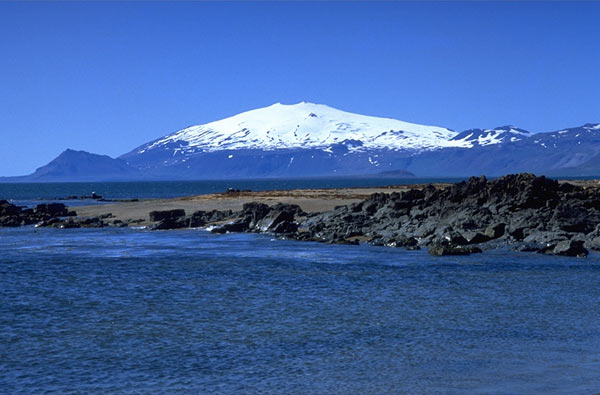 Engulfing a 700,000 year old stratovolcano, if the Snæfellsjökull Glacier isn't an amazing feat of Mother Nature I don't know what is. This is unarguably one of Iceland's most intriguing natural landscapes and a glacier hike is a fantastic way of getting involved. Rising above a series of smaller peaks, Snæfellsjökull sits tall and proud surrounded by long hardened lava streams, letting slip the secret of the magma hidden but bubbling within the icy crust. The glacier covers an area of around 11 square kilometres, however this is always decreasing. A hike will enable you to explore the edges of the glacier which are by far the most impressive portions, characterised by many icy crags. The hike to the main portion of the glacier will take a couple of hours with the entire experience lasting anywhere between 5-7 hours! Get involved and learn all about glaciers, volcanoes, volcanic rock and geysers all on one tour.
Athabasca Glacier, Canada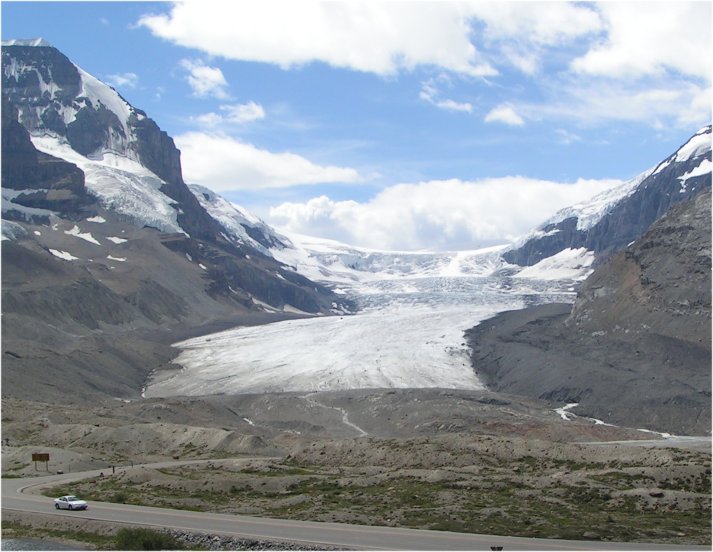 Canada clearly has a reputation for its snowy and cold climate so it comes as no surprise that glacier hiking is a firm favourite for visitors to this beautiful country. Athabasca Glacier, located in the Columbia Icefield of Jasper National Park, is a prime destination for doing just that. Flowing for 6 kilometres, a glacier hike on Athabasca will enable you to embark on a first-hand adventure, rather than simply seeing the glacier from afar. For those who want to take it to the next level, why not consider a day of ice climbing? However you choose to scale it, a glacier hike on Athabasca is well worth including in your wider explorations of the Canadian Rockies.
Matanuska Glacier, USA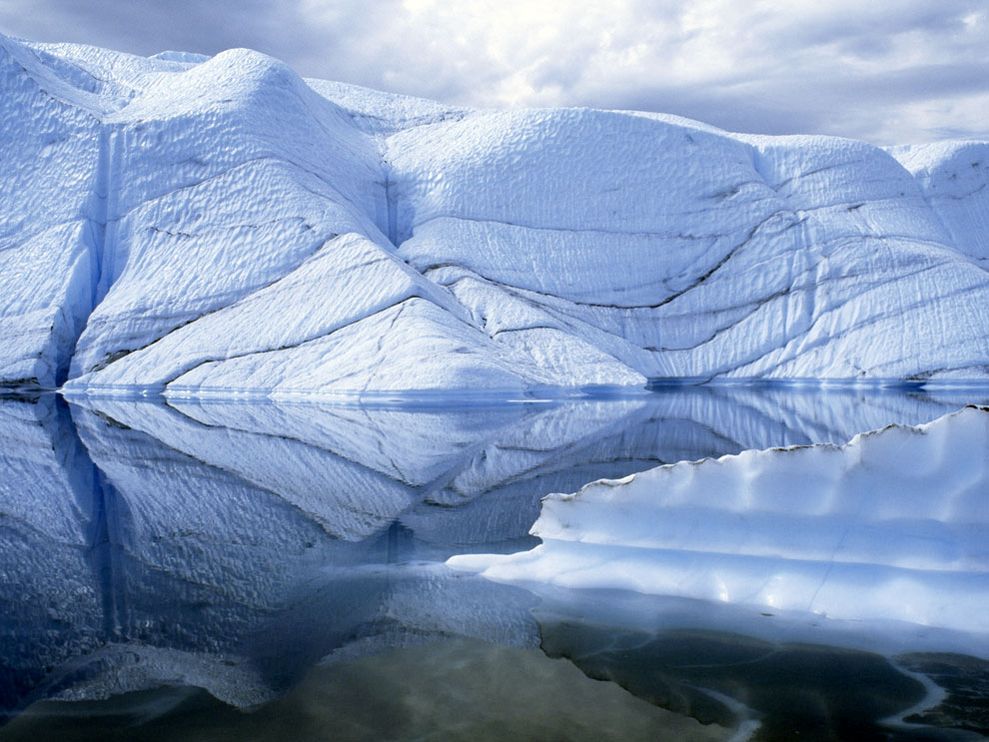 Head to the chilly throes of Alaska in northern USA and you will locate numerous glaciers. Matanuska Glacier is a prime example!   Great shards of ice, towering ice walls and moulins are all featured here making for exceptional glacier hiking adventures. A little further along, Margerie Glacier is also worth including in your explorations of the wider Glacier Bay. A 13 mile long slide of jagged ice; this is a phenomenal glacier that really has to be seen in person to truly appreciate. You can only reach this glacier via boat which affords the best views and often you will see chunks of the glacier breaking away and crashing into the water below.
Sadly, with global warming a real problem, glaciers are retreating quicker than ever and soon there won't be many left on our planet. We think these are 5 of the best places to go glacier hiking while you still can. With this in mind, why not venture out to go glacier hiking sooner rather than later?
Bio: Kerri Ware is a keen traveller and wrote this article on behalf of Economy Car Hire. Based in the UK, this family run holiday car hire broker offer car hire around the world and always include built in excess insurance and a free additional driver. Get out and explore our beautiful planet with peace of mind!