When you're planning a long road trip in a MINI, a few things are essential. Here we look at how to prepare yourself for touring the world (or just your own country) in one of these fabulous vehicles.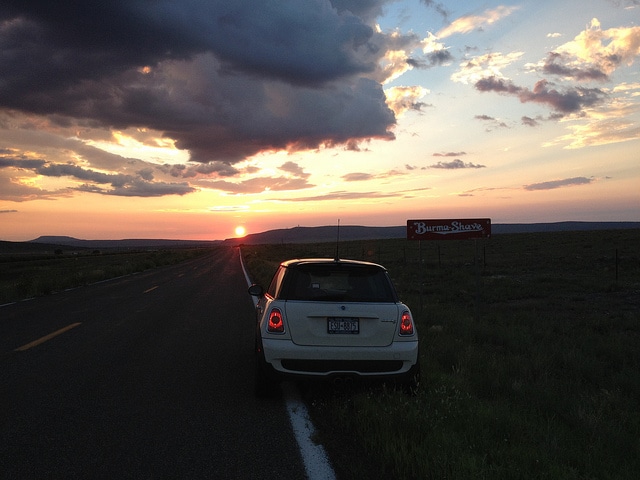 A wise choice
Firstly, you'll need to ensure you've got the right MINI. There are so many models to choose from that you don't want to end up with one that is too big or too small. If size is important to you then the Countryman is the ideal model. It's the first four-door MINI and is comfortable on any terrain.
The MINI Cooper D ALL4 offers clever all-wheel drive engineering that pops on when you need it for extra grip and off when you don't in order to save fuel. The Mini One D and the Mini Cooper D both offer average fuel efficiency of 64.2 mpg.
Get the MINI One for sale at affordable prices with MINI dealerships and traders and prepare for the drive of your life.
An open road
Other things to consider before you embark on your road trip include where you're actually going to go. Are you going to travel overseas or remain in the UK? Have you got travel insurance to protect you during this trip?
You'll also need to take into account the weather. You don't want to take your convertible and lose out on extra space if the weather is going to be miserable all weekend anyway after all!
Road worthy
Make sure the car you're going to be driving is actually ready for a long road trip. Have the oil changed, check the MOT, the tyre pressure checked, fluids topped off and a full tank of petrol or diesel.
Also prepare a playlist for the journey taking into account the musical preferences of everyone else in the car. These may diverge wildly so try to maintain an even mix that will keep everyone relatively happy and keep arguments to a minimum.
Also, stack up on food and drinks. Everyone is likely to have different tastes so it's best to bring a variety.
If you're not going to be driving all the way to your destination yourself but are planning to share the burden with another passenger then you should also bring some books or magazines to read whilst the other person is driving. Some blankets and pillows will also come in handy if you want to catch up on your sleep when not driving. Tiredness when driving is thought to be responsible for around 20% of road accidents and there are numerous initiatives reminding us of the importance of taking regular breaks when driving. Pay attention to these and take as many breaks as necessary to protect yourself and other road users from harm.