No city in the world can compete the cuisine of New York. This is not only the haven of each connoisseurs but also for every man wants to be led in gastronomic adventures. The options in town for food are so abundant that anyone could wander without any instructions and just instinctively try all the different flavors that can be offered by the city, from the random guy with hot dogs in the park to stylish restaurants at which you'd have to have made a reservation months earlier if you wanted to enter. Some of the most tasty corners of the city , starting with those within budget to the really expensive, are:
Lupa (Lupa Osteria Romana) Excellent Italian food in the heart of Manhattan at the Village. Here you will find all sorts of people eating all day long. Its excellent prices for the food offered are one of the small treasures of Manhattan .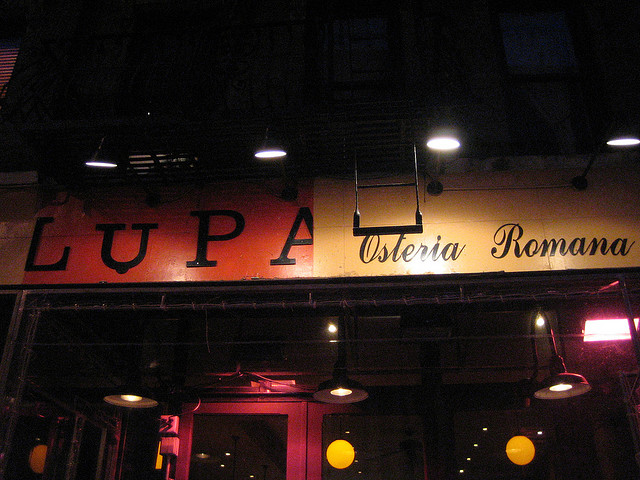 Peter Lugger (Peter Luger Steakhouse) One of the hottest steakhouses in town and party with the best fries in the solar system. As you will see the store is in not in Manhattan, but next to Brooklyn, and is a hot spot for New Yorkers, so you necessarily need reservation.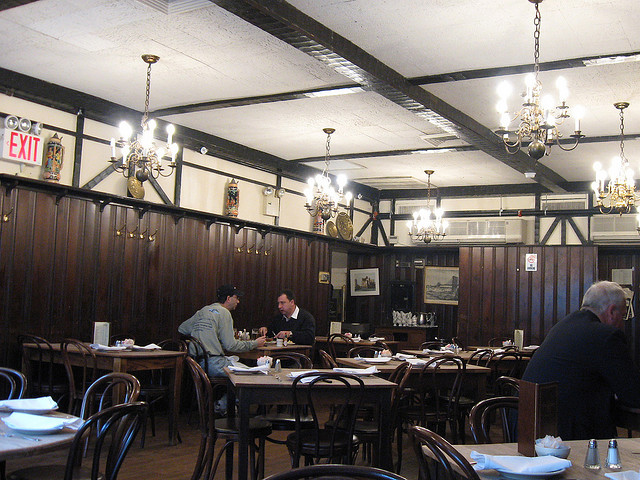 TAO (Tao Restaurant, New York) The absolute sovereign of Asian food in town, was up until 5 years the "must" restaurant in New York. Subsequently appeared more restaurants which overcame it but the TAO is a guarantee for great Asian food, surrounded by good service and stunning scenery in the shop, with tables on multiple levels, fountains, a lake, and of course the hallmark of the store The giant Buddha statue in the back. That entire if you are prepared to pay. A drawback is also the fact that incredible people gathered there. Sometimes you may need to book a table weeks earlier if you want to find one, and even if you do have one you might have to wait for hours until you sit, because the restaurant during peak hours at night is full. Del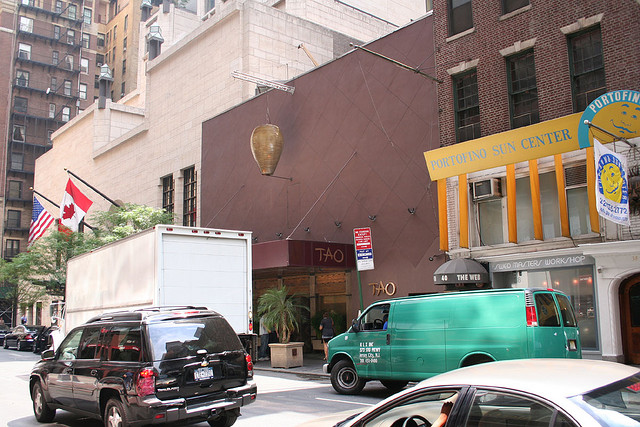 Frisco's (Welcome to Del Frisco's Double Eagle Steakhouse) Perhaps the best that exists in manhattan that offers american food & service. Amazing steakhouse, with amazing food, and the most famous servicing throughout New York. If you need to try only one thing outside your budget in New York, this should be the del frisco's. Just eat your steak here and it is almost guaranteed that you will not want to eat again steak anywhere else. Be certainly prepared to throw open your wallet and give a lot of money for a taste experience you will never forget. Reservations are, of course, necessary.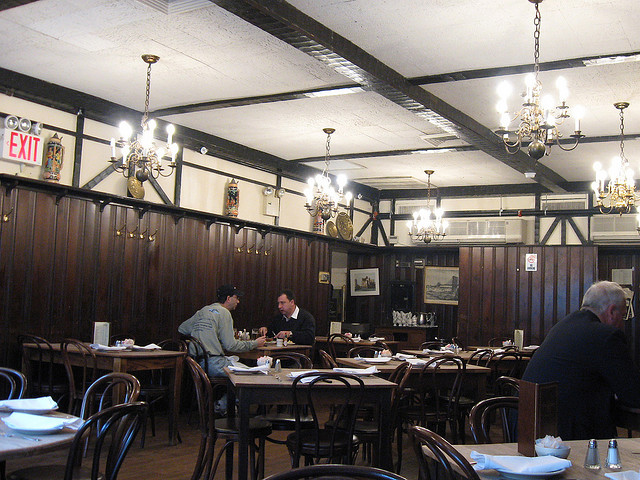 Le Bernandin (Le Bernardin. 155 West 51st Street. New York City. 212-554-1515) The ultimate seafood restaurant in town, and one of the best restaurants in the world, Le Bernandin tasting experience is a landmark even for those who can afford to enjoy it more than once. Developed by Maguy Le Coze, and with the amazing chef Eric Ripert (former chef of the unique Tour D 'Argent in Paris) to create masterpieces in the kitchen constantly, get ready for a dinner to remember all your life. If your pocket withstands the tariff of 300 dollars per person or even more, from the numerous expensive restaurants in New York, this is your choice. By Nikos K Photo: OS2k, yummiinthetummiblog, Shawn Morrison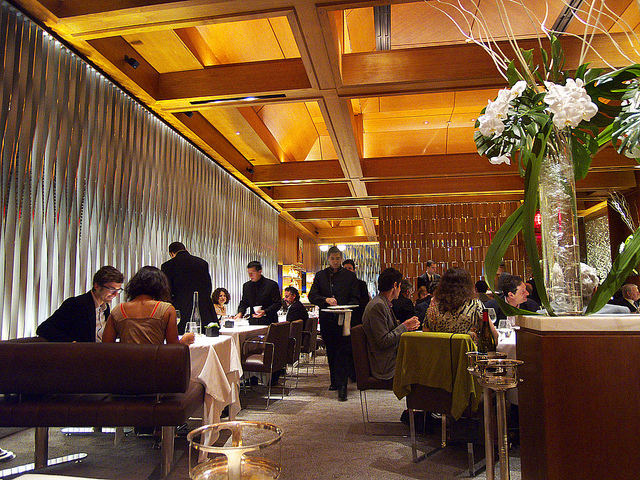 By Nikos K