It is hard to define as a Hotel a structure that has only one room. It is true and it is called Hotel Droog, so for us it is a hotel (a bit original). It is located in Amsterdam in the Netherlands, and the hotel in question is on the 7 B Staalstraat. Indeed it will be a big boom, since the opening is scheduled for Sunday, September the 16th .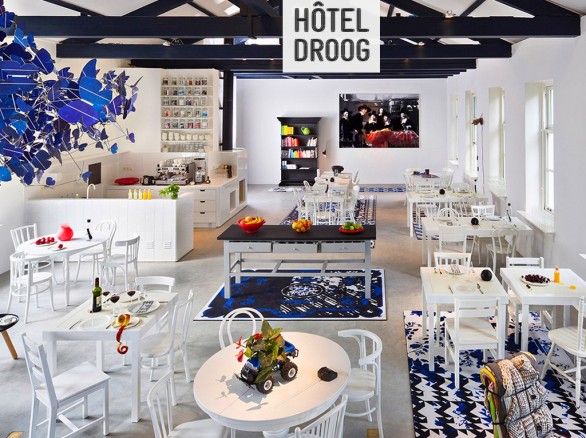 According to this travel blog, the Droog Hotel presents itself as a place to go for a drink, a walk in the garden, shopping or reading a book or you can spend a whole night. The property has 700 square meters in a building of 700 (with all this space, in fact, at least two rooms could escape fromus ..) and wants to be a kind of cultural center with accommodation. It has only one room which is completed with a bedroom, living area and a kitchen on the top floor, overlooking the rooftops of the city. We don't know the confirmed prices. However, the public restaurant which is located on the ground floor of the building is already open to the public.
Everything is located near one of the typical bridges over the canals, a short distance from Piazza Waterloo (Waterloo), home to the flea market and a convenient hub of public transport: metro, tram and bus.
By Ina K