How many times have you had a chance to sleep in freezing temperatures or room that soon will melt and will be built from the beginning next winter? We presents to you the most famous ice hotels that promise to make this year's Christmas special, frozen and will remain forever etched in your memory. Enjoy…
Sorrisniva Igloo, Norway
Sorrisniva Igloo Hotel is located approximately 20 kilometers north of the city Alta in Norway and will open its doors on January 6, 2014. A clean winter destination, Norway, is one of the best alternatives for white and snowy start to the new year. Simply decorated, also known as the castle of snow, guarantees that it can provide very hot days and nights guests. With specific layers of skin and sleeping bags that withstand temperatures up to 30 degrees below zero. If you want to get married with the other half away from everyone, you do act in the chapel of the hotel.
Ice Hotel, Sweden
If you love winter and want to spend the Christmas holiday by doing something different, enough to travel to Sweden and the city Jukkasjärvi. The Ice hotel is entirely made ​​of snow and the only hotel that is built before winter and spring melt. Open from December to April and some of the activities that you can indulge during your stay there is dog sledding, skiing and of course lessons on how to build statues of snow.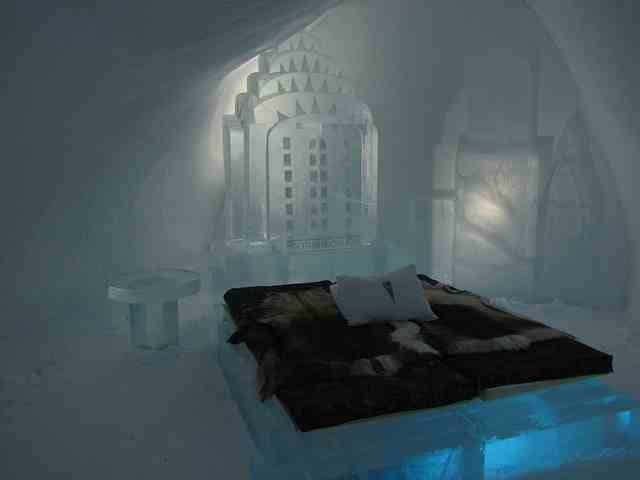 Igloo Village, Finland
In the remote village of Saariselka, Finland, Hotel Igloo Village offers its guests not only the unique opportunity to sleep in a room made ​​of ice and snow at an average room temperature of -3° to -6°, and the ability to enjoy the sky as they are in a room shaped igloo. The rooms are made with special materials that trap and retain heat. The hotel has 40 different igloo so that customers be able to enjoy moments of relaxation and privacy. All have a private sauna, a fully equipped kitchen and fireplace beside which they can relax and enjoy moments with typical Finnish air those who dare to change the time so close to the birthplace of Santa Claus.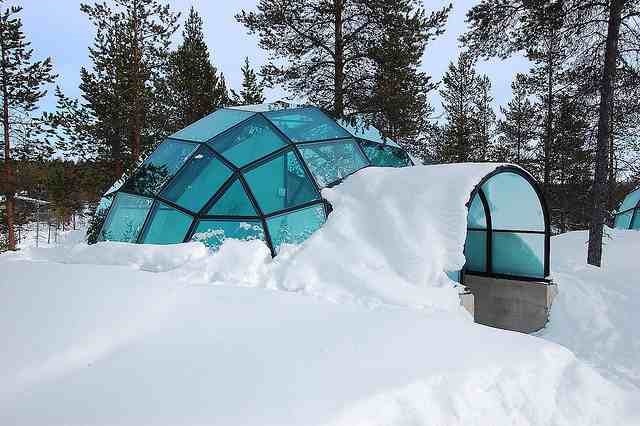 Village Des Neiges, Canada
Hotel Village Des Neiges in Montreal, Canada, is a typical village of snow. As strange as it seems it is the ideal destination for families. Provides for its guests activities purely for children, where the small tenants, will learn to build sculptures of snow and how to transform them into works of art. The restaurants of the snowy village, worth a stop, as they give visitors the opportunity to sample local specialties while enjoying the warmth of the ice!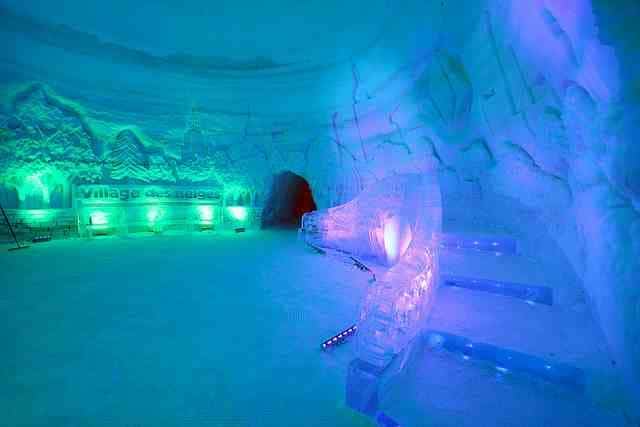 View more about hotels here: Top castle hotels around the world, Luxury hotels with the most spectacular water slides.
By Nicole P.
Ice Hotels photos: Matthew Clemente, youngrobv, Michael Mellinger, Sander Meertins.