If you've ever seen the Northern Lights, you'll know how awe-inspiring they are. A streak of green dances across the sky, shifting and changing shape and fizzing with pink and other colours against the backdrop of blackness, making for an experience that's both humbling and energising at once. But what if you've not seen them before?
Well, you're (hopefully) in for a treat. While you can book specific 'Northern Lights tours' or plan your holiday to coincide with the most likely time for the haze of green to wisp above your head, whether or not you actually get to see it actually involves a great deal of luck. So, here are some tips for what to do in order to see the Northern Lights, and what to do while you're seeing them to make it even more dramatic.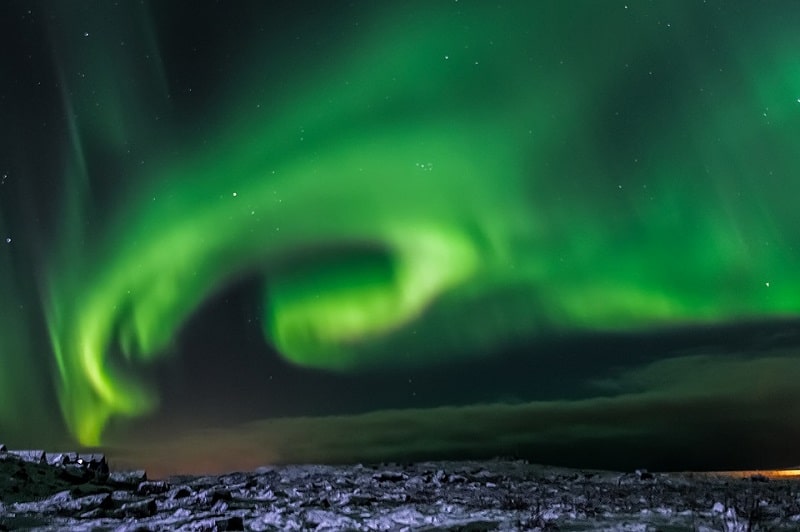 Time your holiday and pick your destination carefully
While you could go as far as Canada and Alaska and elsewhere in the Arctic Circle, it's more convenient to fly to Iceland to see the Northern Lights. So, give some thought to whereabouts you want to go, sticking close to home if you'd prefer to spend less time in the air. Then, think about the time of year that's best for you. You're most likely to see the Northern Lights in October and November, and February and March, but don't worry if you've already booked your holiday in September or April as there's still a good chance of seeing them.
Watch the sky
Once you've arrived on holiday, set about watching the night sky as much as possible. You might need to do this for nights on end in order to see the Northern Lights, so make it a fun game…sip from a flask of cocoa one night, do a spot of stargazing another, sit by a crackling campfire on another night, or simply stay up and share drinks with friends. Prime viewing time is usually between 9pm and 2am, but you can also see them at other hours of the day so long as the sky is nice and dark…good news for those leaving bars and nightclubs in the small hours!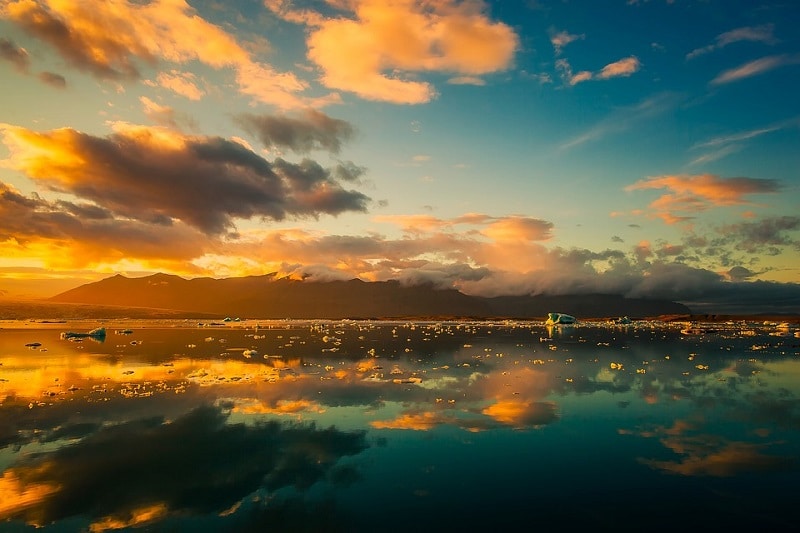 Use an Aurora Forecast App
If you'd prefer not to spend your holiday looking up at the night sky, consider downloading an Aurora forecast app (the scientific name for the Northern Lights is the 'Aurora Borealis'). The app will forecast aurora activity level, which is the key driver behind the Northern Lights appearing: you need a clear, dark night to see the dazzling curl and flicker of green produced by solar flares on the sun or solar wind. Just take the app with a pinch of salt – it's not always completely accurate, and you might still see the Northern Lights even if the app predicts you won't.
Keep an eye on the weather – but be prepared for change
It's also worth checking the weather forecast every day, but it's perhaps more important to just get out and about and soak in everything Iceland has to offer. Waking up to snow doesn't mean it won't be clear in the evening, and a clear sky in the morning doesn't mean you won't see sleet or hail in the evening. The weather changes incredibly quickly in the Arctic circle and you need clear conditions to see the Northern Lights.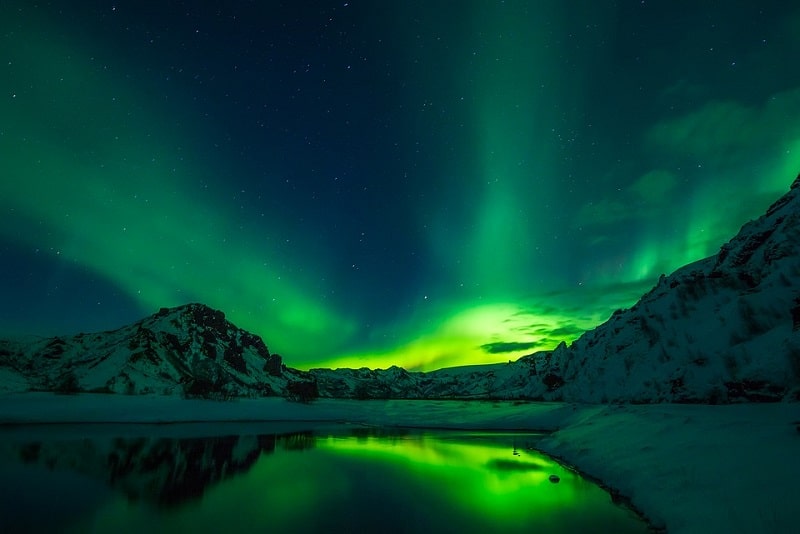 Get out in the countryside
While you might be spending some time in Iceland's major towns and cities, you might not have much luck seeing the Northern Lights there. That's due to the amount of the light pollution in urban areas, requiring the Northern Lights to be particularly strong for you to see them appear over the sky in built-up areas. So spend your days in Reykjavik and anywhere else you want to see, but if you're serious about seeing the Northern Lights, make sure you're nestled somewhere in the countryside come nightfall.
Be committed
If this is a once-in-a-lifetime kind of thing for you (and trust us, it really is majestic – humbling, mystical, exciting and peaceful all at once), make the extra effort. This might mean setting an alarm to get up in the middle of the night and quickly throwing on warm clothes to watch the snake of green coil, dance and wisp its way across the sky, but it really is worth leaving your cosy bed for! Note that some hotels offer an Aurora wake-up call service where their overnight staff alert you to sightings so you won't necessarily miss them if you turn in for the night.
Turn your camera flash off
If you want to snap a photograph, be sure to turn your camera flash off, else you won't capture them! You might even find that you can't quite do the Northern Lights justice when you're trying to capture them on your camera, so unless you have some very high-tech equipment, consider ditching the phones and cameras altogether in favour of soaking up every last drop instead. But if you're set on photographing it read up on these tips.
Listen carefully
Very few people know that the Northern Lights actually sometimes make a sound. This is due to the same particle activity happening around the sun as the kind that makes the visual effect, but is very difficult to hear. At approximately 70m above ground, you'll hear unusual 'clapping', crackles and muffled spluttering noises coming from the Northern Lights – almost as if sounding its own applause.
But, it's very difficult to hear this at ground level and requires sensitive hearing and minimum background noise, and it's important to note that the sound doesn't happen every time the Northern Lights appear. The sound is also thought to be very brief and faint, but, it does confirm the folklore associated with the Northern Lights.
Don't just go for the Northern Lights – go for Iceland
Finally, there's no guarantee you'll see the Northern Lights, so don't make it the central part of your holiday at the expense of everything else. It's important you make the most of the destination while you're there, and luckily, there's so much about Iceland that's worth visiting for – Northern Lights or not!
Go whale watching, relax in the blue lagoon, hike to beautiful waterfalls and walk along black volcanic beaches. Spend some time exploring the shops, museums and restaurants of Reykjavik, explore volcanic cave lakes, and even take a tour inside glaciers with a knowledgeable tour guide. While the Northern Lights are undoubtedly beautiful, there's so much else to enjoy as well.