Harpa is a concert hall and conference center, the newest of the public buildings constructed in Reykjavik, the capital of Iceland. The building was inaugurated with a concert in May 2011. It is an example of investment in culture, a way out of the grave economic crisis that hit the North Island.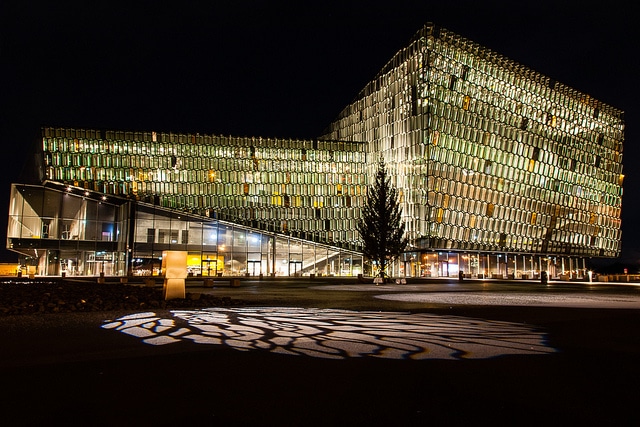 Harpa is designed by a Danish company of design, in collaboration with the Danish-Icelandic artist Olafur Eliasson, a proof, if any were needed, of the strong ties that still exist between Iceland and Denmark.
The structure consists of a steel frame covered with geometric panels of glass of different colors, and was built where it was to rise to the World Trade Center in Reykjavik, a project abandoned in 2008 as a direct result of the financial crisis that hit the country.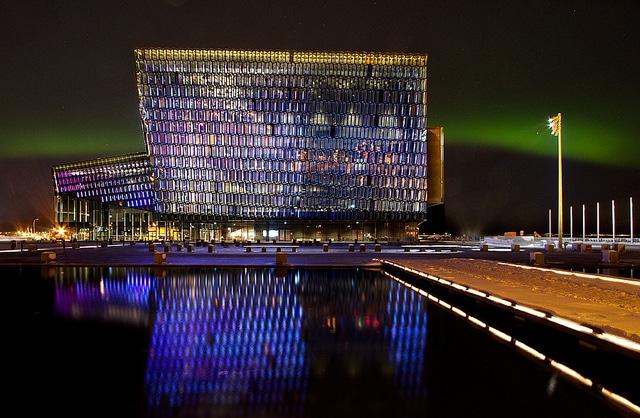 Today philharmonic hall Harpa is Icelandic, but you can also visit without having to attend a concert; it is free of charge and it is open every day from 10:00 to 24:00. Within there are 3 restaurants for all budgets, from the luxury ones to a more informal where you can take sandwiches and coffee.
And if you feel like it, for about 10 EUR0, you can participate in guided tours, which last about 45 minutes and are scheduled in public holidays.
By Elsi H
Photos: Kristján Kristinsson , Shutterscript , Snorri Gunnarsson