Sleeping in Paris for less than 100 € for a double room is achievable. Not in a hovel, but in a hotel in all respect, including charm and designer style.
FAUBOURG 216-224
Just like Faubourg 216-224, in Faubourg Saint-Denis in the 10th arrondissement the hotel offers rooms from € 87 per night during the weekend and a little less in the week. The metro and Gare du Nord are near as is the Indian district. There is free WiFi and the rooms a bit small.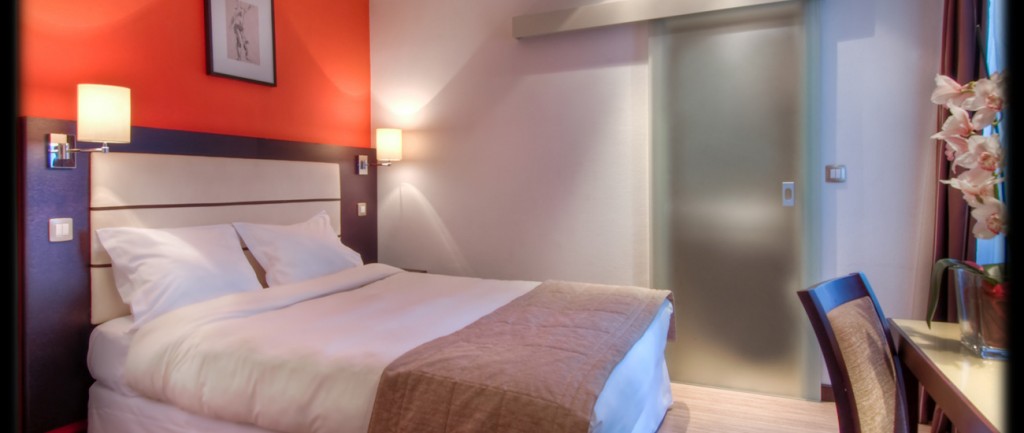 HOTEL MAMA SHELTER
There is the inspiration of Philip Starck behind the boutique hotel Mama Shelter, among the 100 best hotels in Europe, worshiped by the New York Times, housed in a former garage located in the twentieth arrondissement, in the east of the city with: 172 rooms with a living variable between 17 and 35 square meters, spread over seven floors, equipped with kitchenette and 24-inch iMac with aesthetic attributes dominated by gray and black. Each morning, on each floor there are large mirrors placed in front of the elevators are updated with "les bons plans" (free exhibitions, galleries and unusual places). The bar is the appointment of bobos (bourgeois-bohème) in the city. The price for rooms starts from 89 EUR.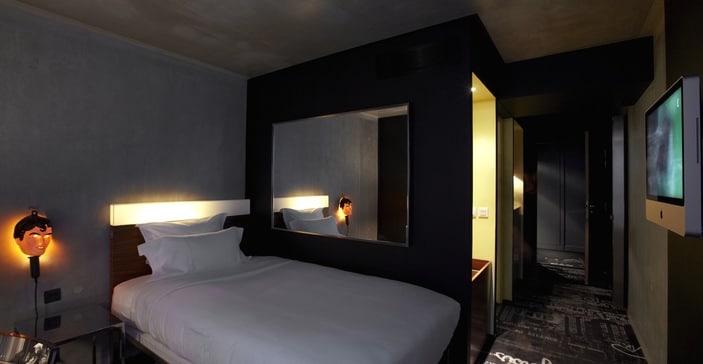 HOTEL CRIMEE
The area, near the Parc de La Villette is not the most glamorous of the city, but the subway is within walking distance. Crimée hotel renovated in 2011 all its rooms by adding air-conditioned and free Wi-Fi. The prices start from 90 euro.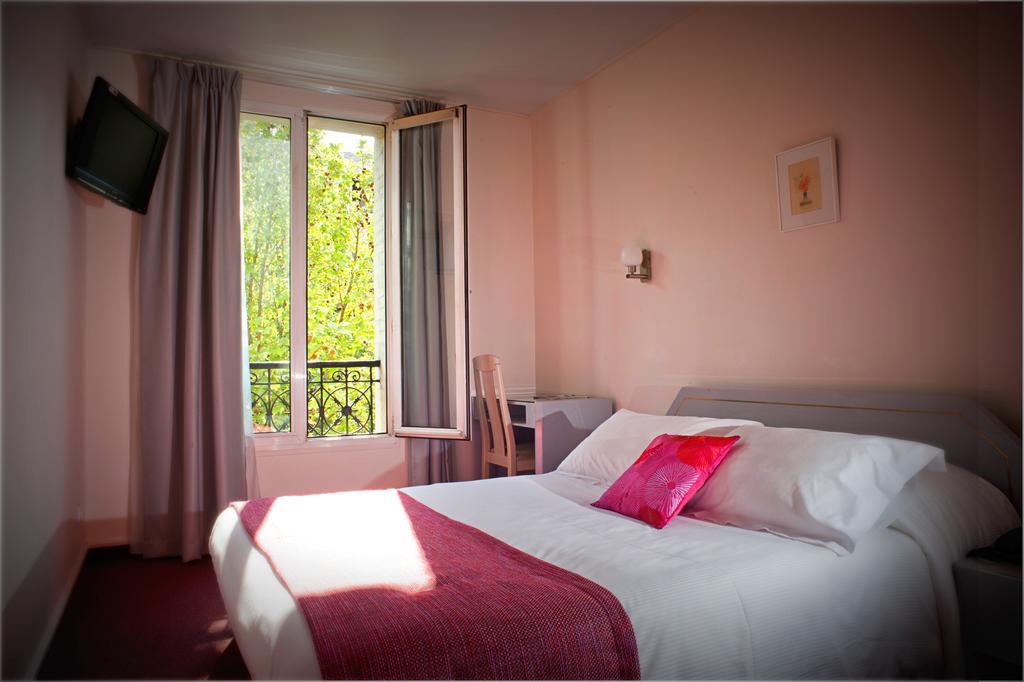 HOTEL DU GLOBE
One of the most chic of Paris, Saint Germain des Prés is in the heart of the 6th arrondissement, the Hotel du Globe. It has stone walls, tasteful fabrics and rooms that started from 86 € with aWi-Fi included.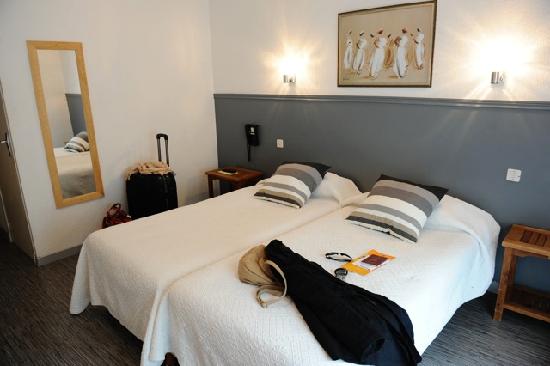 HOTEL ECOLE CENTRALE
A short walk from the Beaubourg and the trendissimo Haut Marais a nice discovery can be the Hôtel Ecole Centrale with rooms prices that are a bit less than 100 € for the weekend, booking in advance. The décor is a little crazy and the Wi-Fi is free.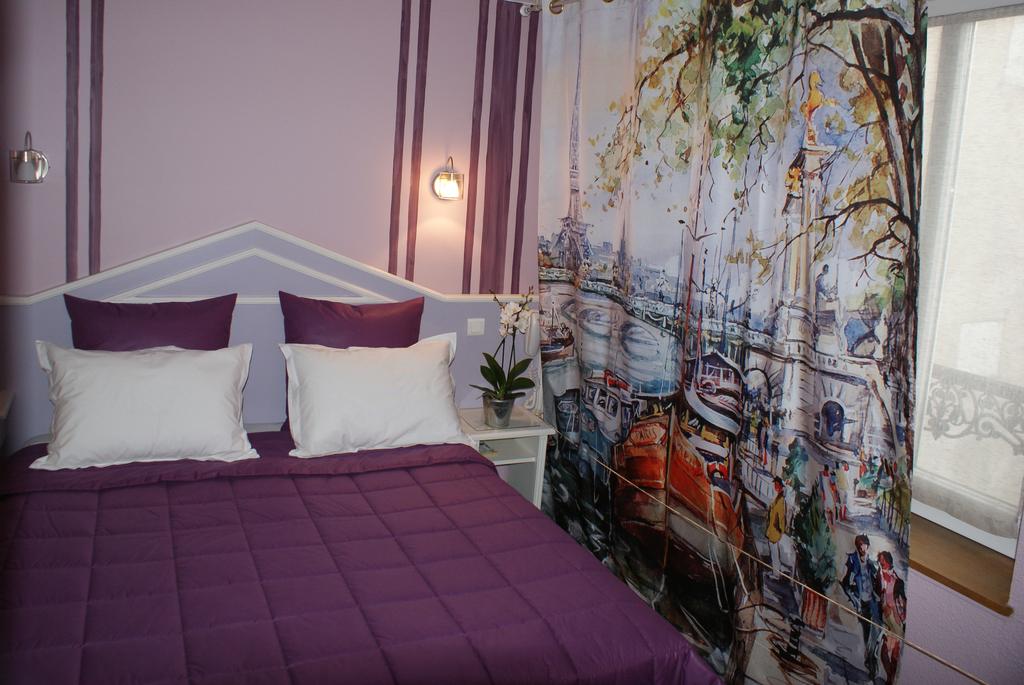 HOTEL Residence du Pre
Between Montmartre, the Opéra and the Grands Boulevard is the Hôtel Résidence du Pré in a nice way between buildings Napoleon III, offers rates from EUR 100. You can be able to pay only 60 euro on certain dates by booking on line. The Wi-Fi is included.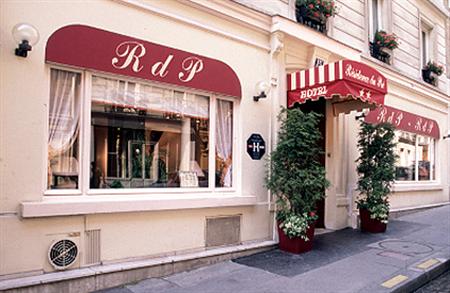 By Nikos K