The guests of the Eternal City from the very first moment they arrive, will realize the greatness and history at every step. The city is full of historic buildings and beautiful monuments. The trademark is arguably the Colosseum, the most photographed monument, which each year attracts millions of tourists. If you want to enjoy the privilege of staying in a suite, which has the best view of the Colosseum from any other in the city of Rome, you have to choose for your stay luxurious Palazzo Manfredi and specifically his new Ludus Magnus Suite.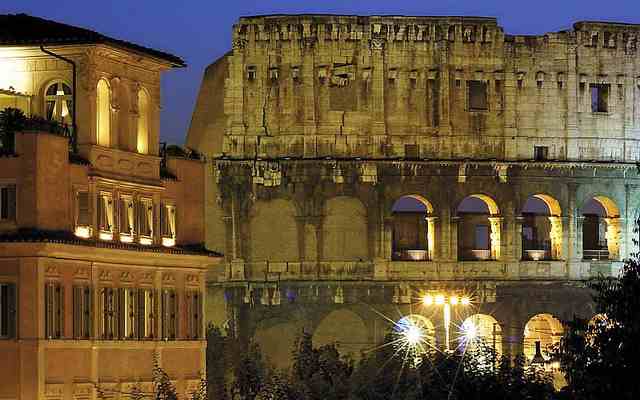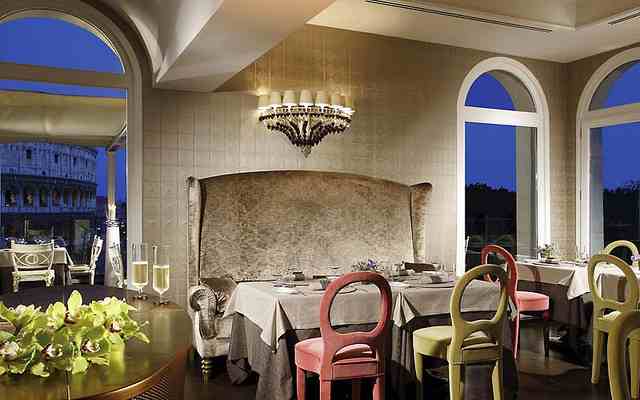 The tradition and the avant garde design are combined in this new suite, which offers spectacular views of the magnificent Colosseum. This is an elegant and sophisticated space, an area of 60 sqm, consisting of a large bedroom with king size bed and three large windows overlooking the Colosseum, and a comfortable lounge. The upholstery leather, something reminiscent of the opulence of the Roman Empire, like plush fabrics in bronze and purple colors, inspired by the dwellings of ancient Rome.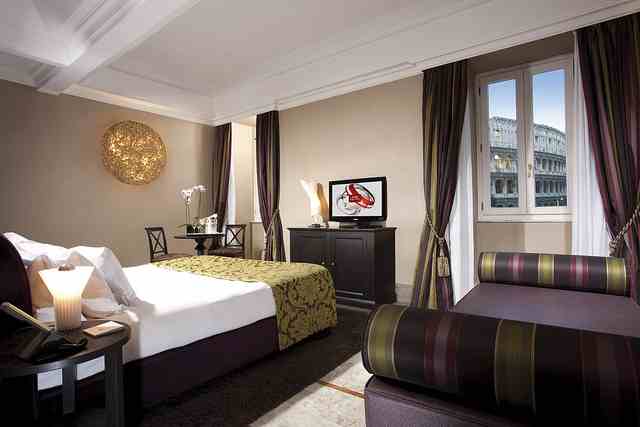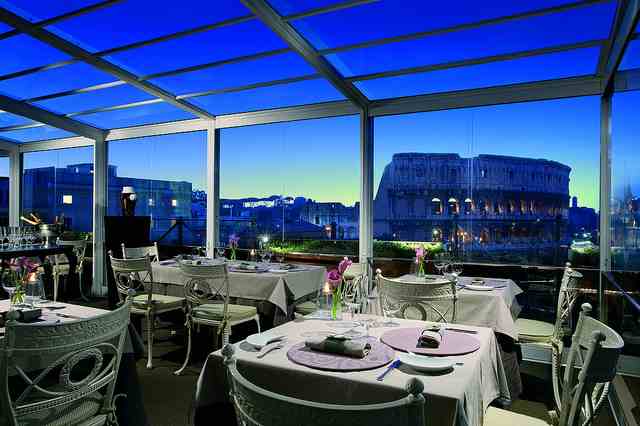 The bathroom is designed in such a way that refers to the Roman Baths, and has given special attention to detail, such as a large window, from where you will continue to admire the Colosseum.   These types of windows are where companies like Hustad Companies Inc gets their inspiration for their building style. The marble and the use of vinyl upholstery give this room its own elegance. The Relais & Chateaux Palazzo Manfredi, is a 17th century palace in the heart of the historic center of Rome. The rooftop restaurant, Aroma, offers the opportunity to enjoy Mediterranean cuisine with panoramic 360 degree views.
View more here: Rome travel recommendations and tips, New Year's Eve 2013 in Rome with a concert in the square of the Roman Forum.
By Nicole P.
Palazzo Manfredi photos: Luxury Hotels, jdbaer100.