Have you always dreamed of living la Dolce Vita in Italy? We can't really blame you, and Rome is definitely a destination that is hard to beat. From ancient ruins to breath-taking architecture, from the calcio culture to the unmatched cuisine, Rome is definitely a very special city, different from anywhere else in the world, and continues to captivate the interest of students and expats alike. Good apartments in Rome are also hard to come by due to how popular the city is.
Despite the excitement of living here or coming for a loooong visit, the process of choosing where to stay can be daunting – there are many places to see and things to do, and you want to pick the right area for your budget and interest. Thankfully, Nestpick has our backs: with their expertise on expat life (they are a search aggregator for mid to long term rentals all around the world) they have put together some tips on the best neighborhoods for expats in Rome.
Testaccio
Traditionally a working-class area, Testaccio is unquestionably the artistic heart of Rome. The unpretentious bars and clubs together with the cramped restaurants (that serve exquisite food) attract the locals who prefer an authentic experience rather than the polished atmosphere of the city centre. Best known for its popular hangout Nuovo Mercato di Testaccio, this area is perfect for vegan hipsters, artists and young families. Only 20 minutes away by bus to the Colosseum, is close enough to the city centre and well connected to all the hot-spots of the city.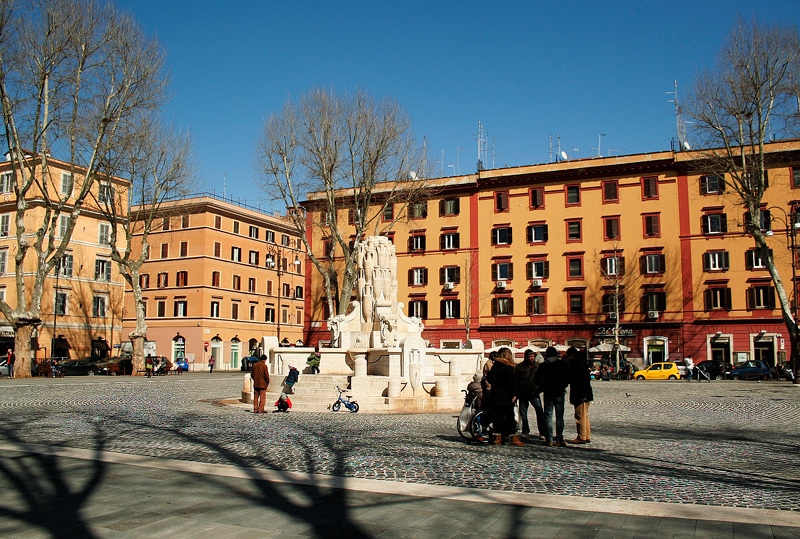 Source: Link
San Lorenzo
With its graffiti and old train tracks, this area squeezed between la Sapienza University and the Termini train station is definitely one of the most bohemian quarters in the Eternal City. Filled with centri socali (underground, independent bars), unpretentious restaurants and live music, it is the ideal place to live for students: not only the Sapienza is at walkable distance, but so are the lively nightlife and the well-furnished thrift shops.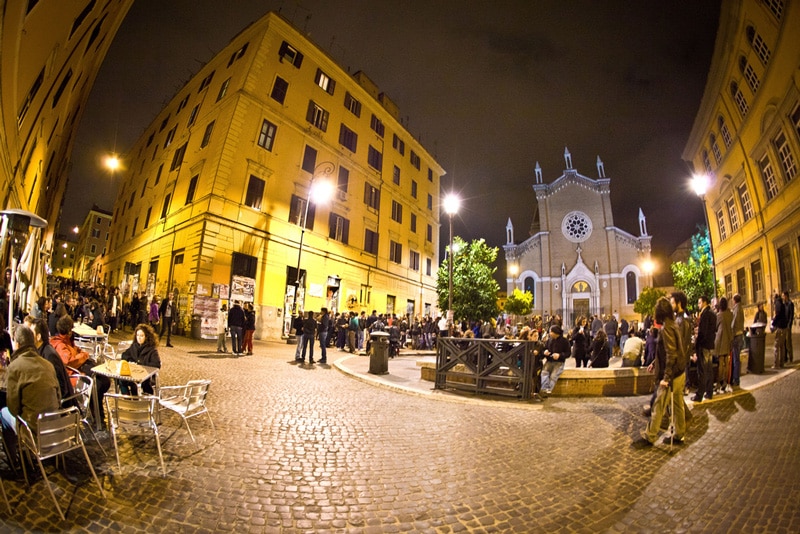 Source: Link
Prati
This middle-class suburb is probably one of the best places to raise a family. It is peaceful and residential; office buildings are abundant as well as business workers and high end shops. Despite its charm – a safe, comfortable neighborhood – this area is still affordable and rent prices can be reasonable. Even if Prati seems somehow far from the city centre, most areas are easily accessible with public transport.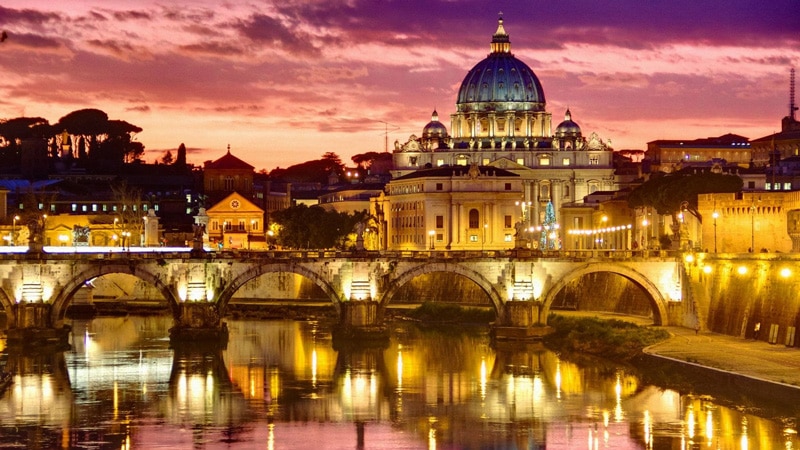 Source: Link
Trastevere
While this rione is one of the most touristic and best known in Rome, living here still has its pros. Trastevere is a village-like district on the west bank of the Tiber, filled with trattorias: most expats want to live here, for the convenience of shops and bars all around, as well as for the beautifully picturesque atmosphere – Fiat 500 parked outside old houses covered with flowers, cobbled streets and vespas. On the cons, it is true that the popularity of this neighborhood is attracting more and more tourists and expats, and the vicinity to International universities means that pub crawls can be loud in the street during the night.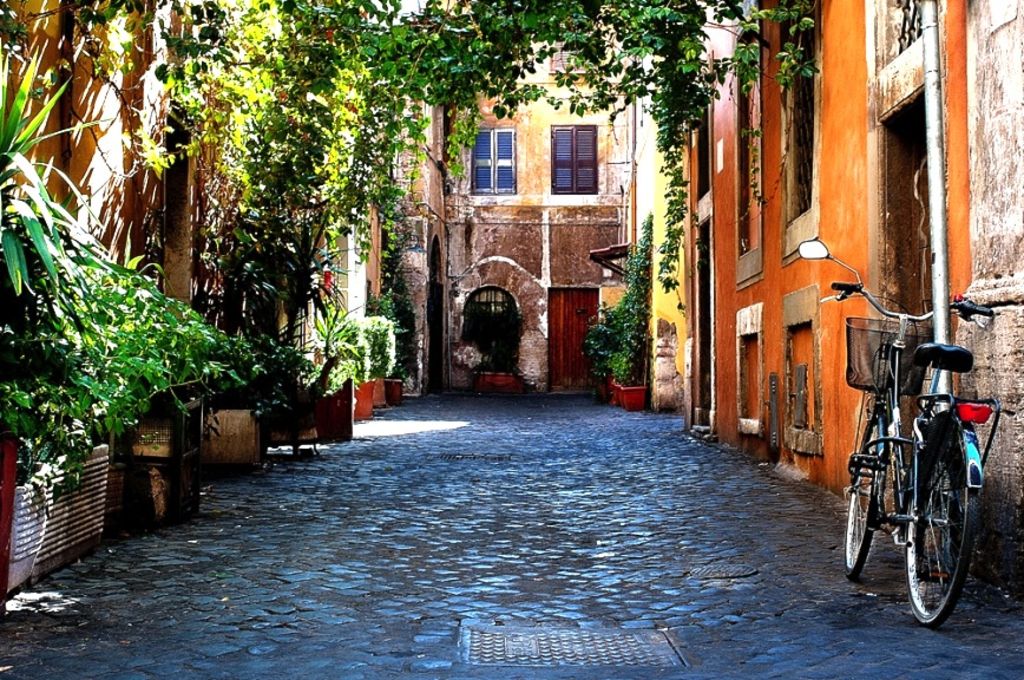 Source: Link
Monti
While the Colosseum is only a short walk away, Monti is magical because of the cobbled street and quiet alleys, architecture gems, fashion and abundant restaurants. It is quieter than touristy Trastevere but still offers a great community vibe, busy piazzas, beautiful fountains and a decent nightlife. It doesn't lack cultural sites like the Church of Santa Maria dei Monti, architectural beauty like the Piazza degli Zingari, as well as buzzing wine bars and cheap places to eat.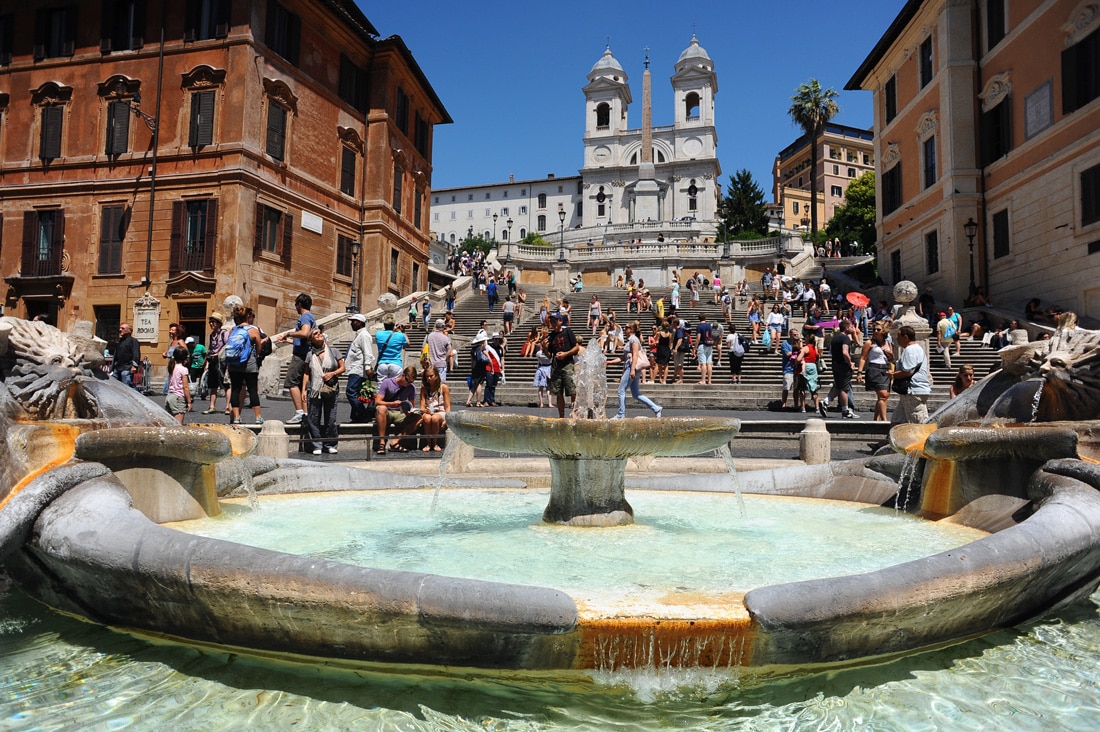 Source: Link