New York is a place that you can find anything you wish! A meal in New York is always a unique experience, as the magical town knows how to impress visitors, offering them the best. Choose one of these restaurants in the largest capital in the world and enjoy an exquisite dining experience! Enjoy…
Upper East Side, Café Sabarsky
Tall windows with translucent shades, wood paneling and fixtures by Josef Hoffmann compose authentic Viennese coffee chef Kurt Gutenbrunner. Try the grilled meat with sauerkraut or trout with Palatschinken, a kind of pancake. For dessert, try a cup of Viennese coffee with klimttorte, chocolate cake with hazelnut.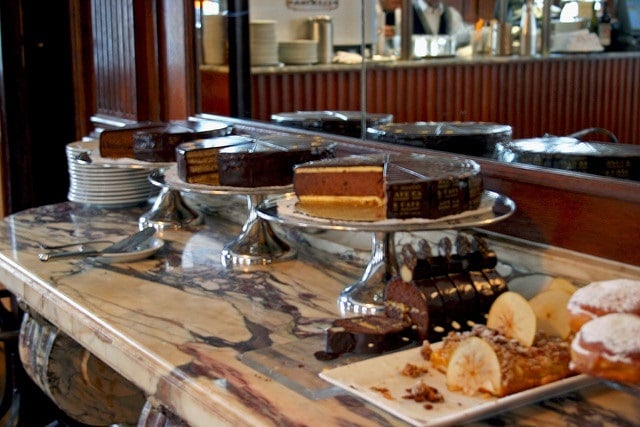 Le Bernardin
The interior of this stylish shop combining aluminum with wood, a vast seascape artist Ran Ortner and a stylish lounge for cocktails accompanied by small dishes with seafood. The four course dinner by chef Eric Ripert starts Royal Osetra Caviar and continues with grilled lobster.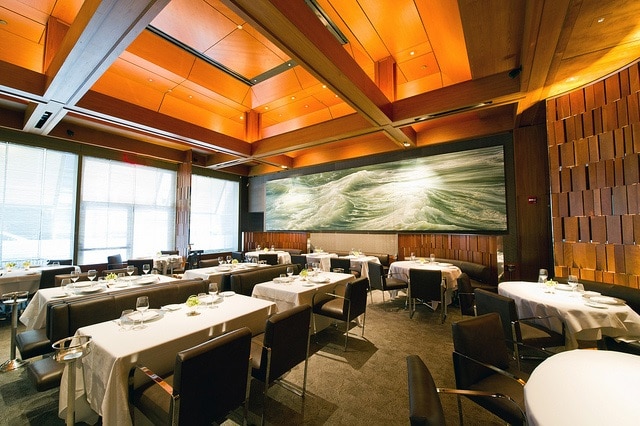 Asiate
The restaurant Asiate hosted the 35th floor of the Time Warner Center at Mandarin Oriental Hotel offers breathtaking views of Central Park from the windows starting from the floor and end up on the roof. Chef Angie Berry serves risotto with carrot and noodles and snails caviar and sea urchin cream.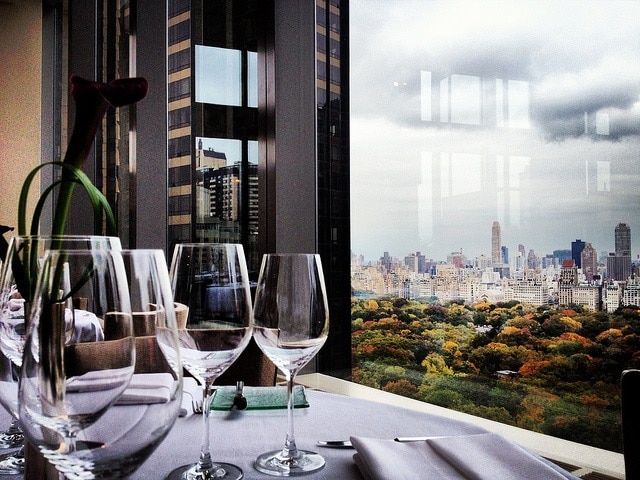 DB Bistro Moderne
Part of his empire famous chef Daniel Boulud, the front room of the restaurant is decorated with red walls and bright floral images, while the back room features green tinted glass and mirrors, wood and steel. Inspired by France and America chef's Jason Pringle include pot au feu with beef broth and oxtail and Maine lobster with fried artichokes, grapefruit and mascarpone.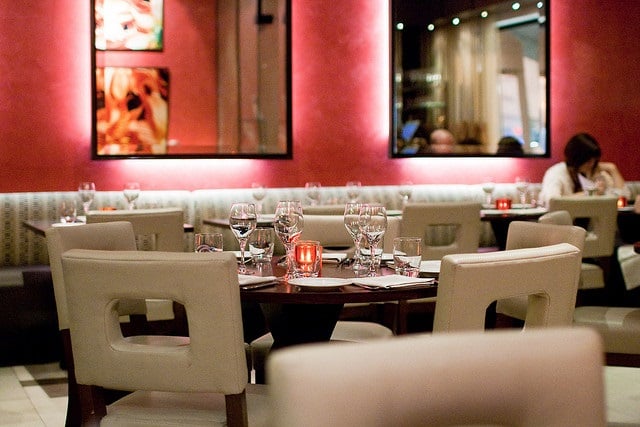 View more about New York here: Top Three Sites That Must Be Visited On a Trip to New York, Ten Things to Do in New York.
By Nicole P.
Restaurants in New York photos: Emily, Kathy YL Chan, Daniel Krieger, Tina Wong.