The Cathedral of St. Paul is one of the most important monuments of the English metropolis as well as one of the most popular attractions for tourists. For those who want to look for flights on Skyscanner London, airline tickets to the capital of England are now available at very attractive prices. St. Paul always hosts the most important events in the city. These include the funerals of Lord Nelson, the one hundredth birthday of the Queen's Mother and Princess Diana's marriage with Prince Charles.
St Paul in itself is the fourth largest cathedral in London to honour St. Paul, but is distinguished by all as the only cathedral in Baroque England, the only one with a dome and the only one that has been designed by a single architect, Sir Christopher Wren, as it was completed before his death.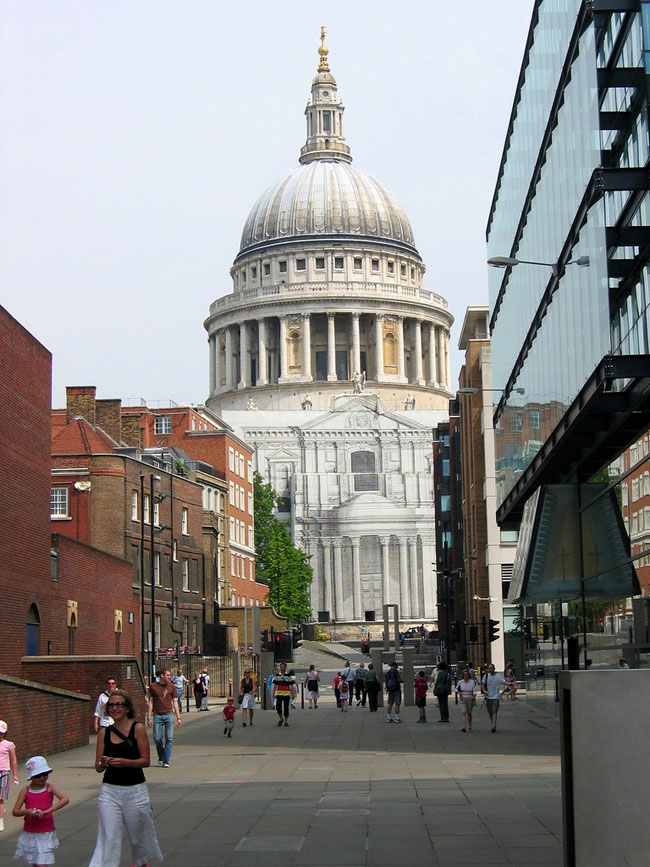 The interior of the cathedral looks beautiful and full of things to see. The All Saints Chapel and St. Dunstan's Chapel preserve many such memorials. Behind the altar is the American Memorial Chapel, a monument dedicated to American soldiers who died in England during the Second World War built in an area just bombed during World War II.
The Painter's Corner houses are the remains of famous artists, including: Constable, Turner and Reynolds. The dome is the most spectacular element of the cathedral, and is one of the largest in the world. It is well 111.3 meters high, weighs about 65 thousand tons and is second only to St. Peter. Recommended is a visit to the Hall of Whispers, whose name derives from a singular sound, such as saying a word close to the wall, you can hear it from anywhere near the tunnel.
The crypt is another place to visit, as well as the models of the cathedral and the previous ones, contained in the tomb of Admiral Nelson and the mausoleum of the Duke of Wellington. The crypt also houses a bar, a restaurant and a bookshop.
To get to St Pauli you have to take the Central Line and exit the Metro at the St Paul station. From there walk for 2 minutes. The Cathedral is open to visitors Monday through Saturday from 8:30 to 16:00. Tickets are sold from 15:30 to 16:00 at reduced prices but offer only the ground floor and the crypt to visit. To enter, adults pay £ 9.50, children 7 to 16 years £ 3.50 and toddlers are admitted free. The family ticket costs around £ 22.50 and is valid for 2 adults and two children. The tour lasts about two hours and visitors are held from 11 to 14: the fee costs £ 3 for adults and £ 1 for children under 16 years.
If and when you travel to London make sure you dont miss this one 🙂
By Elsi H
Travel photo: karinenrene