Discover the most legendary cafés of Europe. Among the famous patrons, politicians, actors, directors, writers and artists that changed the world by having interesting conversations while drinking their coffee in their favorite cafe.
Cafe Kunsthistorisches Museum, Vienna
This is the coffee of the Museum of Fine Arts Square Messeplatz. It is a place of extraordinary beauty with impressive floors and white, vintage marble tables.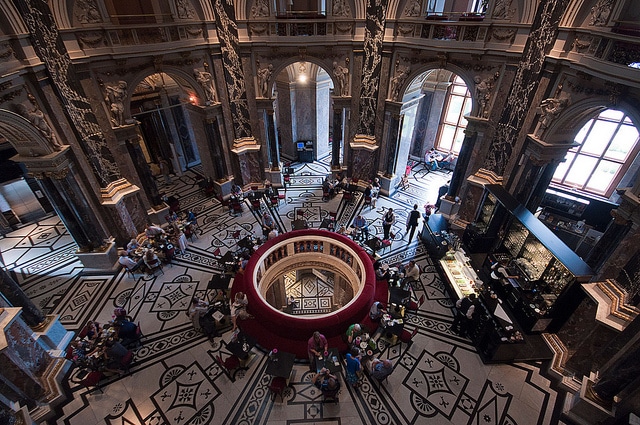 Cafe de la Paix, Paris
Even a hot café hot spot of the French capital. Located across from the Opera of Paris, except tourists even today many locals queuing for a coffee in glass domes.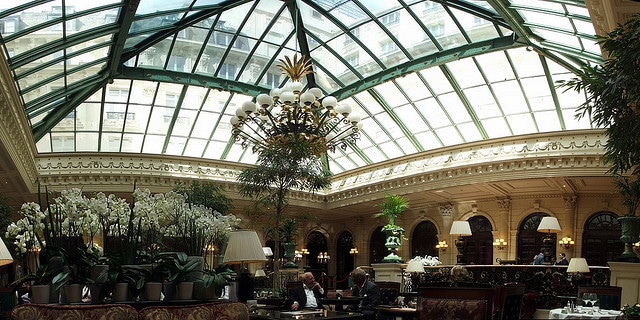 Café Tomaselli, Salzburg
Viennese style café, operating since 1705 and has been the favorite hangout of Mozart. In the album, next to your coffee will always exist a porcelain jug filled with fluffy cream and butter milk, flavored with vanilla and cinnamon. Just steps away from the Cathedral.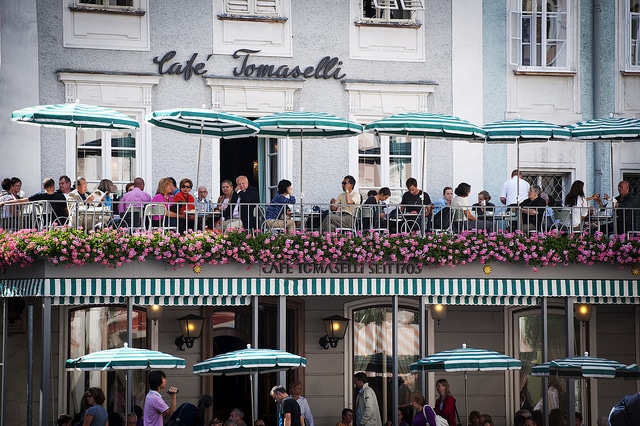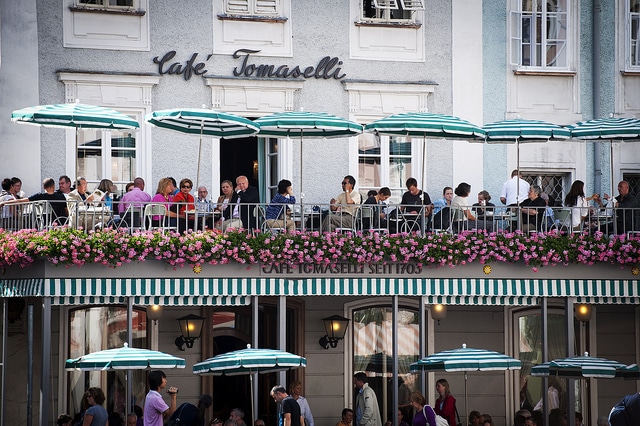 Caffè Florian, Venice
One of the oldest and world famous cafes of Europe and the oldest in Italy, located in St. Mark's Square, opposite the Basilica of St. Mark. It was the favorite coffeehouse intellectuals of the 19th century by Casanova as Lord Byron, by Goethe as Marcel Proust, from James Joyce to Gertrude Stein. Here brings together leading European personalities, who were fascinated by the magic of the Venetian coffee and expressed their excitement in paintings and novels.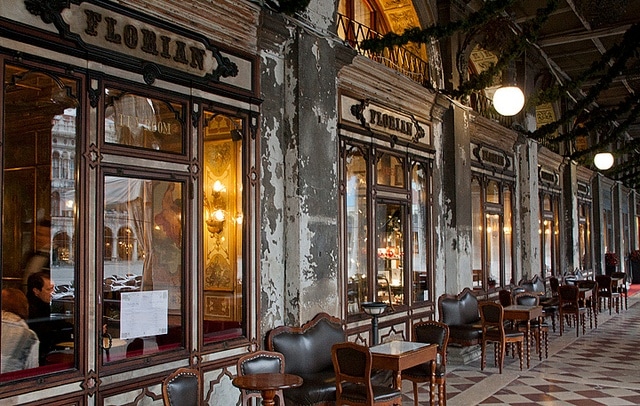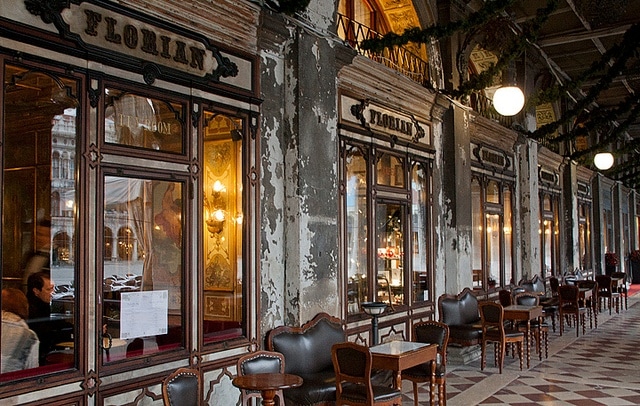 View more here: Beautiful cafés around the world, Meet London's Cycle Cafés | Hot spots.
By Nicole P.
European cafes photos: Edwin Hong, mhodges, kerolic, Sebastian Niedlich.