It is not only Bellinzona there, Switzerland can boast crenelated castles and historic fortresses as well. Today we will speak about Château d'Aigle, a small town located about 20 km south of Montreux and the eastern shore of Lake Geneva. We will stop here in the middle of a beautiful expanse of lush vineyards where stands a beautiful castle, waiting to be discovered.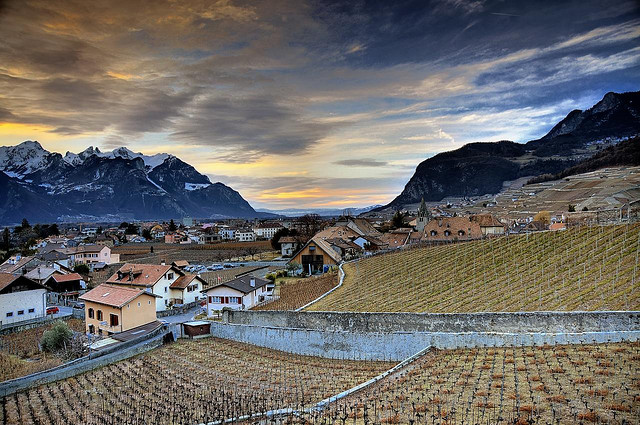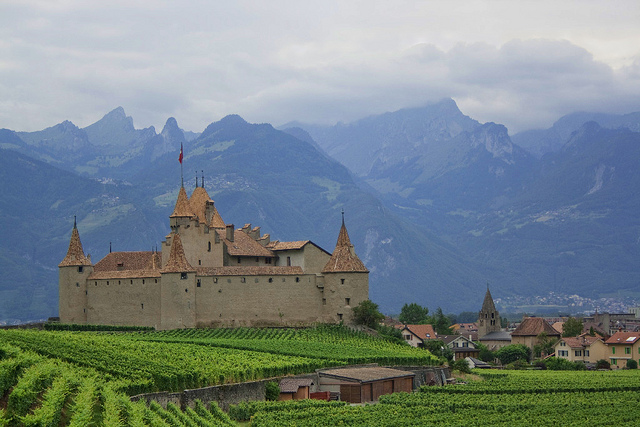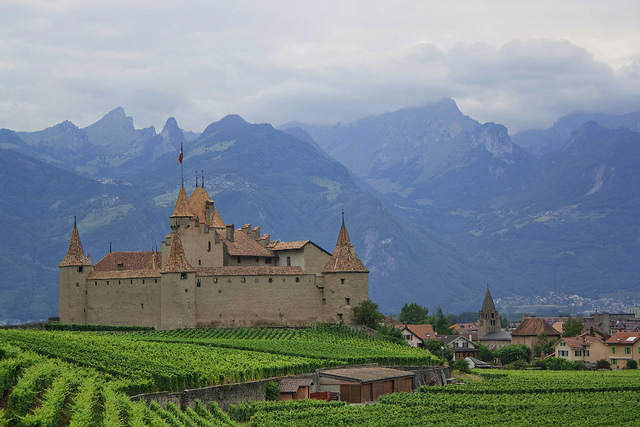 Originally from the twelfth century, the castle was the residence of the Knights d'Aigle and governors of Bern. Its history is full of war events, sieges and conquests. Till 1804, when the town bought the property its intention was to court, prison and shelter for the poor. Prisoners and visitors have left their mark etching graffiti on the walls of the large rooms, decorating them in their own way. About a century later the value of the castle was finally recognized, leading to its classification as an historical monument. Since 1975, the fort houses and the museum of the vine and wine, were a must visit to the castle with the exhibition of paintings from the Fondation Frédéric Rouge and the terrace of the restaurant La Pinte du Paradis, overlooking the mountains and vineyards.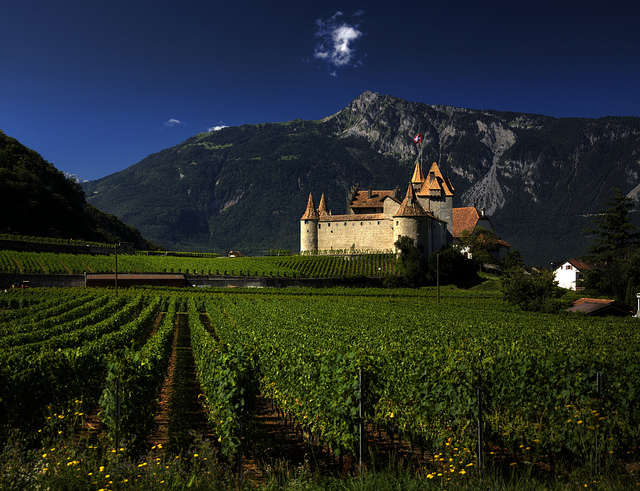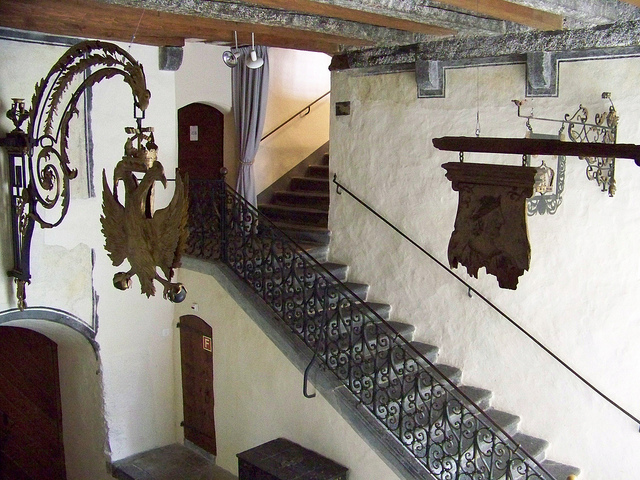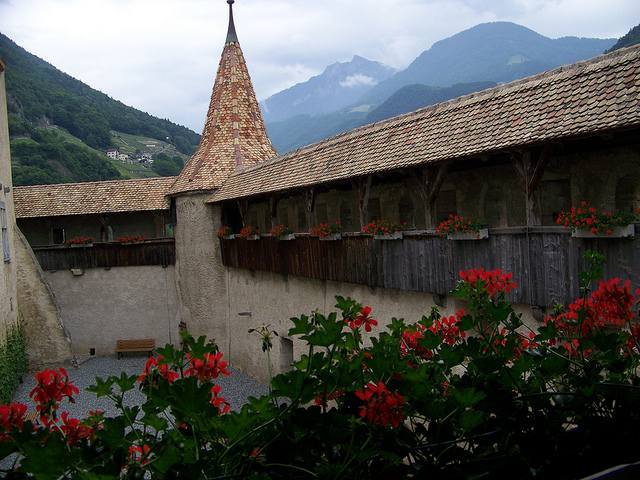 The castle is open from 11:00 to 18:00, from Tuesday to Sunday. But in 2013, will also be open in some detailed Mondays: May 1, 19 April and 15 September. If you want – if you are moving in a group – you can choose some packages that include a visit to the castle, the tasting of typical products and wines and the exploration of the museum. Here you can download the flyer with all the details on the Castle of Aigle.
By Nikos K
Photo 1: Ayush Bhandari , Photo 2: Loclic, Photo 3: mike_tec , Photo 4: topcastles.com,Photo 5+6: gfedorczak,