In the wonderful setting of the Austrian Alps is the town of Salzburg, a jewel of art and architecture built on the banks of the River Salzach.
The old Salzburg town is the triumph of rococo palaces which due to their ornate monuments being abstract and bizarre enough, has been classified as a heritage site by UNESCO. One of the most distinctive features are the Durchhäuser, old houses with communicating courtyards.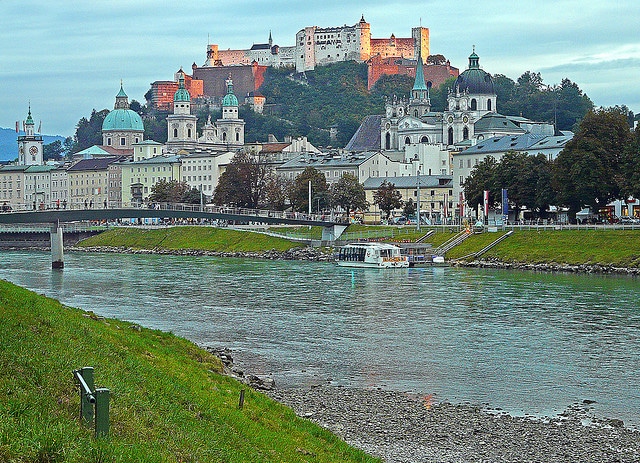 It was the powerful prince-bishops of Salzburg that made the city so enchanting, building so many spectacular churches, monuments and palaces.
The prince Wolf Dietrich von Raitenau, a descendant of the Medici family, nearly demolished an entire neighborhood to build two Italian centers which are now called Mozart and Residenzplatz joined together to form an 'L'. The bishop also ordered the construction of the Cathedral of St. Rupert and the magnificent and imposing bishop's palace the Residenz. However his most beautiful work was the Mirabell Palace built for his mistress Salome Alt and their sixteen children.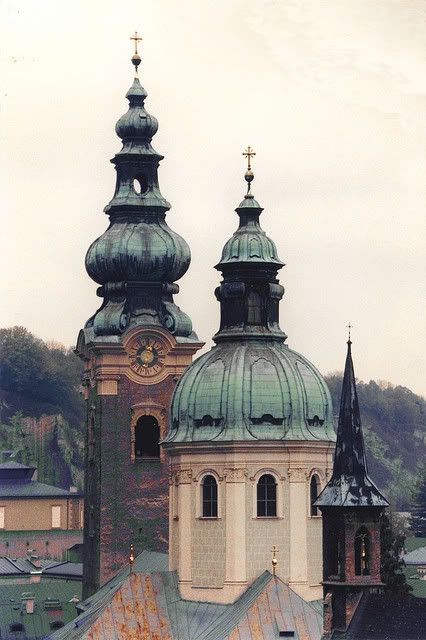 His successor Bishop Prince von Markus Sitticus Hohenemseggia decided to build a palace outside the walls of Salzburg, Hellbrunn which still is one of the landmarks of Salzburg especially because of its large park consisting of formal gardens, games and countless water fountains and choreography. The castle also had a small zoo which is still open to the public.
We can not speak of Salzburg without mentioning its most famous citizen, Wolfgang Amadeus Mozart, who was born here in 1756. The city dedicated the Mozarteum a prestigious music academy to him. Salzburg also has one of the most important festivals of classical music and opera, which is held every year during summer.
By Elsi H
Salzburg photo 1: Carlos Domingues, Salzuburg photo 2: WVJazzman, Salzburg photo 3: ASR Photos