Anna Maria Island is well known as a popular vacation destination, its fabulous warm climate, white beaches, tranquil blue waters, relaxed island life and luxury accommodation tempting many folk from America, the UK and beyond. However so many island vacationers, who are initially unaware of the wildlife co-habiting on Anna Maria Island, are then delighted when they see Anna Maria Island wildlife splendour before their eyes! With common and memorable sightings including sea turtles, bottlenose dolphins, manatees, tortoises and racoons, the entire island is also a bird sanctuary with a multitude of birds sharing the island with humans.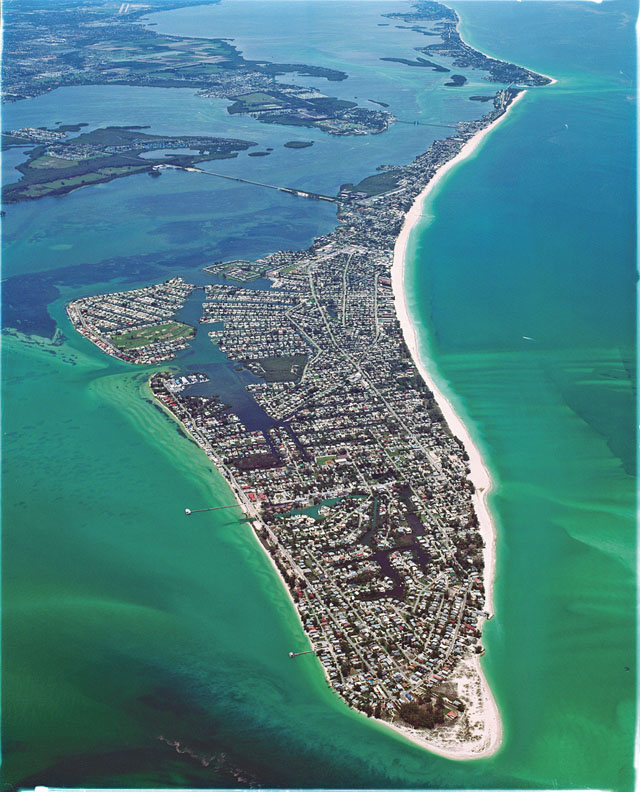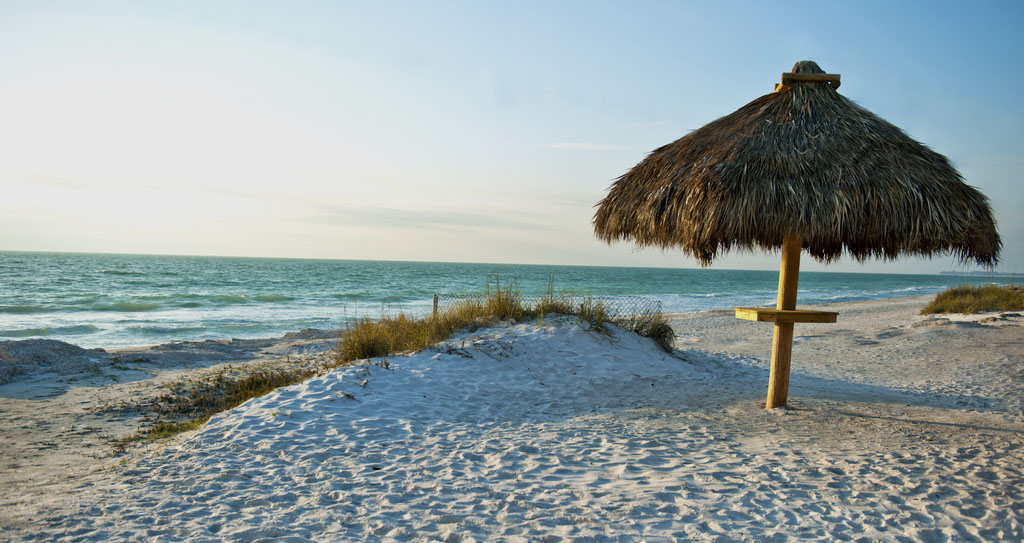 Bottle Nose Dolphins
Bottlenose dolphins can be observed both in the Intracoastal Waterway and the Gulf. They often dive in and out of the wake from boats and leap high into the air, bringing delight to their audience watching – sometimes visible just 20 feet from the shore! The Gulf has one of the largest populations of bottlenose dolphins in Florida, its shallow waters providing an abundance of rich sea grass and fish, making the region a perfect haven for dolphin pods. Bottlenose dolphins can be recognized by their long blunt snouts and sickle-shaped dorsal fins. Sleek, torpedo-shaped bodies help propel them through the water at speeds of up to 35 mph!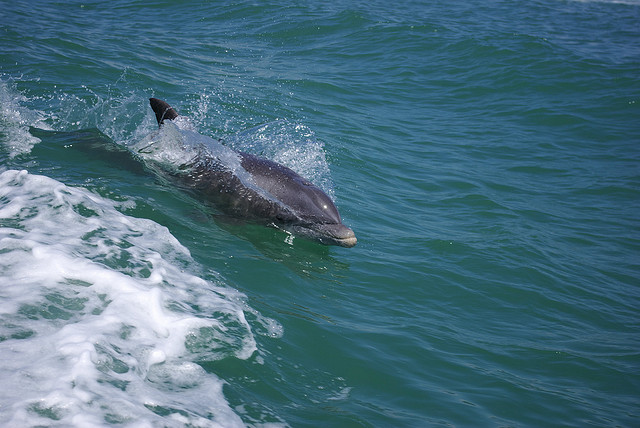 Manatees
West Indian Manatees, also known as sea cows, graze on the sea grasses that surround the Gulf Coast beaches. They are a protected species in Florida – since 1892. In 1967 the manatee was listed as an endangered species since 1967, thought to be only 3,000 remaining. Adult manatees weigh up to one ton and can consume over a hundred pounds of vegetation each day! Despite their mass, these friendly creatures are sensitive to cold water. Although you can see dolphins and manatees from boats, piers, and even from the shore, there are local chartered boats that will offer you the best dolphin watching experience, highly recommended, as like the island sunsets this can be one of the long lasting memories you can take from this wonderful island – for vacationers and residents alike.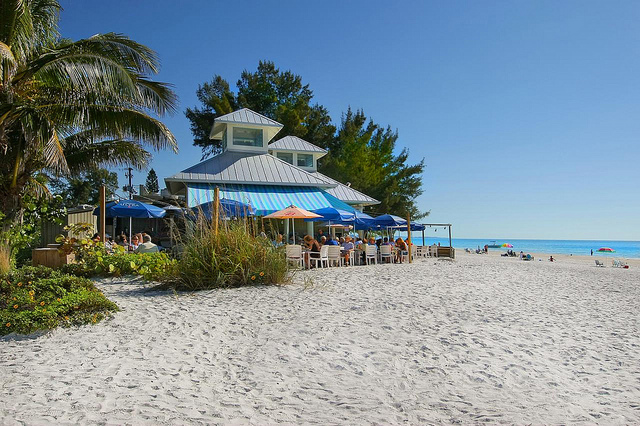 Florida Gopher Tortoise
Another on the Florida endangered species list, the gopher tortoise and its burrow are protected under state law. This tortoise is the only one that is native to North America, growing to an average of about 10 inches and weighing approximately 13 kilos. The Gopher's life expectancy can exceed 100 years! Known for their digging ability, their burrows can be 40 feet long and 10 feet deep. As such the gopher is often referred to as a wildlife landlord as their burrows are adopted by many other wildlife species.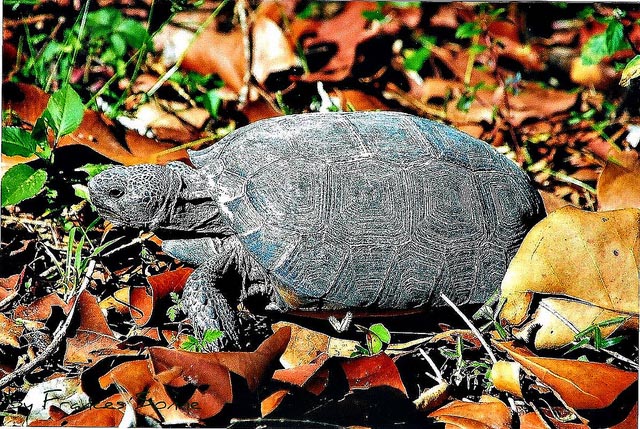 Birds
The entire island is blessed with birdlife, in part due to its sanctuary status. Step out onto the pier and you can see pelicans crashing head first into the water as they fish for their supper, a fantastic sight. Anna Maria Island is also home to an abundance of cranes, herons, wild parrots, sand pipers, hawks, vultures and seagulls, as well as beach nesters including Black Skimmers, American Oystercatchers, and Snowy Plovers. There is also the possibility of endangered plovers nesting in the sand dunes around the island as well as resting terns whilst en-route elsewhere.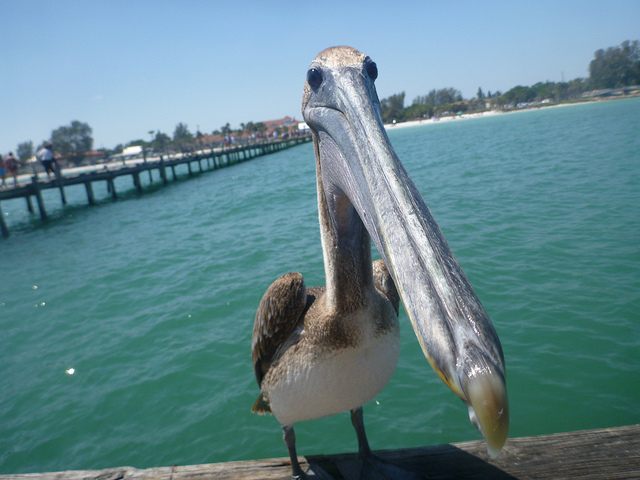 All of the above mentioned wildlife will offer enjoyment and curiosity during your vacation. Anna Maria Island is also co habited by cheeky racoons! They love the Australian pine trees and can be found in all Anna Maria residential areas. On a rare occasion swimmers can run into jelly fish as well as stingrays.  If you spot a jellyfish leave the water, move away from it. Stingrays can be avoided by shuffling your feet when entering the water. To add to the excitement, there is also the occasional shark sighting off shore! Typically bull sharks, spotted off shore by fishermen. All Anna Maria Island wildlife can be enjoyed up close with activities including sight-seeing, boating and sailing, scuba diving, swimming, canoeing and kayaking, fishing, jet-ski and snorkelling.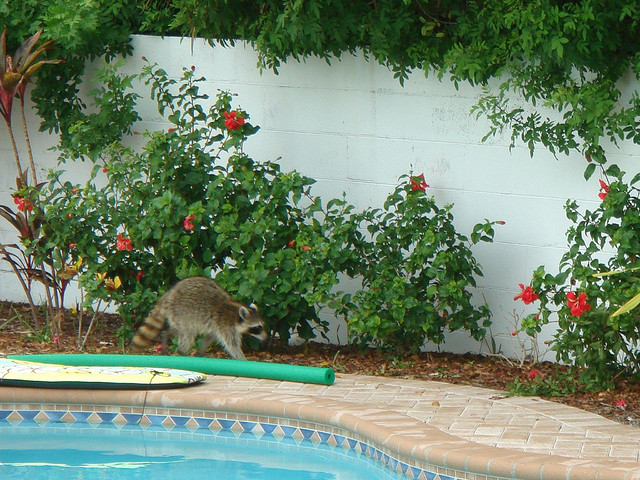 Anna Maria Vacation Rentals
On your vacation to Anna Maria Island you are assured of fabulous accommodation. Although hotel chains are mostly absent, your best bet would be to utilise a luxury vacation rental property. There are an abundance of vacation rental properties on Anna Maria Island. From 1 bed to 7 bed properties, including some spectacular beachfront rentals, all in close proximity of local shops and restaurants, allowing you and your family to feel special, with the relaxed 'at home' feel, creating the perfect ambience to sit back and watch the wildlife splendours Anna Maria Island has to offer.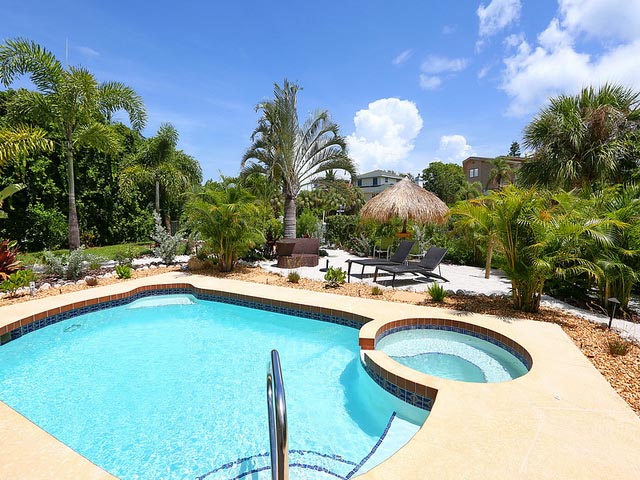 Check out Anna Maria Vacation Rentals for more info. www.annamaria.com
Anna Maria island photo 1,4: SarasotaRE, Anna Maria island photo 2: cindyquinn2011, Anna Maria island photo 3: april rose shinn, Anna Maria island photo 5: FSonne-pennstate73, Anna Maria island photo 6: juliajlb, Anna Maria island photo 7: Steve n London, Photo 8: Sirenia Beach House