The sheer scale of Canada is so immense that the exploration possibilities across the nation are almost endless. From wildlife watching to exploring the incredible geographic sights of such areas as the Rocky Mountains or simply enjoying the bustling cities of Vancouver and Toronto, you're sure to find a Canadian tour which suits you best.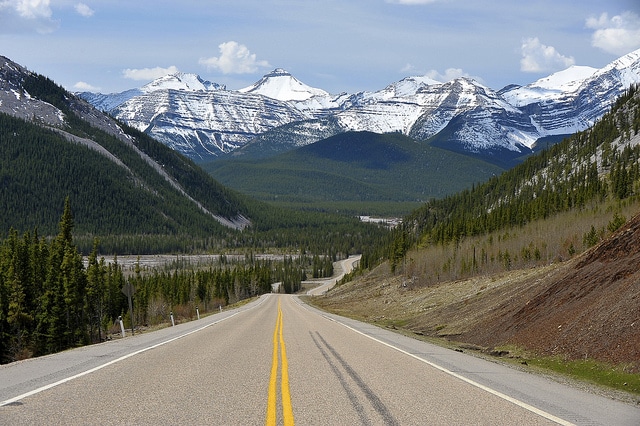 While Canada is open to discover however you choose, there are a number of tours which have proven immensely popular with visitors from all over the world. The extensive rail network makes Canada rail holidays a highly attractive option for potential Canadian explorers, with the Rocky Mountaineer rail journey the most popular of all.
Exploring the Rocky Mountains by rail
There are several routes for a Canadian rail journey that takes in the very best of the Rocky Mountains, with various start and finish points available to ensure that every corner of the region is covered. Journeys can be made in any direction between Vancouver and Calgary, two of the most popular cities with visitors and ideal for exploration once your rail journey has come to an end.
Alternatively, intrepid explorers can travel between Whistler and Jasper, a journey which takes in some of the most stunning scenery you'll find anywhere in the world.
Alternative Canadian trips
If the idea of a rail holiday is not for you, there are numerous further options for exploring the country. Many visitors enjoy the freedom of renting a motorhome and making their own way around the country, spending as much or as little time as wanted in each new destination. This could be the perfect option for repeat visitors to the country who have already experienced some of the locations on offer, developing their own preferences and favoured venues.
Alternatively, if you are planning your first visit to Canada, a guided tour as part of a group may be a better option to ensure you take in the best of the sights on show. The size of Canada can be daunting, with travellers presented with an incredible amount of choices of things to explore and places to see. Putting your journey into the hands of an experienced Canadian guide rewards you with the peace of mind that your Canadian tour will be perfectly organised, taking in a wide range of stunning and varied sights.
No matter how you choose to explore Canada, a visually stunning and beautiful nation awaits you, offering countless opportunities for discovery and creating memories to last a lifetime.
Photo:Bayar's Photo Mongolia