An ideal way to enjoy Australia is to take one of the cruises from Brisbane to visit such ports as Noumea. One of the popular things to do in this area is to visit the produce market. History and architecture buffs are guaranteed to enjoy strolling around Cocoanut Park, known for its colonial-style homes. The crystal clear waters around Lifou are a swimmers paradise. Tourists who visit Vila Vanuatu are sure to enjoy shopping for souvenirs in one of the many quaint boutiques.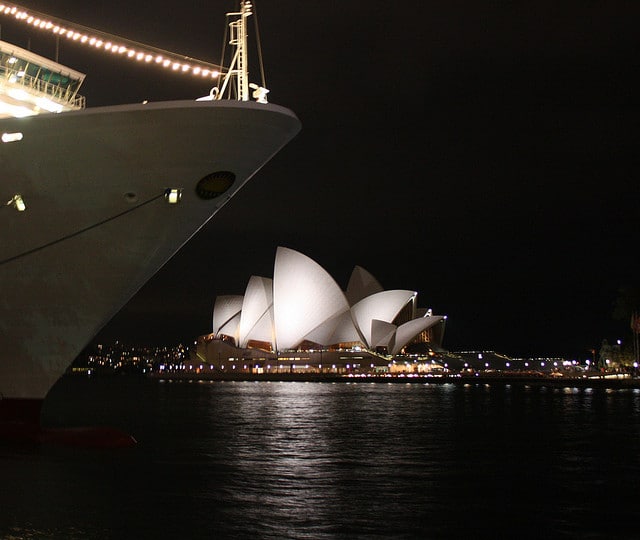 The itinerary of many cruises departing from Sydney to Bali includes a stop at Whitsundays to explore the Great Barrier Reef. For many Americans, a stopover at Thursday Island will allow them to visit the birthplace of University of Alabama Crimson Tide football star Jesse Williams. The final port of call on the itinerary of this particular cruise is for a gem Indonesia, the Island of Love formally known as Bali. If time permits, one cultural event not-to-be-missed is attending a performance by Balinese dancers.
One of the highlights of a cruise departing from Melbourne is a visit to Fjordland National Park to see the world's only non-flying parrot, the Kakapo. A visit to New Zealand's capital city of Wellington must include watching the unique, breathtaking, gravity-defying Nitro Circus members displaying their bicycle riding and skating skills. Many tourists have fond memories of experiencing a dolphin watching tour at Tauranga in the Bay of Plenty.
Cruises from Brisbane bound for Fiji afford the opportunity to enjoy snorkeling, scuba diving and to see the largest gecko in the world as well as the rare Crested Gecko. Many find it hard to comprehend that the Fiji Islands are the result of 150 million year old volcanic activity. If sampling golf courses around the world is your heart's desire, a visit to Port Arthur's 18-hole course should definitely be on your list. In addition to jet-boating around the Port Denarau Marina, many guests return home with fond memories of shopping in the gigantic, 32,800 square foot Retail and Commercial Center.
Departing from Sydney en route to Tasmania, spending time in Melbourne affords the opportunity to watch a cricket match and tour the gardens of Captain Cook's home. Once on the island of Tasmania, be sure to visit the Pioneer Village and the cheese factory in Burnia. Fishing aficionados will not want to miss trying their trout fishing luck at Lake Kara. Before returning to Sydney, many cruise itineraries include a stopover in Holbert, the second largest city in Australia and to Port Arthur to visit the ruins of an infamous prison compound.
May 22, 2013 is the date to depart from Australia for the culinary adventure of a lifetime during a Mediterranean cruise bound for ports of call such as Istanbul and Rome. In addition to the opportunity to enjoy exotic dishes, highly-qualified chefs will be conducting a cooking school aboard ship.
A Circle Australia cruise departing from Melbourne affords the opportunity to visit Fermantle, the port city of Perth on the way to Lombock, Indonesia.
Photo: Chris&Steve