If you're anything like us, you're planning your Easter break and spring Bank Holiday already. How about a trip to Newcastle Gateshead? It's easy to see why Ant and Dec's homeland was voted as UK's favourite city break in a Guardian poll.
There's something for everyone, whether you're a culture vulture or devoted shopaholic. But time your visit right this spring, and you can get stuck in with these unmissable events.
Art & Culture
You can explore Newcastle's Victorian tunnels, the country's largest art gallery and countless museums. But these events are only here this spring.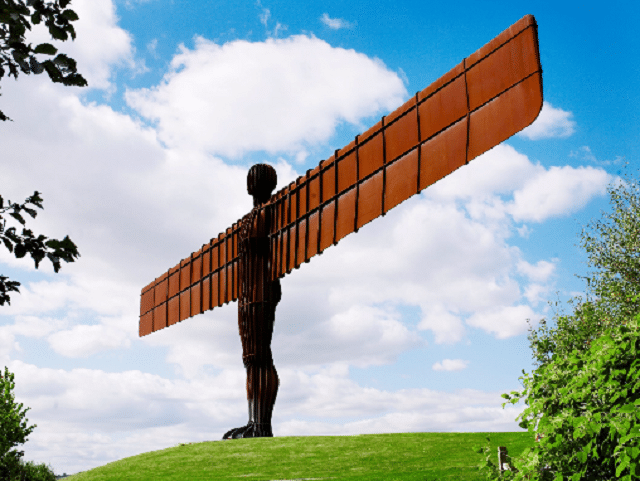 1. Leonardo di Vinci at Laing Art Gallery
Art fiends, how badly do you want to see Leonardo di Vinci's drawings in the flesh? Ten of the master's finest sketches are on display in Newcastle this spring. Everything from horses and cats to human anatomy, is rendered in Italian Renaissance pen, ink, watercolour and chalk for you to see.
2. The South Tyneside International Magic Festival
This family magic extravaganza promises mind-bending performances from the world's greatest magicians. Forget lifting rabbits from a hat. Chad Long can pick playing cards out of walls, and the Men in Coats double-act wrestle boat oars from their hoods. See them to believe them in Newcastle.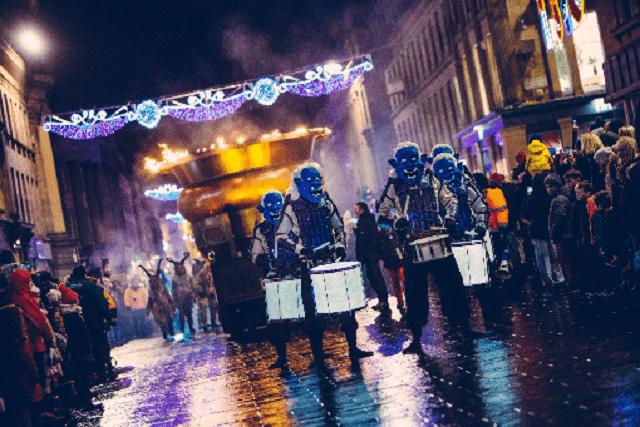 3. SunnyCon at St James Park Stadium
Thousands of anime and manga fans will descend on Newcastle United's home turf this spring – St James Park Stadium. SunnyCon, one of the biggest Anime conventions in the UK, is an award-winning celebration of Japanese manga comics, TV cartoons, video games and comic book characters. Expect bright and crazy cosplay action, talks and games.
4. Animals Inside Out at Centre for Life
This morbid exhibition isn't for the faint-hearted or vegetarians among you. But it will take inquisitive young biologists on an anatomical safari of 100 animals – from goats and giraffes, to octopuses and ostriches. Each specimen was painstakingly preserved by Plastination (you can see their muscles and bones), which makes them look inside out.
5. Maker Faire UK 2016 at Life Science Centre
Inventors from across the world await to show your family their quirky inventions and cool robots, at this two day festival. Expect drop in workshops and intriguing talks about science, technology and engineering too. It promises to inspire budding Einsteins.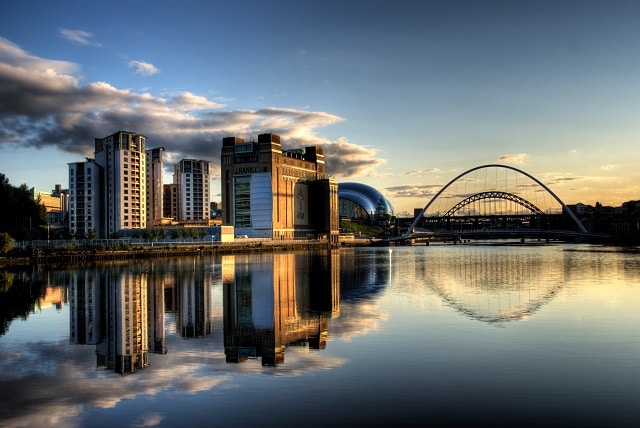 6. B. Wurtz at Baltic Centre for Contemporary Art
This is recycling, but not as you know it! American artist B. Wurtz crafted sculptures from whatever he got his hands on – plastic carrier bags, shoelaces, takeaway boxes, you name it! This spring exhibition showcases sixty of his best efforts.
Food & Drink
Geordies call it scran, and have a host of tantalising plates of it for foodies.
The Herb Garden's pizza and Moulin Rouge Cafe & Grill's curries come highly recommended. But you can wrap your lips around these one-off eats too.
7. Gateshead Beer & Music Festival 2016
This three day knees up at Gateshead Rugby Club is one of the largest beer festivals in the north. There's a mighty fine selection of ales, ciders and local brews on tap to sup, with music from The Moobs and Ed Sheeran's tour mate Antonio Lulic. Feel free to bring your own food, kids and dogs to make a day of it.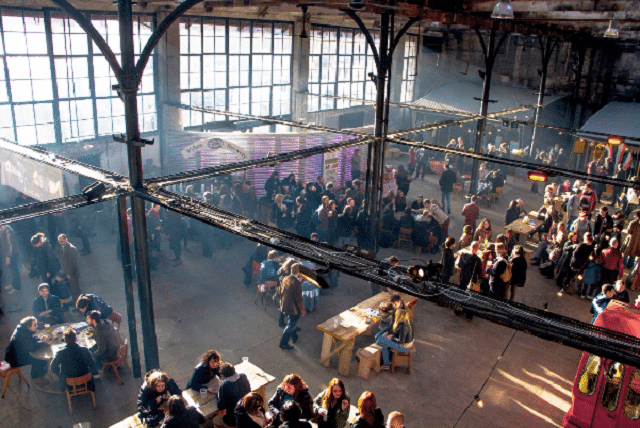 8. Newcastle Vegan Festival
You don't need to be Vegan to celebrate everything meat and dairy-free. If you're big on local produce, you should sample their wares. This ethically-minded festival offers all-sorts, from health foods and smoothies to animal-friendly fashion, documentary screenings and live talks.
Shopping
Europe's largest shopping complex, the MetroCentre, is just a hop and a skip from Newcastle city centre. While the smallest Marks & Spencer in the world is tucked inside an historic market.
9. Bigg Market on Bigg Street
Newcastle has held a market on this exact site since medieval times, it's the city's oldest – which makes it a must-do event. Expect silver jewellery, tasty bites and one-off fashion finds at Bigg Market every Tuesday, Thursday and Saturday.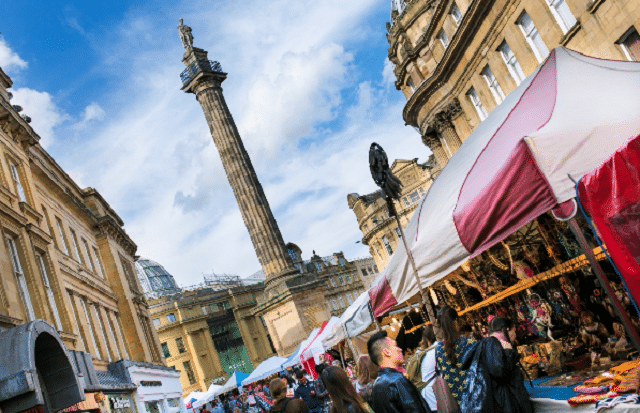 Music, Theatre & Comedy
From Ant and Dec, to Cheryl Cole, Sarah Millican and Joe McEldery, Newcastle knows how to produce fantastic performers and entertainers.
10. Beyonce at Metro Radio Arena
From Little Mix to Ellie Goulding, and Five Seconds of Summer – the world's 7th busiest venue will have many a big name up in lights this Spring. But we have a sneaking suspicion that Beyonce will be Newcastle Metro Radio Arena's biggest crowd pleaser.
11. SummerTyne Americana Festival
Fans of southern soul, gospel and country rock can't miss the 10th anniversary of Newcastle's SummerTyne Americana Festival. For one weekend the Sage Gateshead will ring with music from Rosanne Cash, Emmylou Harris and Super Furry Animals to name a few. There's an outdoor stage and record fair, street food and family activities along the riverside too.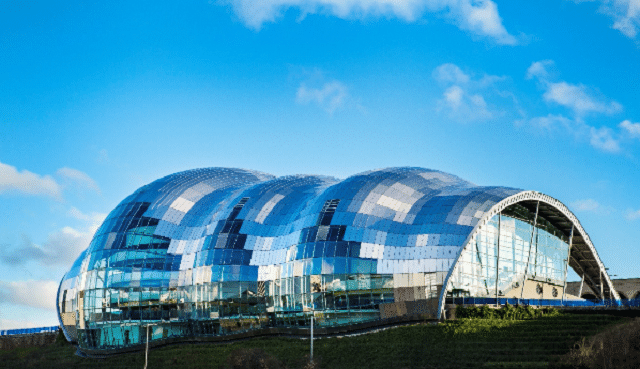 12. Snow White at Northern Stage
This spring, Newcastle's Northern Stage will transform the Snow White fairy-tale into a captivating dance show. The Fairest of Them All, and her seven companions will jump, spin and twist their way through the story.
13. Sarah Millican: Outsider at Tyne Theatre & Opera House
Local South Shields lass Sarah Millican will treat you to some reet proper Geordie hospitality and humour in Newcastle this spring. With three sell out tours under her belt, the anecdotal comedian should certainly tickle your funny bone.
You'll definitely want to see: In Sweden in February for the 1000 Ice Lanterns Festival – Tyneham: the British village where time stopped in the year 1943