If you have experience of being in England for more than about forty-five minutes, chances are you associate the UK with its skyline shades of dull and gloomy grey more than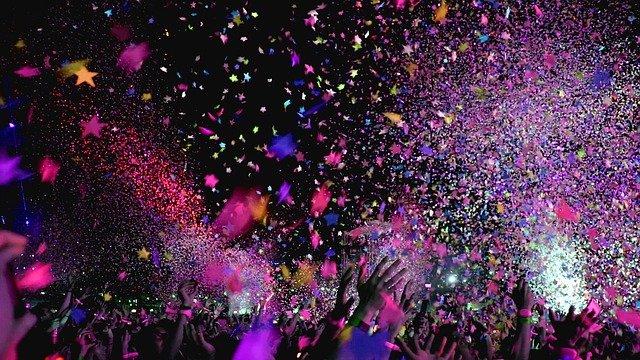 Sure, we'll break out the occasional red, white and blue, or a rainbow for our NHS heroes from time to time. But on the whole, in the UK, we keep it quiet, simple and stoic.
That said, every so often even us Brits like to let our hair down, and when we go, we really go! With that in mind, check out these four flamboyant festival events that take place every year across the UK.
Merchant City Festival
This annual Glaswegian celebration is an incredible showcase of talent, and though its 2021 instalment has already taken place, plans are already in motion for 2022.
This captivating event sees around 600 performers take to the streets of Glasgow every year to show the city what they can do, and the results are impressive – just check out the stunning spectacles snapped by SNS Group over on their website
Bristol International Balloon Fiesta
This annual meeting of hot air balloon enthusiasts is the largest in Europe.
And though this one-of-a-kind event may have been halted by Covid, they certainly made up for it this year with the Fiesta Fortnight, which saw over 150 flights launched over the course of two weeks.
The launch locations are recommended by members of the public, and this year the festival received a recording breaking 700 location requests.
The fiesta is perfect for a little family fun, and features classic balloons, as well as those resembling beloved and well recognised characters (including Stuart the Minion). And for those who missed out in August, the event is due to take place as usual next year.
Holi
Whilst the Hindu Festival of Holi isn't a typically British tradition, each year sees vivid and stunning celebrations across the UK.
Holi celebrations generally include dancing, dining, and perhaps most unusually, the throwing of colourful powders in the streets.
Celebrations vary across the UK each year, but this round-up of 2016 highlights shows a great sample of the merriments on offer from Aberdeen to Reading. Amongst them, the annual national Colour Run, though not directly related to Holi, sees participants similarly doused in neon paints and powders.
Manchester Pride
Every summer, Pride events around the world see mass celebrations of love and difference, with communities coming together
And Manchester's annual Pride celebrations, taking place in and around the city's Gay Village, is one of the UK's best-loved.
Though the parade was sadly cancelled in 2021 due to Covid concerns, many other scheduled events went ahead as well, including the annual festival, which in the past has seen the likes of Ariana Grande, Yungblud and even Bananarama featuring!
These four fantastic festivals are a celebration of light, love, colour and community and provide exquisite displays across the UK.
Have you visited any of these exciting events? Let us know in the comments below!