The internet brings the world to us on a daily basis and there is an opportunity for professionals to engage and connect with professionals all over the world. However, there is a lot to be said for enjoying one to one time with leading professionals, and this means many people decide to travel.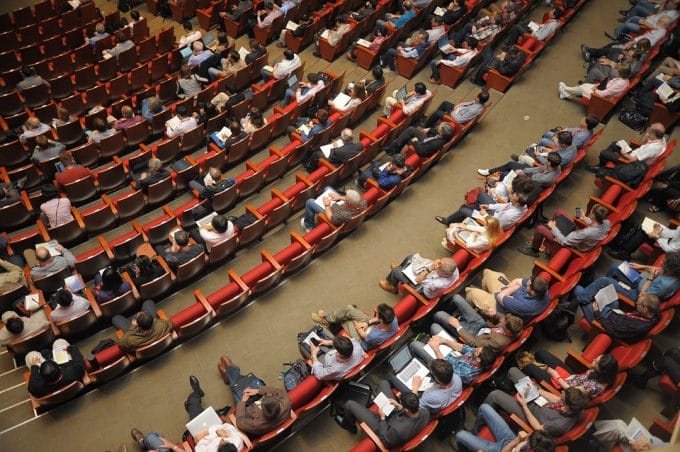 Business conferences are an ideal opportunity to tour the world, meeting professionals and promoting your services. If you are a VO professional, you can compete with the leading firms like Voquent online, but you can also shake hands with important business professionals at the biggest events. If you believe in your business, give yourself the best chance of success.
Small Giants Summit in Detroit, Michigan
Detroit, Michigan is an area that has known ups and downs, but the Small Giants Summit conference is for small businesses looking up. If you want to enjoy fantastic presentations, thought-provoking workshops, networking events and a chance to put some purpose into your business, this is a fantastic event that will not disappoint.
The event runs from the 30th of April to the 2nd of May.
Sustainability Leaders Congress in Berlin, Germany
Sustainability is hugely important and it is only going to become even more vital for businesses in the years that lie ahead. This event held in Berlin on the 15th and 16th of May will provide you with a chance to hear keynote sessions from leading professionals and engage in hot topics. There is a number of panel discussions lined up, so not only can you hear from leading names in the sustainability sector, it will help you meet like-minded professionals.
Collision in Toronto, Canada
If you have an interest in the tech industry, the Collision conference in Toronto is the North American event you gave to attend. With the President of Microsoft and the CEO of Vimeo already lined up to attend, this is a brilliant chance to be inspired by some of the biggest and most important people in modern business.
Other attendees will feel the same so if you are looking to engage with enlightened professionals, you will find that is an excellent event to plan for. Collision takes place between the 20th and 23rd of May 2019.
Rise Conference in Hong Kong
The Rise Conference in Hong Kong, being held between the 8th and 11th of July, is one of the biggest business conferences in Asia. Companies like Amazon and HSBC will be present, allowing you to learn from the best while you mingle with the best professionals in a wide range of sectors.
World Business Forum in New York City, USA
While there is a World Business Forum event taking place in Sydney, Australia at the end of May 2019, many people are looking forward to the New York City event taking place on the 20th and 21st of November 2019. This is an event that draws some of the leading business figures of the world together in the same location. If you are looking for an event where you can meet and greet hugely important professionals, and the people that want to meet these professionals, NYC in November is likely to be the place to be!
If you have decided 2019 is the year you meet more business professionals, make sure you travel to the best business conferences.