Holidays are something that we look forward to from the moment we start planning.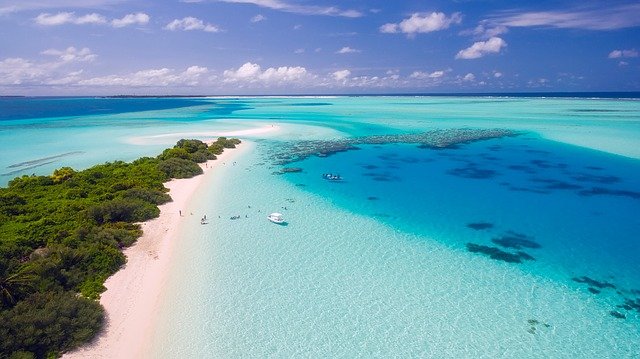 And after the two years that we've had, we've earned a well-overdue break. However, as exciting as our vacations are, preparing for them can be stressful.
If you're getting ready to get away, then follow these five essential trip tips to ensure you're travel ready.
This isn't going to be a problem if you're planning a staycation, but if you're planning a trip abroad then it's likely you'll need a visa.
Depending on your destination, this could be a complicated process, so be sure to check out the requirements while you still have plenty of time to prepare!
Do you have to provide regular meter readings to your energy provider?
Before you go, pass that information on and pay any bills that are due while you're away. This will be one less thing to stress about, leaving you able to relax at your destination without having to worry about which payments are due when.
Dental problems can be a real downer, especially while you're abroad. Not only can it be difficult to find a dentist while you're away, but how can you enjoy the vast variety of food on offer if you're experiencing tooth pain?
It's not always possible to pre-empt dental emergencies, but visiting one of Portman Smile Clinic's expert practices before you travel will ensure that your teeth are in the best condition they can be and prevent a world of potential pains.
Plus, a trip to the dentist beforehand will give you an Instagram worthy smile for all your holiday snaps!
Getting to the airport on time is one of the biggest stresses when planning your holiday.
That early morning flight might have been a bargain, but if there's no public transport to get you there, you're going to have to make alternate arrangements.
And how about when you get to your destination? It's important for you to plan ahead so that you'll be able to reach your accommodation.
Consider prebooking a shuttle – many popular hotels are serviced by airport shuttles so you can relax in the knowledge that you won't be hit by a surprise taxi cost.
Consult the Weather Forecast
It's good to have at least a rough idea of what the weather will be like at your destination.
It's no use packing for the sun if it's going to be wet and windy while you're there! And you don't want to waste space in your case with jumpers and jeans if it's going to be glorious sunshine!
Now of course the forecast can always be wrong, but you should at least prepare for the most likely outcome by checking before you pack!
We all deserve a holiday, so make sure that you get your maximum enjoyment from it by preparing well in advance!
How do prepare for your adventures abroad? Share your advice in the comments below!