Travelling as a family can be a wonderful experience that will give you memories to last a lifetime.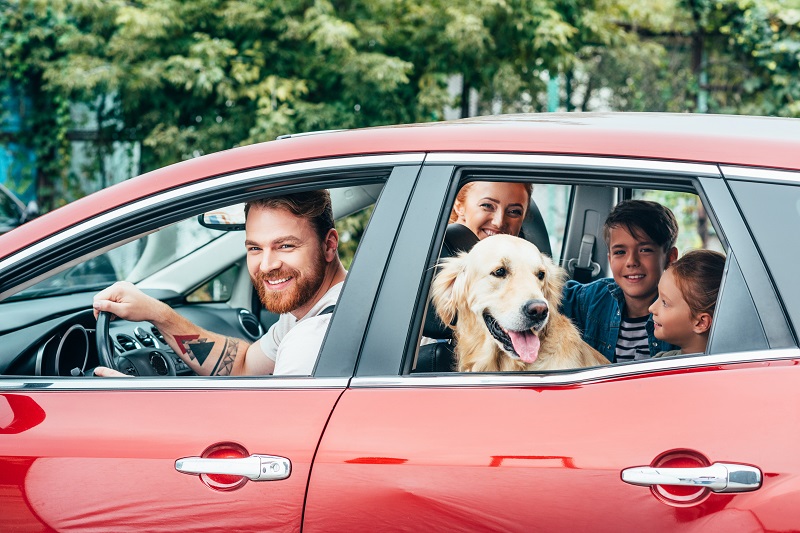 Your kids will get the opportunity to experience the world, try new things, and learn about different cultures.
However, it can be overwhelming, especially if travelling as a family is new to you – families with children born in the last few years have had far less opportunity to explore the world.
If you're thinking about taking your family on an adventure this year, then here are five fantastic tips to make it just that little bit easier.
1) Take Your Time
You'll already know that you can't get around as quickly with kids as you did before them, but this is especially true while you're travelling.
From getting to the airport and checking in to boarding the plane and getting through passport control, everything takes longer with children to round up.
Make sure you plan in extra time, and just relax – you'll reach your hotel eventually!
2) Consider Accommodation Carefully
Hotels, especially all-inclusive hotels, are popular with families. However, they aren't the only option.
Rather than a hotel, consider a self-catered choice such as an Airbnb apartment. When you go self-catered, you can fit your plans to your own personal routine.
Plus, it's great for those little fussy eaters, you can go to the supermarket and choose your own menu.
3) Don't Over Pack
Overpacking is a tempting trap we all tend to fall into, especially when travelling with children.
But it's important to find the perfect balance between want and need.
Your kids might want to bring all their favourite toys with them; however, you really only need to bring enough to keep them entertained on the go.
Luckily, there are some toys that are built with portability in mind. The range of Yvolve kids sooters can be folded so that your little one can take it with them everywhere.
And when they can use their scooter to get around, there's less chance that they'll ask you to carry them all the time.
4) Give Your Kids a Camera
As soon as your kids are old enough to use them, then you should give them a camera to document their own travel experience.
Now, this doesn't need to be anything fancy – you don't want something that will break easily.
Whether you choose to go for a disposable camera – remember the iconic yellow Kodak ones? They're still around! – or a digital camera designed for kids, you'll ensure that they get to make their holiday their own.
5) Prebook Where You Can
Of course, you'll have prebooked your flights and accommodation, but it's also a good idea to prebook a few attractions you can enjoy as a family while you're away.
This will take some of the weight from your shoulders, ensuring that you've got one less thing to plan on the go.
Most tourist locations now have websites with the option for online booking, so do your research before you set off.
Do you have any tips for travelling as a family? Share them with us in the comments below!