Winter is just days away, and there cannot be a better time to prepare and plan for your driving expeditions. Trips in the winter are always fun but they can be overwhelming when you head out in such conditions.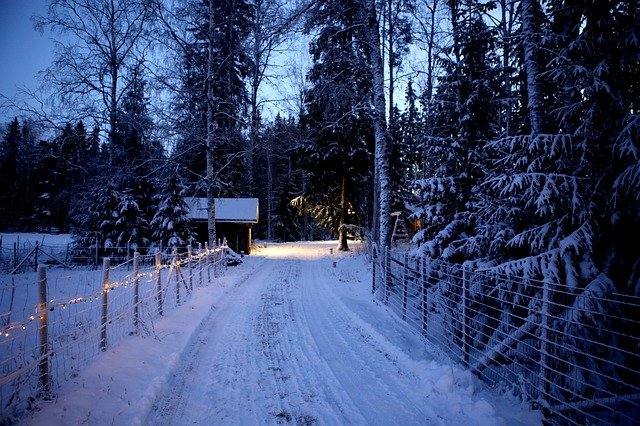 This article highlights the aspects you should take care of while planning your travel during the coming months.
Knowing the Conditions in Advance
If you are planning to hit the road during the coming winter season then you are not alone. Many people are scheduling their trips as the condition of the pandemic across various regions.
There is nothing second to being cautious on the road, as weather-related vehicle crashes are very high. Bad weather conditions can affect your safety during your road trips and also your speed. There are various auctions available nowadays that help with suggestions for tracking the weather conditions before and during your trip.
Thousands of apps and websites help provide radar, weather, and trip planning conditions. We can classify these applications or websites that help with the resources to address your concerns into:
Factoring the weather forecast into the plan of your road trip
Checking the weather during the journey.
If you are not planning to download any applications on your smartphone, the websites can also help you with various information.
Factoring the Weather Forecast
One of the best ways to save your valuable time and stay safe is by factoring in weather forecasts into your route selection. This step should happen before you leave your hotel or hold. You can get useful and free forecasting information online through websites or apps. Weather services like Tomorrow.io forecast acquire data from multiple sources to present the most accurate information.
For route information, if you are planning a trip to the US, you can refer to the National Weather Service's website for a detailed route forecast. The website guides you through the route with a blue location dot identifying your current position on the map. You also have the option to add any anticipated stops along your journey.
A bad weather condition icon pops up on the screen of the NWS Enhanced Date display whenever there is a variation. It showcases the arrival of precipitation and amount, temperature variations, ice and snow labels, dew point, wind chill, wind speed, relative humidity, wind direction, and maximum wind gusts.
Checking the Weather During Journey
There is a weather proverb, "The higher the clouds, the finer the weather." You may predict the actual conditions by doing so, but it may not be possible on most occasions.
Let us say, for example, in the middle of your road trip, it suddenly starts to snow out of nowhere. It is better to have an interactive solution if you want to understand the size, anticipated severity, and direction of an upcoming storm. These allow you to mark your location on the map clearly and adjust the opacity accordingly.
There can also arise the need for a future prediction of a few hours after the storm starts to identify its direction. If you have the prediction details regarding the storm and torrential rain that often accompanies it, you can schedule your meals or stops accordingly.
Interactive radar systems available in the market display future predictions to help you understand the periods when the highways will be free from cloud cover.
Chain Alternatives
Some vehicle manufacturers advise not to use tire chains for a few vehicle models, although statutory warnings for traction devices still apply. Such requirements are present to aid in traffic movement during heavy winter conditions.
You should refer to the state-approved guidelines regarding alternate traction devices shared on the government website. Such entities meet the safety norms about tire traction and can be beneficial to use instead of chains. However, you should also note that not all the alternatives have authority approval, so verify first before purchase.
Preparing for changing weather conditions and carrying approved alternatives or chains can also help you avoid a costly ticket. Many states often put a hefty ticket for failing to obey the rules. Enforcement patrols remain vigilant during such times too.
Therefore, as you can see, various ways can help you prepare for your travel plans during the upcoming winter season. You can refer to weather forecasts, radar, and route-related information online.
However, keep in mind that if you are referring to the data from your mobile, it can often become difficult for you to navigate seamlessly. A majority of the screen can have advertisement properties, so choosing an alternative device like a tablet can be beneficial.