Snowbirds get their name because they pack up during the winter and drive their RVs down to the warmer states to escape the chilly weather. If you're a snowbird and love to head south for the winter, you want to make sure your RV is stocked with all of the accessories you'll need. If you've never taken your RV out for such a long period of time, you may not know exactly what accessories you need. Here's a list of some of the items you'll want to have ready for the winter.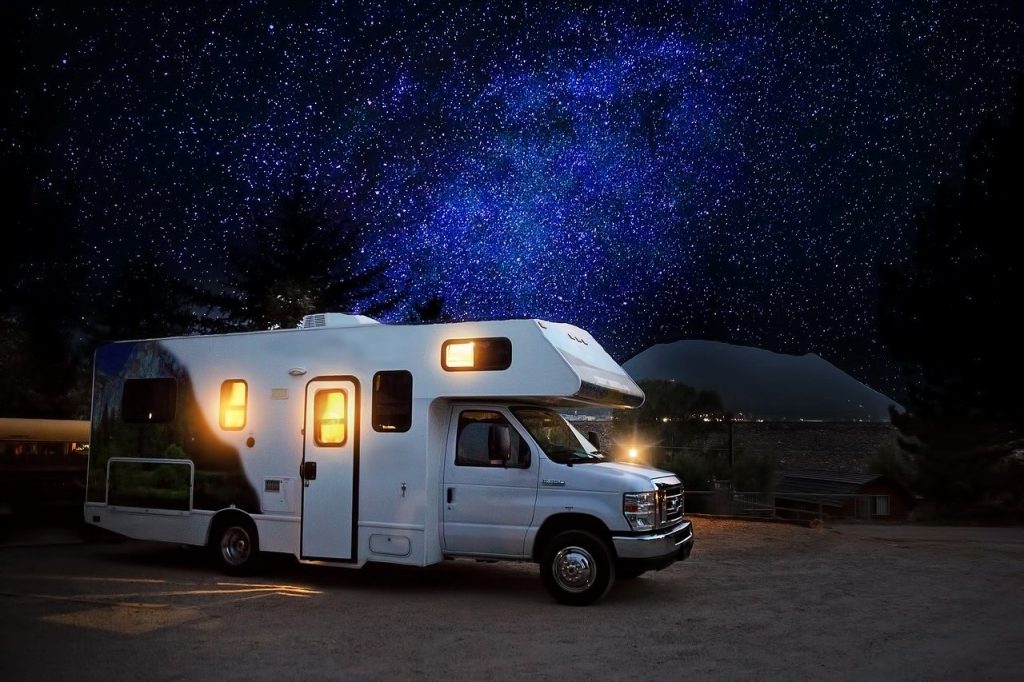 An Awning and Outdoor Furniture
Your RV may already have an awning attached to the side of it, but if it doesn't, you should purchase one. You can find awning kits that you can mount on the RV, but you can also buy stand-alone shades that you can set up anywhere you want. There are advantages to both. You'll also want some outdoor furniture to go with the awning. You likely don't plan on being inside the RV all the time, especially since you're seeking out warming weather. You'll want a few chairs and a table at minimum so you can enjoy it. You might also want to consider an outdoor rug or a roll of AstroTurf to put down under the awning. This gives you that great outdoor living atmosphere.
A Temporary RV Storage Building
If you're not going to live in your RV for the entire time you're in the south, you will want to take a temporary RV storage building on hand. These temporary or portable garages come in kits and are very easy to put up and take down. Typically, you build the frame of the storage building and then attach a cloth top and sides to it. This protects your RV from the elements without the need to rent storage space. You can even park your RV in it while you're camping, though you want to be sure you leave enough openings to vent the portable garage. There are many portable or temporary RV storage buildings available, so you're sure to find one that will fit your vehicle.
Portable Tire Inflator
Even if you're only planning on driving your RV down to your summer destination, parking it, and not moving it much, you still want to have a portable tire inflator on hand. These little pieces of equipment work off of standard outlets and do a great job of keeping your tires inflated. They don't take up much room, either, and are very affordable.
Spare Parts Kit
When you're living in a RV for the summer, it becomes your home in addition to your vehicle. You're going to rely on your RV for cooking, showering, and much more. You want to make certain you have spare parts on hand just in case something breaks. This includes spare water hoses, connectors, filters, and everything else that you occasionally need to replace. Extra electrical extension cords and phone charging cables should also be in your kit.
Wi-Fi Ranger
A Wi-Fi ranger is a small device that can connect to Wi-Fi signals that originate as far as two miles from your location. It boosts that signal, allowing you to get a strong connection without the need to park near the Wi-Fi hub. These devices also encrypt your signal, protecting your data and your privacy. There are multiple types of Wi-Fi rangers, some of which provide a longer range or better speed. If you plan on working remotely, video chatting with others, or will be streaming content, you may want to invest in one of the more powerful rangers.
These are just some of the top accessories every snowbird needs during the winter. Get them before you leave so you have everything on hand once you reach your warm winter destination.