Gap years are highly popular with school-leavers who aren't yet ready to begin their university journey.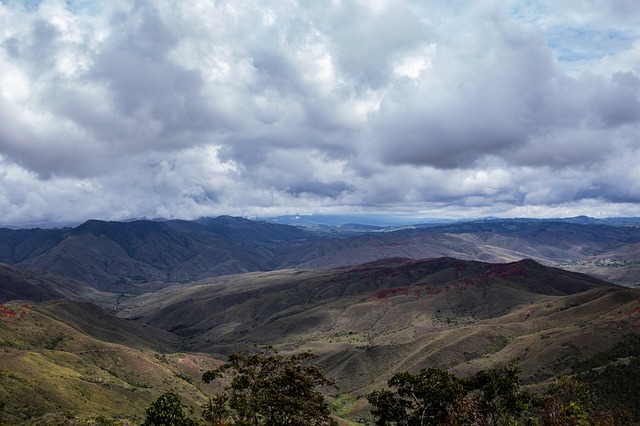 But thanks to the pandemic, travel options have been severely limited over the past year, with most students unable to explore their own campuses, let alone other countries.
However, with a vaccine on the way, travel may finally be back on the table in 2021 – great news for would-be gap year explorers looking to get out there at long last!
That'll soon mean that your only problems will soon be choosing your destination/s and ensuring you've saved sufficient funds – proverbial walks in the park in comparison to trying to figure out travel corridors and quarantine isolation durations.
And the sky is the limit when it comes to pre-university travel adventures. Fly solo, or take a trip with your closest friends. Hunt out adrenaline-inducing thrills, cross a few entries off the bucket list, or simply go with the flow!
If you're thinking about taking a year out before diving back into your studies, check out these three fantastic reasons you should take the leap and explore!
To take a break!
The vast majority of freshers at university are newly minted school leavers who have spent more than a decade in education, toiling along to the drudgery of tuition, timetables and trigonometry (you already know you're not going to use it) and the proverbial nightmare of worrying about Clearing, Adjustment and student finance.
Travel gives you a chance to escape your usual routine, refresh your perspective and connect with the outside world. By breaking the monotony, you'll be fresh-faced and ready for the challenges that come your way with essay deadlines and university exams.
And contrary to what you might think, evidence suggests that students who take gap years are likely to perform better at university than those who don't. The break gives them a chance to renew their motivation, leaving them less susceptible to burn out than their peers.
Become more employable
A gap year is a chance to pursue your passions outside of an academic setting, and those with the drive to do this are highly desirable to employers, as it proves they are actively invested in their own personal development.
A great way to make the most of your gap year and pick up valuable (and employable!) skills is to take part in a volunteer project. Conservation Travel Africa is a great example of this type of worthwhile endeavour. Operating a range of wildlife and marine conservation projects, as well as work within communities across Africa, this unique opportunity enables volunteers to make a significant impact on the world whilst gaining valuable life experience that is sure to help you stand out from the crowd in an interview.
Not to mention, you'll have plenty of stories to share with your new housemates that are a bit more interesting than work experience in your dad's office.
Expand your horizons
Travel allows us to explore new cultures, discover new perspectives and experience a whole new way of life.
And a gap-year is the perfect time to do that. Unencumbered by responsibility, the gap-year traveller is free to explore and experiment. As the saying goes, the world is your oyster!
As well as treasured memories and once-in-a-lifetime experiences, your gap year will also lead you to meet countless new and interesting people, many of whom may become a friend for life!
A long-term travel adventure may even lead you to try a new hobby, discover a new ambition and even learn another language!
Have we convinced you?
These are just three incredible reasons that any student should take a gap year before university – have a blast trying them out!